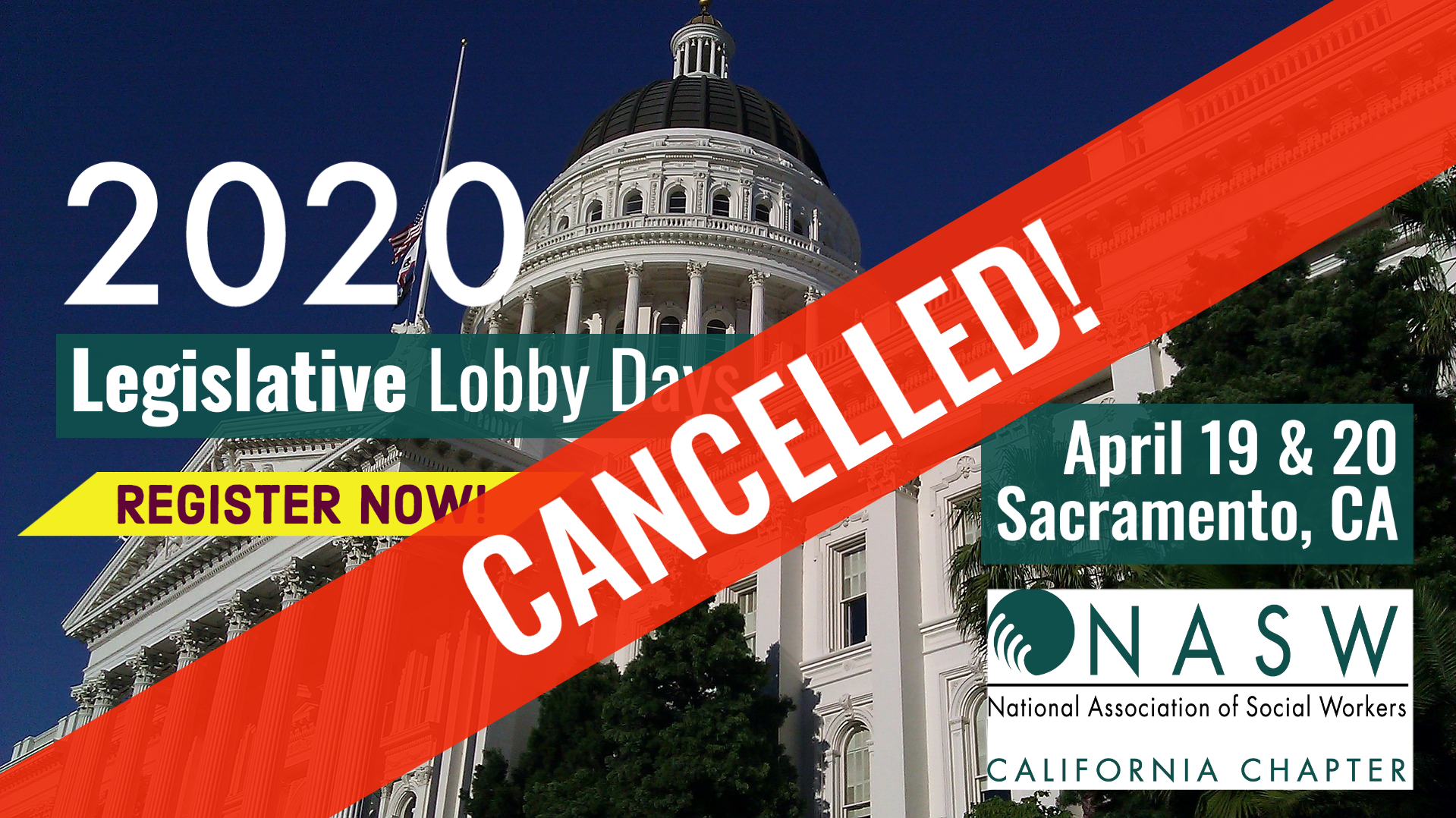 The NASW California Chapter is cancelling its April 19-20, 2020 Lobby Days event due to the worsening COVID-19 situation. We are following guidance from California Governor Newsom, the Centers for Disease Control (CDC), the California State Department of Public Health, and local governments regarding the cancellation of mass events. Our event is also impacted by the University of California, the California State University and private universities policies to ban non-essential travel and move in-person classes online.
While the health and well-being of our registrants, staff and fellow social workers is our highest priority, even more important is our role in helping slow down the rate of infections to protect our communities and society.
Recently, the NASW National President Kathryn Wehrmann issued a statement asking social workers to be aware of our obligation to 'provide appropriate professional services in public emergencies to the greatest extent possible' (NASW Code of Ethics 6.04). This means our essential duties are to help in the slowing of the growth of the pandemic and to serve those most affected by the pandemic where applicable and appropriate. 
NASW will automatically process refunds and the cancellation fee will be waived. All registrants will receive notice of this, and registrants need not contact us.
This is the first time in history that NASW-CA has cancelled Lobby Days or any major event. It will have a serious fiscal impact for the Association and we ask everyone to help mitigate the impact by taking our online courses, donating to our political action committee, attending our Annual Conference October 17-18, 2020 at the Burbank Airport Marriott and saving the date for next year's Lobby Days:  April 11 & 12, 2021 – Sacramento Convention Center.