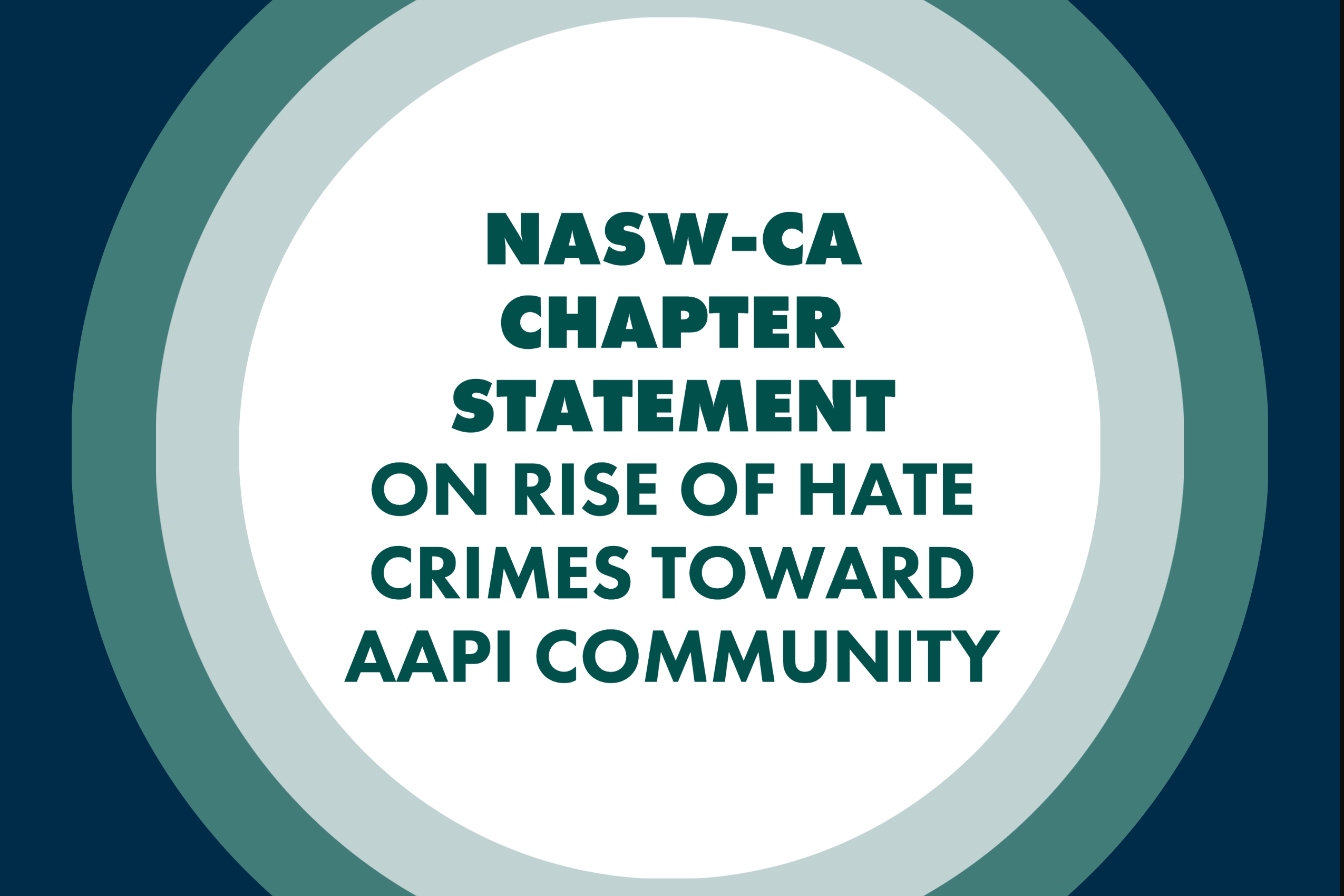 We have bore witness in the state of California and across the nation, horrendous acts of hate against our Asian and Pacific Islander communities fueled by racism, xenophobia, and other forms of discrimination. Since the onset of the pandemic, the Stop AAPI Hate coalition has received nearly 3,000 reports of various forms of anti-Asian and Pacific Islander hate crimes across the country. In California in particular, communities have had to band in protection of their API communities as incidents increase and protection has been inadequate. Harms against these communities are not novel, but they have been compounded by the hatred fostered during the pandemic and time is overdue to address and cease these failures in our systems of support.  
NASW-CA condemns these vicious attacks and calls to action our law enforcement, elected officials, and other public safety officials to respond effectively to protect these vulnerable communities. We stand with API leaders to demand swift and restorative action. We also call social workers to respond collectively and in our practice to prevent these harms through education, support, and advocacy. To report AAPI hate crimes visit, Stop AAPI Hate. 
Please consider donating to the local California groups who are providing services and advocating for API individuals as these programs have perpetually been underfunded, under-resourced, and under-recognized. This needs to change as we are all responsible for pathways to liberation for all with special attention to our Black, Indigenous, and other People of Color (BIPOC) communities during this time and onward.