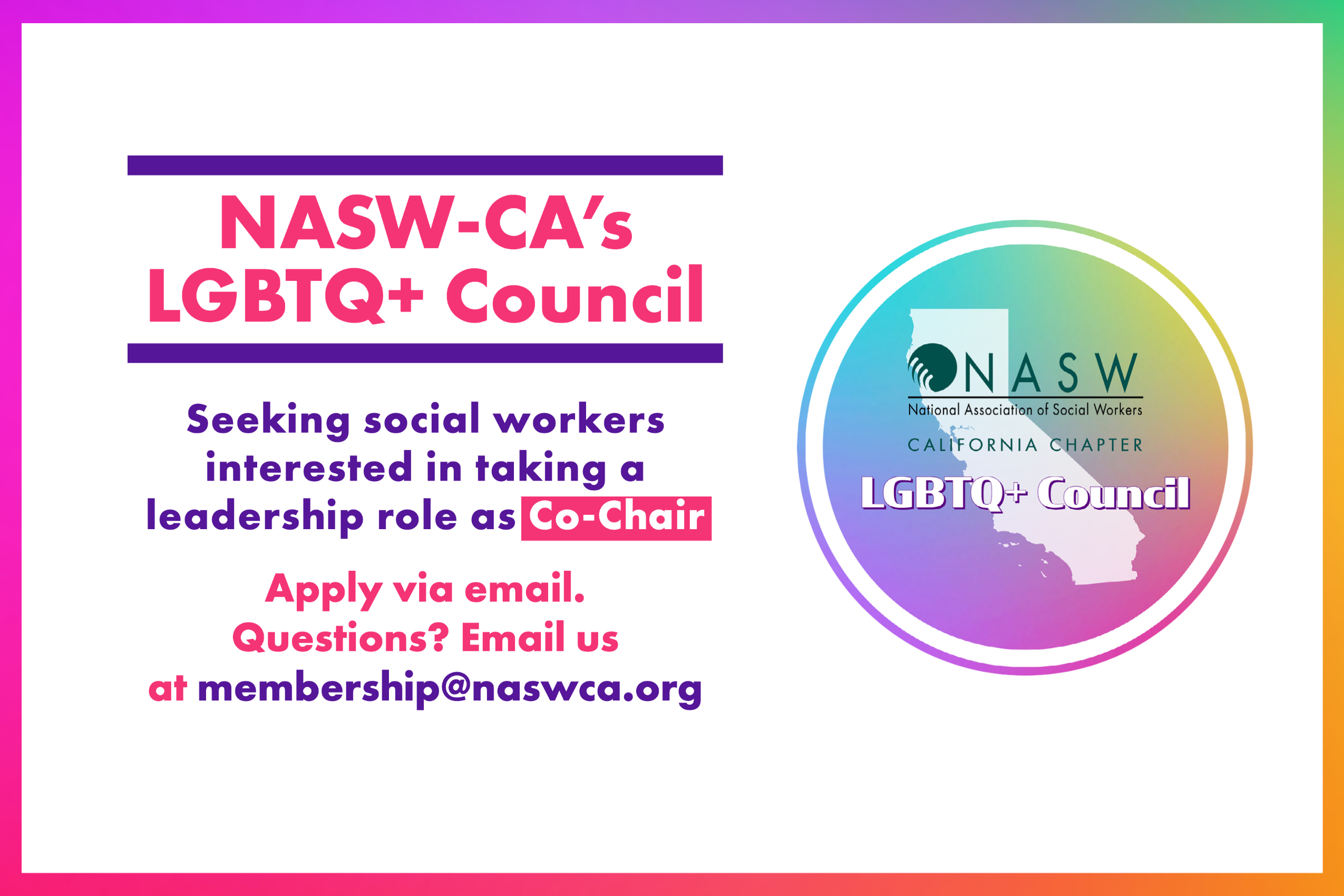 NASW-CA is making a call for volunteer leaders! We are currently recruiting a chair (or co-chairs) for our new LGBTQ+ Council. To be nominated and considered for the leadership position you need to meet the following criteria: 
Be an active NASW member.
Live in the State of California.
Be able to commit for a period of one year.
While there are no duties and responsibilities set in stone for these council position, the selected leader(s) will commit to the following:
Facilitate LGBTQ+ Council meetings.
Prepare and send out email communications to council members.
Plan and organize council activities (with the support of NASW-CA staff).
If you are interested in nominating yourself or another colleague, please submit the following via email by Friday, September 3rd: 
Resume
Personal Statement (Suggested questions to address in the personal statement: Why are you interested in this leadership position? What goals do you have for the council? What strengths/gifts do you bring with you?).