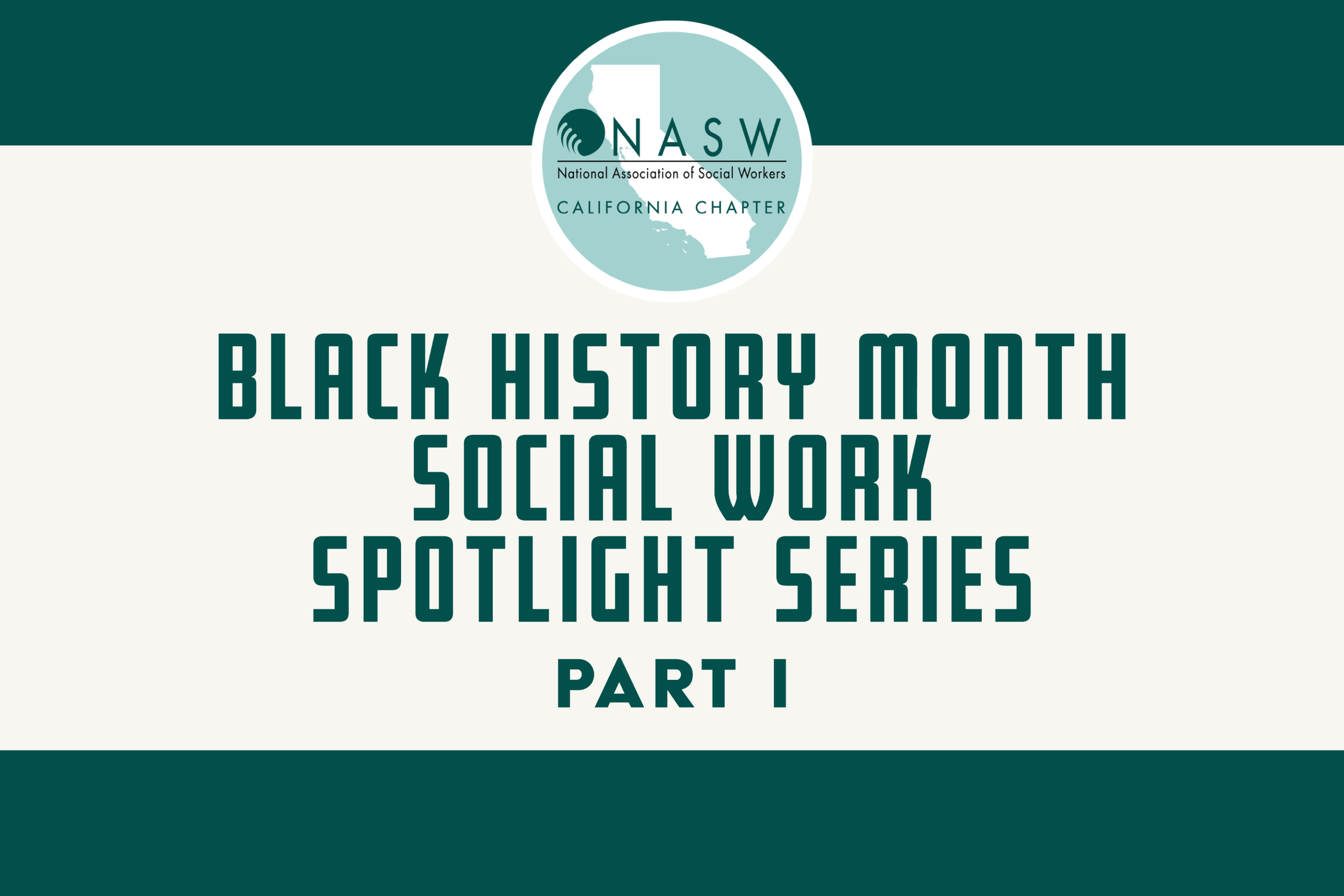 To commemorate and celebrate Black History Month, our Diversity & Inclusion Committee has compiled a list of noteworthy and influential Black social workers that have made significant contributions to our profession, and along the way have helped to change the course of US History to become a more equitable society.
Whitney Moore Young, Jr.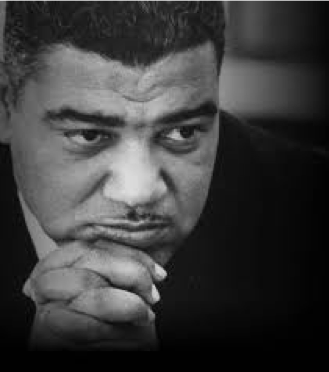 Whitney Moore Young, Jr., served in the U.S. Army.  After his discharge, he received an MSW from the University of Minnesota (1947) and began to work with the Urban League in Minnesota . He taught social work at the University of Nebraska and Creighton University , and became dean of the Atlanta University School of Social Work (1954).
In 1961 Young was appointed executive director of the National Urban League, remaining there until his death. He became president of the National Conference on Social Welfare in 1965 and president of NASW in 1969. Young was elected a NASW Social Work Pioneer in 1993. A noted civil rights leader and statesman, he worked to eradicate discrimination against Black people. He served on numerous national boards and advisory committees and received many honorary degrees and awards —including the Medal of Freedom (1969), presented by President Lyndon Johnson—for his outstanding civil rights accomplishments. Young's books include Beyond Racism: Building an Open Society (1969).
Learn more: https://www.cau.edu/school-of-social-work/Whitney-M-Young-Jr.html
---
Norma Gray Jones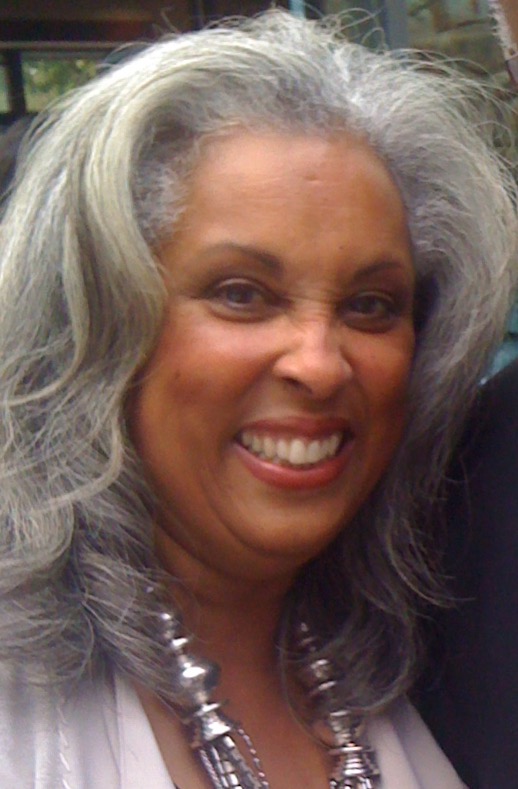 Norma Gray Jones was the US Navy's first African American female social work officer. She served for 21 years as a Navy Commander where her work altered Navy social practices and policies. Her efforts included establishing new programs for entry level Navy social workers and implementing Family Advocacy treatment programs worldwide. Her last position on active duty was, Director of Social Work Department at the Naval Medical Center in Portsmouth, VA. Jones established a position for a naval psychiatrist in the UK, which was a first and she also served as a consultant and trainer to the US Embassies in London and Paris on matters related to family violence.
Jones was instrumental in conducting research on treatment modalities to combat family violence and as a result of this work, she was invited to earn her PhD. Jones co-facilitated CSWE's Veterans Social Work Education Task Force which led to the development of the CSWE's Military Social Work Practice Standards.  Additionally, she was recognized as the 2005 NASW Social Work Pioneer and the 1993 US Navy Social Worker of the Year. Upon retirement, she joined the faculty of Norfolk State University as associate professor and director of the Ethelyn R. Strong School of Social Work Doctoral (Ph.D.) Program. In 2016, she retired from her last teaching position as clinical associate social work professor with the Army Medical Graduate Education Department at Fort Sam Houston, Texas.
Learn more: https://www.naswfoundation.org/Our-Work/NASW-Social-Work-Pioneers/NASW-Social-Workers-Pioneers-Bio-Index/id/346
---
Dr. Bernice Harper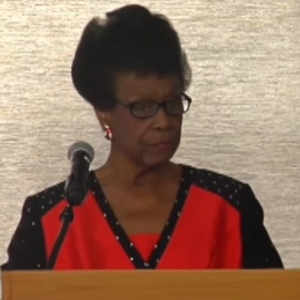 Dr. Bernice Harper was instrumental in developing long term program policies that highlight continuity-of-care, including community and institutional care, and stresses the importance of psychosocial components. She served as the Medical Care Advisor to the Health Care Financing Administration in Washington, DC. Her career in health care and health care policy formulation led her to practice in varied settings while personifying the values and ethical standards of the social work profession in even the most difficult and highly charged political environments. Her commitment to the long term care of those in need has served to demonstrate the best of the best for the profession and for those in need. 
The book, Death: The Coping Mechanism of the Health Professional, was in advance of the interest now placed on this area. Harper identified and labeled specific stages of coping with death that is important to understand, especially for professionals living through the process with clients. Harper is nationally recognized for her work and is sought after for training workshops and conferences. She has also worked with multiple government organizations around minority services and activities for professional as well as other educational needs. Harper serves on the board of directors for the NASW Foundation and has been active and held leadership positions at NASW and the International Conference on Social Welfare.  In 2017, Harper was inducted into the California Social Work Hall of Distinction.
Learn more: https://dworakpeck.usc.edu/news/reflecting-on-lifetime-of-service-bernice-catherine-harper-msw-48
---
Ida B. Wells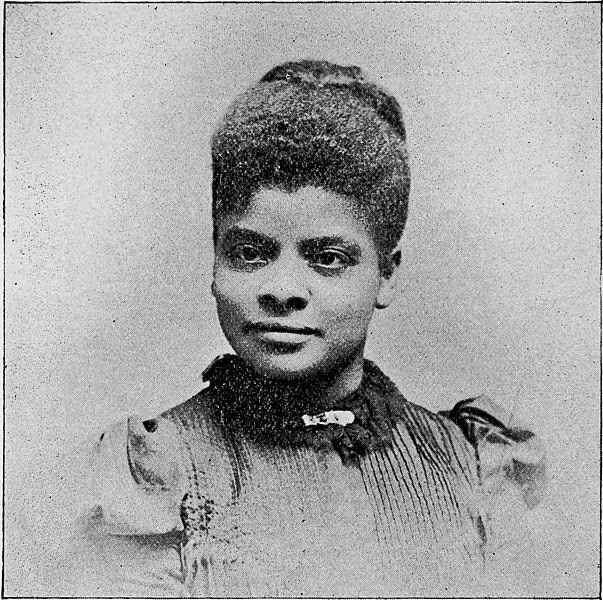 Ida B. Wells was an integral part of the progressive movement, using her passion for social justice and her skills as a journalist to fight for racial and gender equality. She was the first person to document the lynching of African Americans, and lead many anti-lynching campaigns. Wells worked with other organizers of her time to create the foundations of modern social work. Wells helped found the Alpha Suffrage League, a group for African-American women who supported the woman's right to vote, and challenged the National American Woman Suffrage Association because of their exclusion of African American women in their movement. Wells was involved in the founding of the NAACP and The Negro Fellowship League, as well as many other organizations that fought for equality for all Americans.  She worked with reformers and activists such as W.E.B. DuBois, Frederick Douglass, and Mary Church Terrell. Wells's pamphlets "Southern Horrors: Lynch Law in All Its Phases" and "The Red Record: Tabulated Statistics and Alleged Causes of Lynching in the United States" were the first to present the fact that the lynching of African Americans in the US were not happening as a result of fair trials or as a punishment for a crime committed, but were retaliation for blacks trying to gain economic, social, or political empowerment.
Wells was the frequent target of threats or violence from whites trying to maintain the status quo. She wrote for the Negro Press and had articles on racism and activism that were printed in black newspapers across the country. In addition to founding the Negro Fellowship League, Wells served as its President and helped to open settlement houses that helped African Americans who were migrating to the North from the South. She was involved in expanding school access for black children and worked with Jane Addams to oppose the establishment of segregated schools in Chicago. Her work on suffrage and women's rights led to the establishment of the Alpha Suffrage League. Towards the end of her life, Wells's activism focused on urban reform in Chicago.
Learn more: https://www.chicagotribune.com/news/breaking/ct-ida-b-wells-monument-20180618-story.html
---
Mary Church Terrell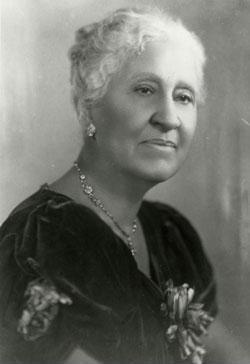 Mary Church Terrell is a true pioneer for African American women. As the daughter of former slaves-turned-small-business-owners, she was one of the first Black women to earn a bachelor's degree (later earning a masters degree), the first black woman appointed to a school board, and the first African American admitted to the Washington DC Branch of the American Association of University Women. Mary Church Terrell was a lifelong advocate for women's suffrage and Black civil rights.
Mary Church Terrell's passion for the field followed the lynching of a friend whose business competed with whites. She joined She later went on to become a charter member of the National Association for the Advancement of Colored People and co-founded the National Association of Colored Women. She co-founded the College Alumnae Club, later named the National Association of University Women.
She published her autobiography, A Colored Woman in a White World, discussing her experiences with discrimination.
Learn more: https://www.womenshistory.org/education-resources/biographies/mary-church-terrell