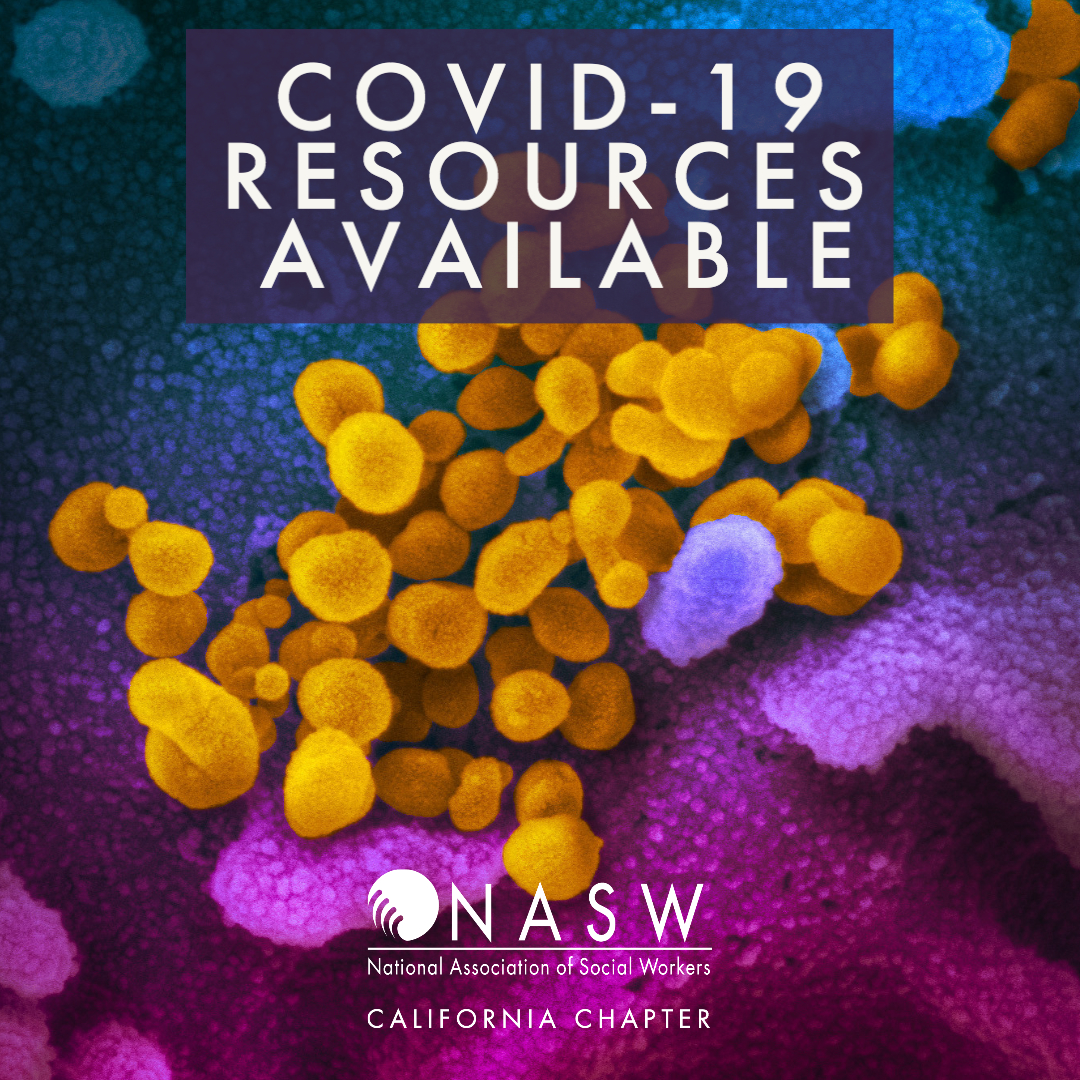 The team here at NASW-CA has been working hard to get all the COVID-19 resources applicable to California together on one page! Please follow this link to get up to date information as it relates to California:
https://www.naswca.org/page/covid-19-resources

We will be updating this page with more up-to-date information as we receive it. If you have any questions please don't hesitate to reach out to us!