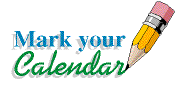 Join us for our second NASW-CA API Social Work Council South meeting!
We'd like to touch base and elect officers before we get too deep into the holiday season. We are hoping to get started planning our spring event as well.
Sunday, December 9, 2018, 11:00 am – 12:30pm
Surawon Tofu House
2833 West Olympic Blvd.
Los Angeles, California 90006
Register here: https://www.naswca.org/events/EventDetails.aspx?id=1172709
For more information, email: membership@naswca.org