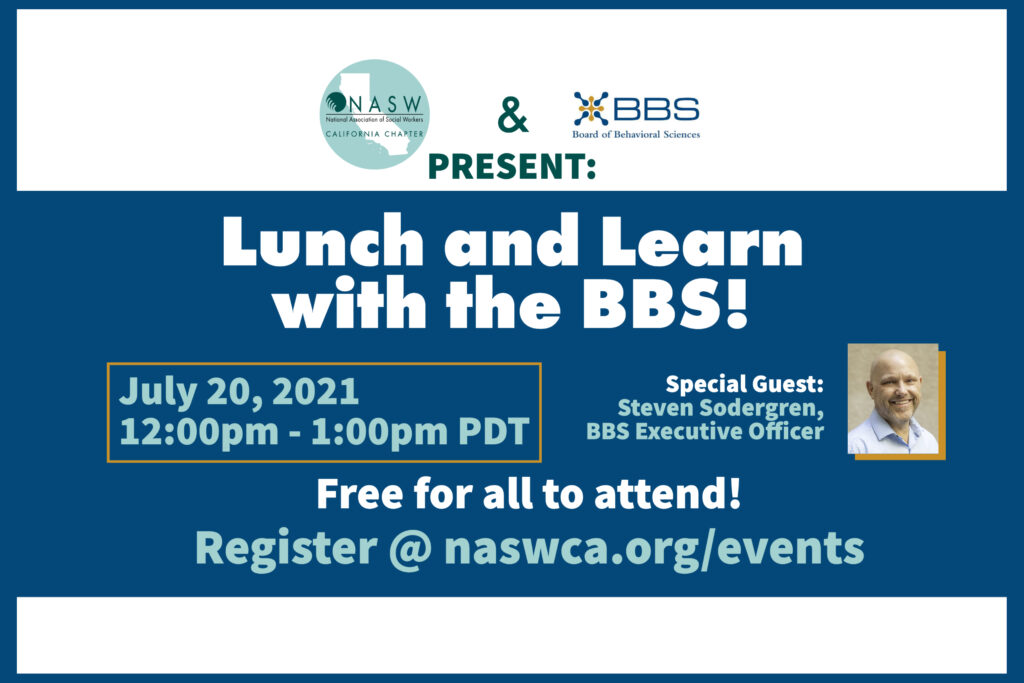 NASW-CA will be a hosting "Lunch and Learn with the BBS" on July 20th, from 12pm – 1pm PDT with special guest, Steven Sodergren, Executive Officer at the Board of Behavioral Sciences of California.
We will give a brief overview of licensing process for social workers, as well as common errors social workers can avoid, and current waivers that are still active due to the ongoing COVID-19 pandemic. There will also be time for a Q&A session!
Steven has worked in California state service for 25 years, including nine years as the Board of Behavioral Sciences assistant executive officer. During his tenure with the board he has been responsible for the day-to-day operations of the board and has been instrumental in implementing board policies such as the examination restructure and the transition to an online service platform.
This event is free for all to attend! Please register by clicking here!
If you have any questions, please email us at membership@naswca.org!