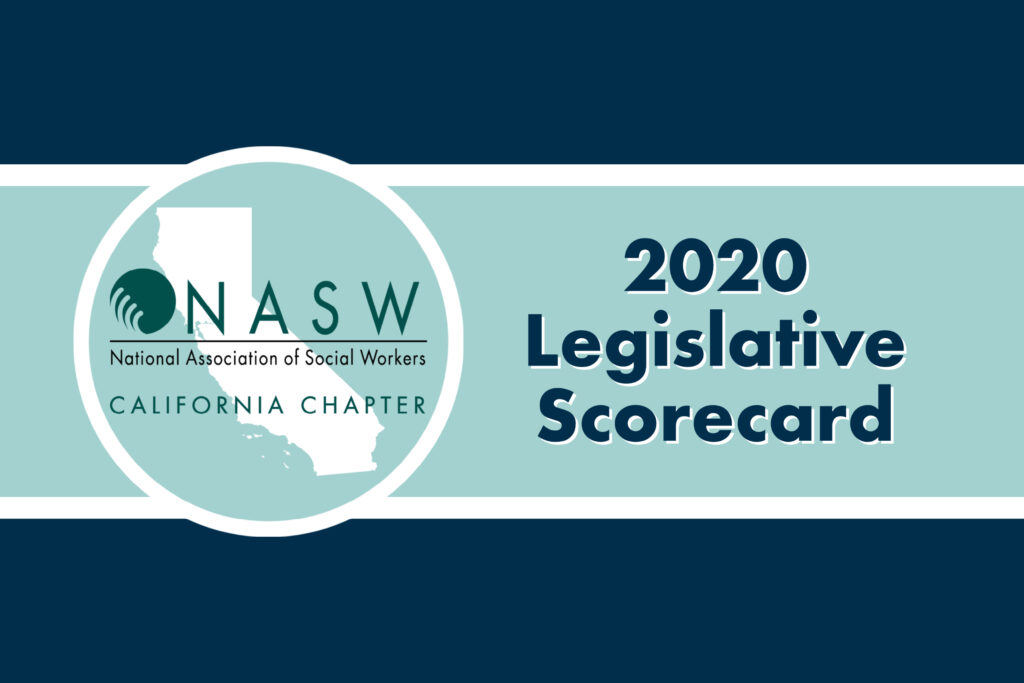 By Rebecca Gonzales,
NASW-CA's Director of Government Relations and Political Affairs
The National Association of Social Workers, California Chapter (NASW-CA) is proud to release our 2020 Legislative Scorecard. NASW-CA represents approximately 9,000 professional social workers who have degrees from accredited social work programs. NASW-CA advocates on behalf of our members and their clients, for the implementation and improvement of programs and policies designed to enhance human well-being and help meet the basic needs of all people. For more information on the NASW-CA policy priorities, please visit www.naswca.org.
Methodology
This analysis is based on the final floor votes cast on the selected measures. Legislators who were officially absent for a vote did not have their vote included in the rating. The Governor's rating is based on whether he signed or vetoed measures we supported. Please note that these bills are a subset of bills on NASW-CA's priority list for 2020 and do not constitute all bills NASW-CA took a position on this year.
A PDF version is available below:
[Editor's Note: A previous version of this article had an error in the PDF under Senator Jones' score, this new attached document corrects that.]