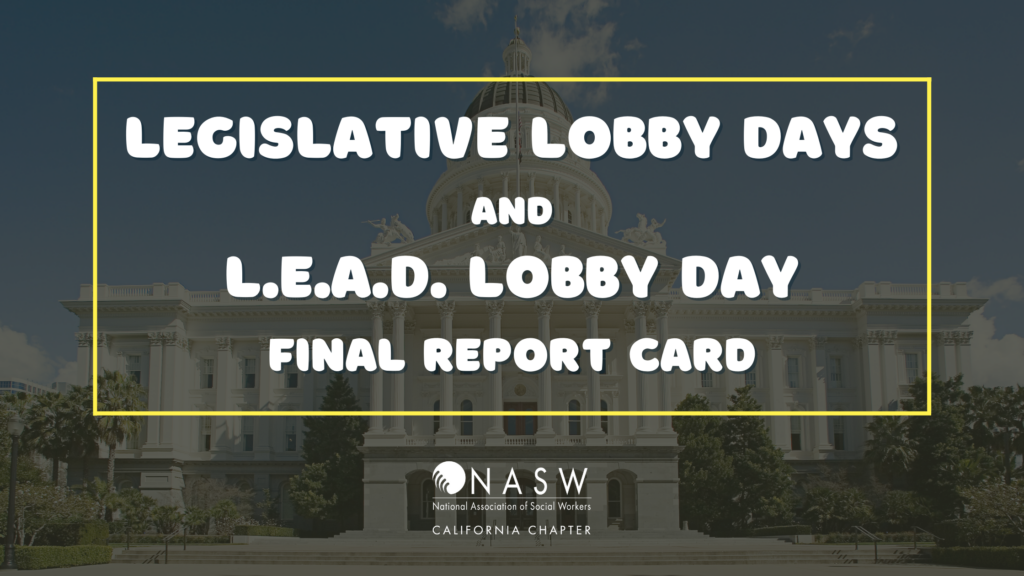 The legislative session has just ended for the year and the Governor has until the end of September to sign or veto bills. Here is the final disposition of our Legislative Lobby days and L.E.A.D. Lobby Day bills:
Legislative Lobby Days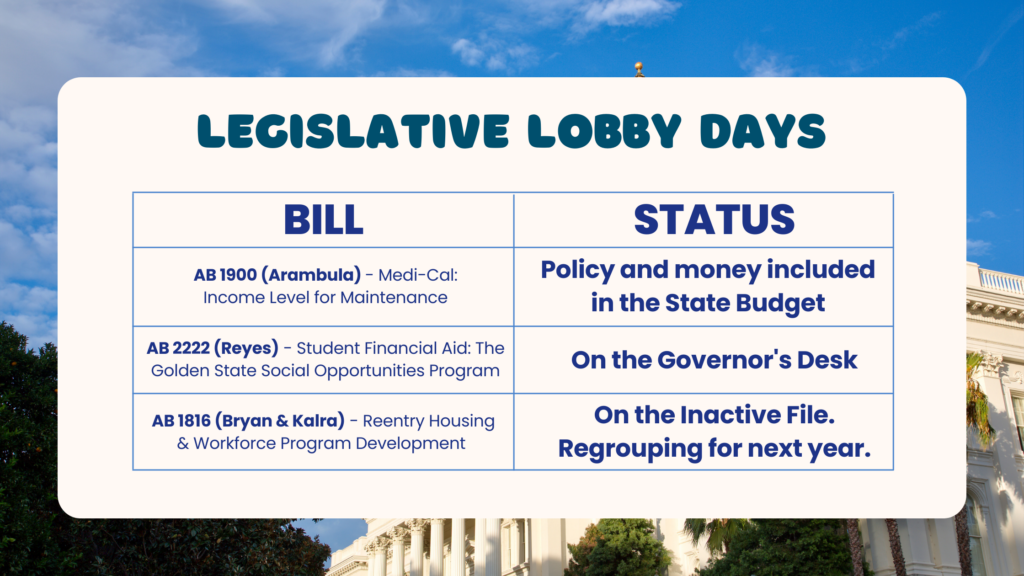 L.E.A.D. Lobby Day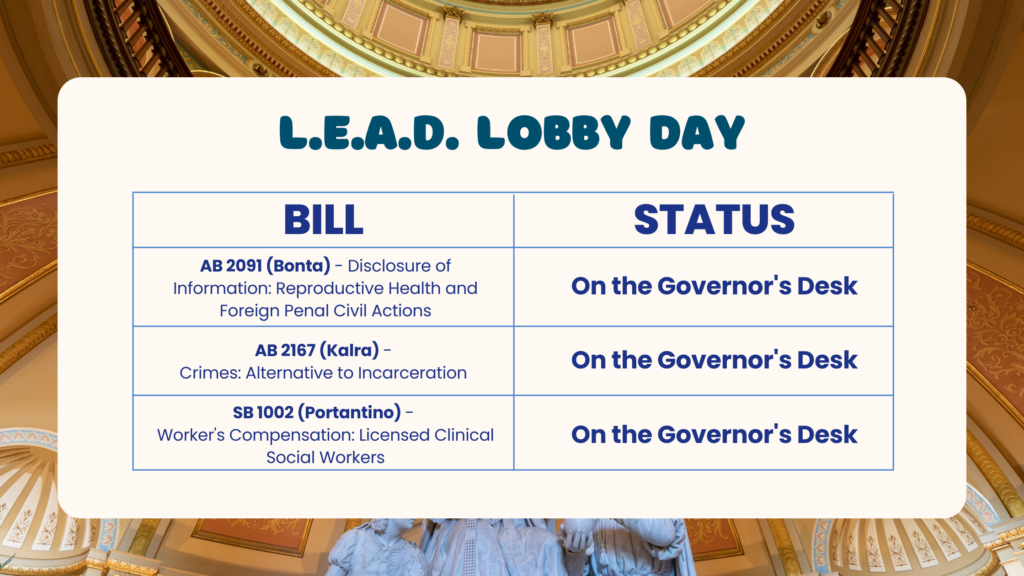 If you would like to contact the Governor's office on any of these bills, please call his office at (916) 445-2841 and tell the person answering the phone to let the Governor know to sign a certain bill. Leave your name and city. Thank you so much for your advocacy!