By: Vivianna Shields
Originally published by The Signal (Santa Clarita Valley, CA)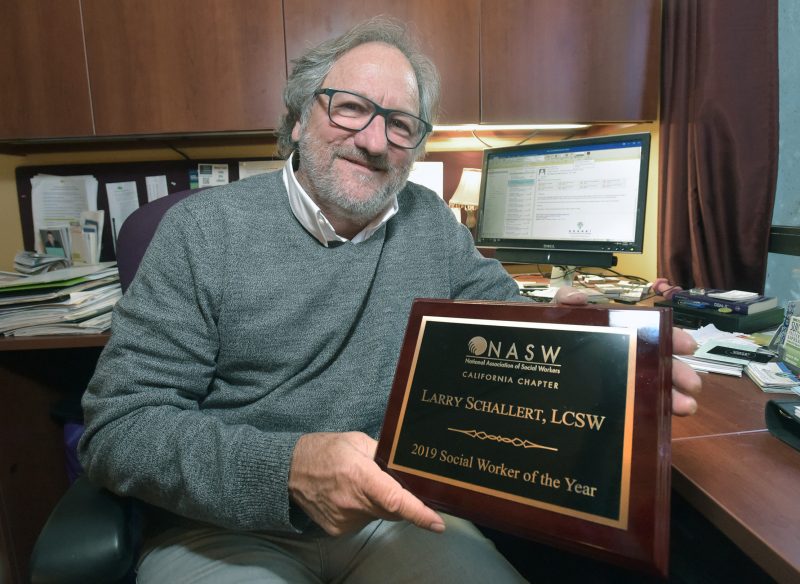 Whether it's making sure college students have an attentive ear or raising awareness of community resources so people feel comfortable reaching out, Larry Schallert has made a career out of assisting others. Recently, a national organization took notice of what many in the Santa Clarita Valley have known for years: Larry's here to help. In that capacity, Larry Schallert, whose full-time role is assistant director of COC's Student Health Center, was recognized as Social Worker of the Year in California by the National Association of Social Workers for 2019.
Schallert's role at College of the Canyons in the areas of health and wellness covers a number of areas, which reflect the experience he holds from 35 years of working in the field of mental health, a steward in that field on behalf of the college for the last six.
"Social workers work in the background a lot of the time, and we do not usually get recognized, so it is nice to get the affirmation," Schallert said. "With the thousands of social workers in California, it is a bit odd to be recognized."
In Santa Clarita, Schallert is part of the SCV chapter for NASW, which, after recognizing him with the local award, then nominated him for the statewide nod that he just garnered.
You can read the rest of this article at The Signal's website. Click here to read more!