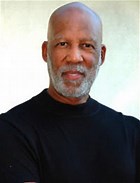 On the evening of Monday, March 5, Dr. Terrence Roberts, who was one of the original nine African American students who desegregated Central High—an all-white school in Arkansas back in the 1950s—will speak at the NASWCA Inland Empire Unit's Social Work Awards dinner.
Dr. Roberts, who is known as one of Little Rock's Nine, is a world-renowned speaker who was presented the Congressional Gold Medal by President Bill Clinton. He has received numerous awards and accolades, and we are honored he accepted our invitation to come and speak on our theme this year, "Social Workers: Leaders. Advocates. Champions."
Dr. Roberts exemplifies this theme to the fullest. He is an awesome speaker with a great sense of humor, who has quite a story to tell. He is a teacher, an author, a consultant and a hero. He holds a Bachelor's degree in sociology, a Master's in social welfare, and a Ph.D. in psychology. He is a social worker first, who has a heart for the people.
The NASW Inland Empire Unit Social Work Awards Dinner will be held from 5:30 p.m. to 8:00 p.m. at:
Kaiser Fontana at the Palm Court Building
17284 Slover Avenue, Suite 106 in Fontana, CA 92337
RSVP will be required by February 26 for dinner and space will fill up fast.
Other NASWCA units will be joining us as well.
For more information, contact:
Tarrisyna Bartley, LCSW, NASW Inland Empire Unit Chair at (951) 443-9696
PLEASE REGISTER HERE: http://www.naswca.org/events/EventDetails.aspx?id=1074868&group=