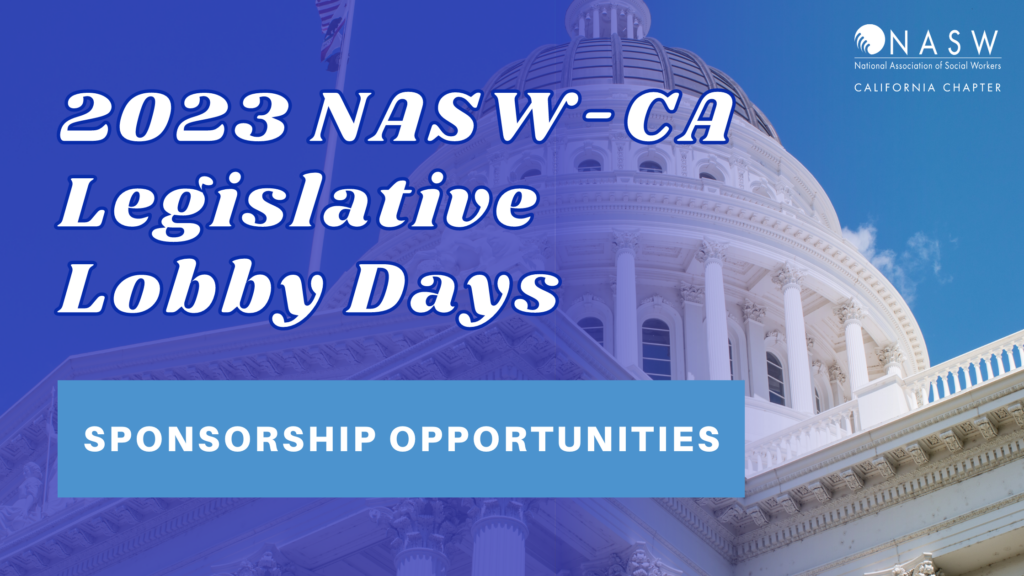 The National Association of Social Workers – California Chapter (NASW-CA) invites you to participate as a Sponsor and/or Exhibitor at our upcoming (in-person) 2023 Legislative Lobby Days. This event is scheduled to take place on Sunday – April 16, 2023 in Sacramento, CA as part of a two-day program for social work students and professionals throughout the state of California. Legislative Lobby Days provides an outstanding opportunity to reach a large audience of potential and practicing social workers. Our attendees are the current and future advocates of the social work profession, and you will have a captive audience throughout the day on Sunday, April 16th.
Interested in become a Legislative Lobby Days Sponsor or Exhibitor? Explore our Sponsor Prospectus to learn the various levels of exposure and engagement NASW-CA is offering.
Why participate in the largest social work Lobby Days Event in California?
Recruit and Reach more than 1,200 BSW and MSW students, social work professors, and professional social workers in all fields and from throughout the State of California. Many social work students will graduate within months of this event and will be looking for employment opportunities!
Educate attendees about your services or simply sell your merchandise.
Support the profession and sponsor this much anticipated in-person event after two years of an entirely virtual program!
Receive the ultimate recognition for your agency.
The deadline to apply for all opportunities is: March 16, 2023.
Please contact Jane Kim at jkim.naswca@socialworkers.org with any questions.