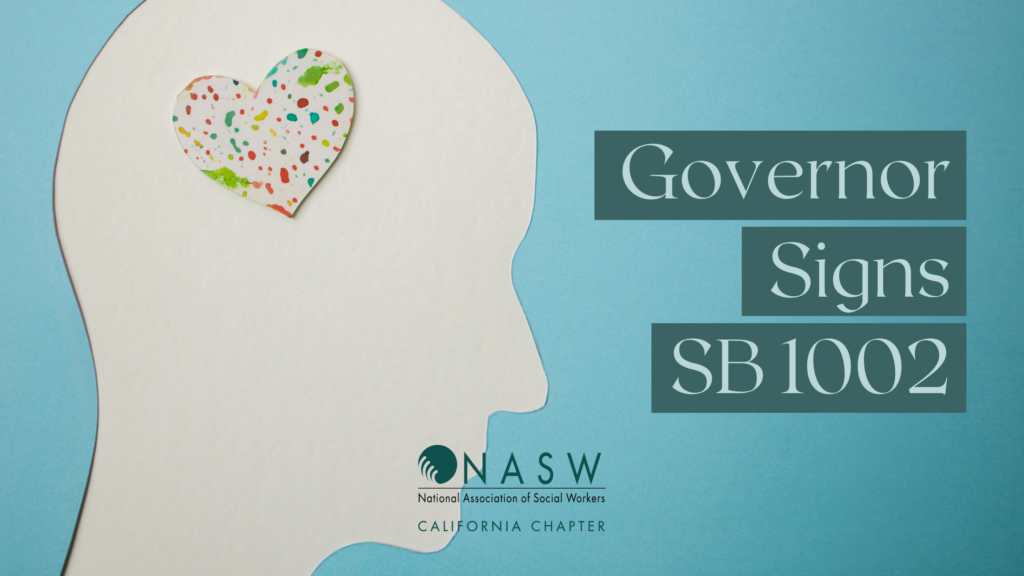 NASW-CA is excited to announce that Governor Newsom has signed SB 1002, Workers' Compensation: Licensed Clinical Social Workers. This will enable injured workers to seek immediate mental and behavioral health care from a LCSW within the workers' compensation system by including LCSWs in listed provider networks. SB 1002 authorizes qualified LCSWs to provide assessment and psychotherapy to affected workers suffering from mental or behavioral health issues, thereby providing additional and readily available resources within their licensure to injured workers in need of immediate mental health consultation and services. We would like to thank Governor Newsom for signing this measure into law. NASW-CA would also like to thank Senator Portantino for authoring this bill and addressing California's mental health provider shortage.
NASW-CA appreciates your partnership with us in getting this bill into law. At our inaugural Social Workers L.E.A.D. event this past summer, dozens of social workers advocated for SB 1002 and shared their stories with legislators and their staff about the critical importance of this bill. We thank you for collaborating, advocating, and lobbying with us. When social workers unite, our voices are heard in state-level policy change.
Members drive change at NASW-CA. With our collective voice, we are committed to ensuring that our profession can positively influence elected leaders, policy makers, and employers to make critical changes that support the profession and society. Consider joining the largest professional social work organization and subscribe to our free newsletter to be the first to receive chapter updates.