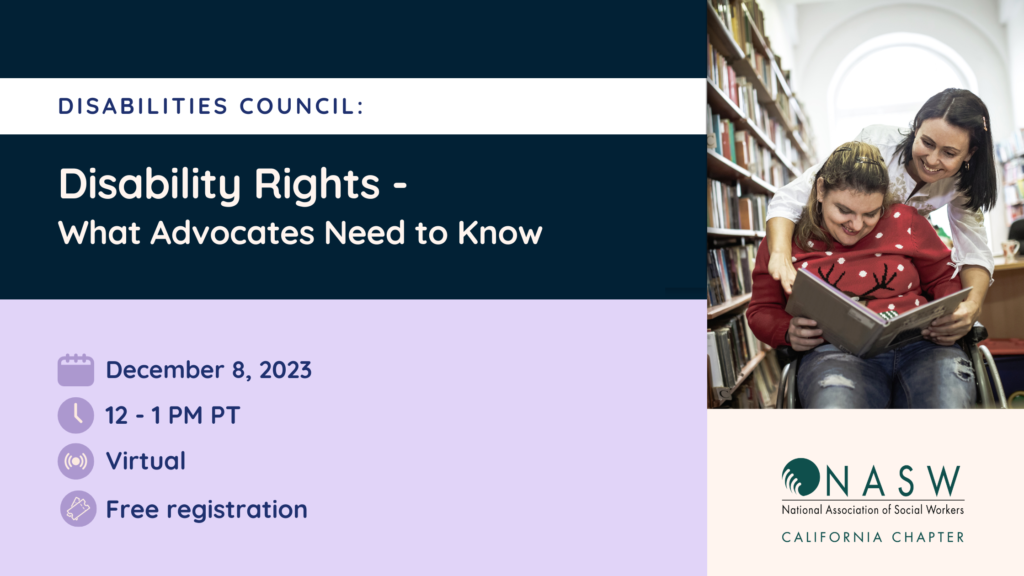 Join the DisAbilities Council on December 8 to gain an overview of disability civil rights under the ADA and Section 504. Kim Swain, Esq, disability civil rights law attorney, will answer questions, such as:
Who is covered under the law?
What are the obligations of providers and employers?
What constitutes discrimination?
What are the remedies available to consumers and where can you file a complaint?
What are some great resources available to help?
Emergency services, law enforcement and criminal justice issues will be briefly covered. As time permits, questions will be welcomed. This event is free to attend!
Please contact Helene Diamond at Naswcadisabilitiescouncil@gmail.com with any questions.