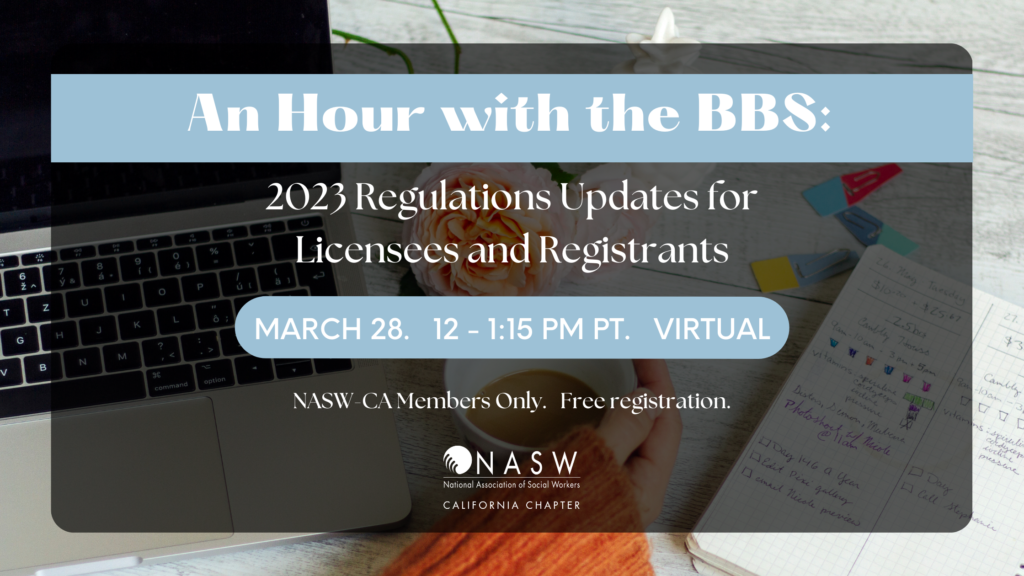 NASW-CA welcomes NASW members to a presentation from the Board of Behavioral Sciences as part of our 2023 Hour with the BBS sessions. This is the first of four webinars for licensed and pre-licensed professionals to hear information and updates from our CA licensing and regulatory Board in 2023.
On March 28 from 12-1:15PM PST, BBS will overview 2023 Updates to Regulations for Licensees and Registrants, including tools for ensuring compliance with these regulations. Please submit questions for this presentation in advance to Alex Brown at abrown.naswca@socialworkers.org.
Webinars are recorded and made available to NASW members upon request. This free event is NASW member exclusive.
Please contact Alex Brown at abrown.naswca@socialworkers.org with any questions.