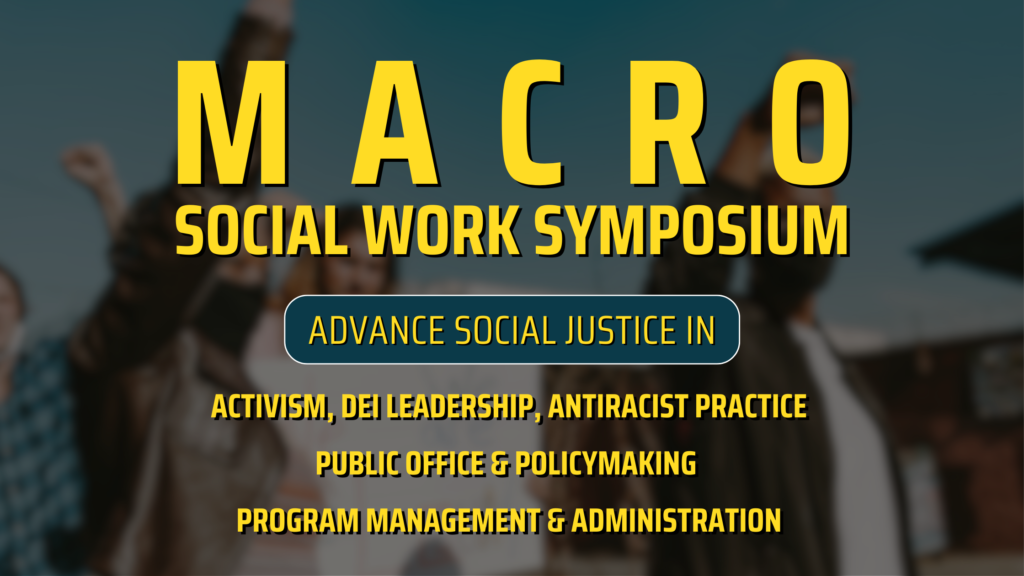 As social workers, the versatility of our field is endless, and there are countless paths we can take in our careers. From counseling and therapy to political lobbying, social workers are involved affecting change at all levels of practice. On July 27, the Macro Social Work Symposium will explore the many ways social workers and social service professionals can lead change through systems level advocacy, program development and administration, and a commitment to diversity, equity, inclusion, and antiracist practice.
Our esteemed leaders and speakers will share their direct experiences in organizing and integrating social justice initiatives into their work and will leave participants with tools and practices to implement in their social work journey.
Meet your Macro Social Work Symposium Keynote Speaker
Tracy M. Colunga, MSW
Civic Engagement Director, Bloomberg Center for Public Innovation at Johns Hopkins
The Theory of Place – Leading Unapologetically in Your Space and Place
Tracy will recount her experience as a Chief Innovation Officer and how she navigated city government innovation through a social work lens. With social justice and equity in mind, she developed and led programs and policies that advocated for Black, Brown, Asian Pacific Islander, justice involved, and people of color. Tracy will demonstrate how our commitment to social work values and ethics impacts the way we lead change in our communities.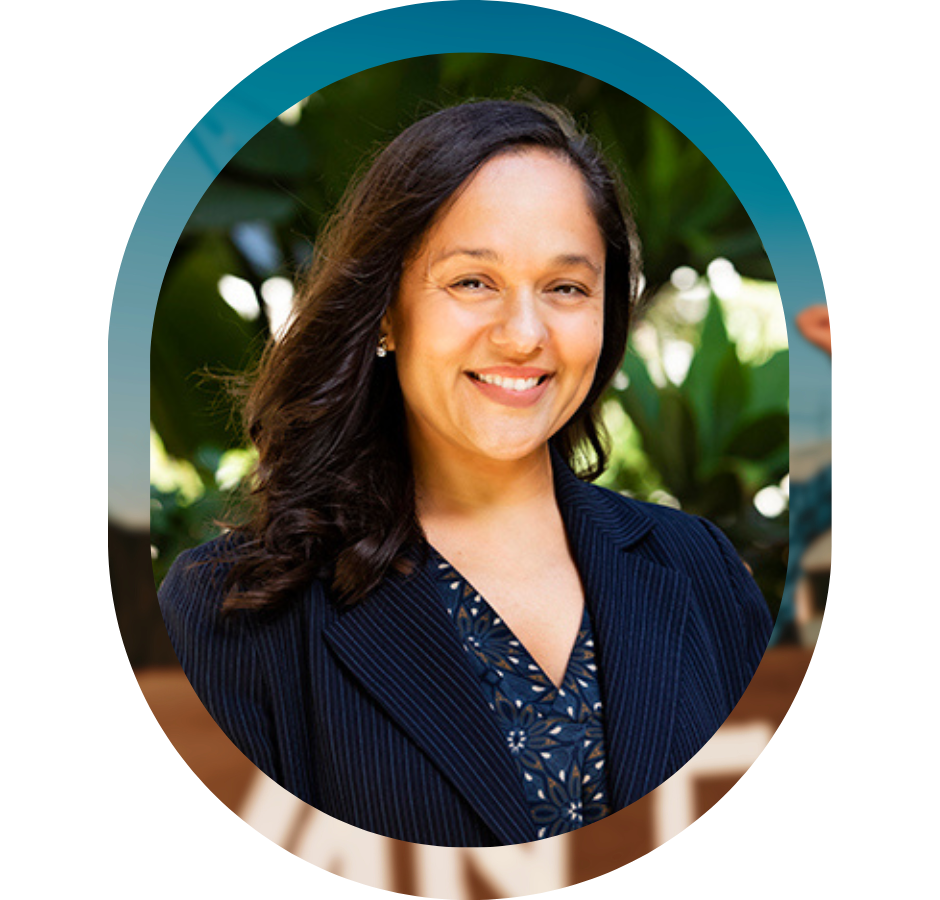 Participants will discover how to translate their direct practice into:
ACTIVISM, DEI LEADERSHIP, ANTIRACIST PRACTICE
Jasmine Smith, LCSW
Blossoming Souls Therapy, CEO & Founder of B.Well
Creating a Culture of Inclusion-Empowering Macro Social Work Leaders to Transform Organizations and Foster Psychological Safety
In order for organizations to be successful, they must embrace diversity and create an inclusive culture to attract and retain talented employees, foster innovation, and improve decision-making. However, creating an inclusive culture requires more than just hiring a diverse workforce. It requires a deep understanding of the psychological safety of employees and how to create an environment where everyone feels valued, respected, and heard. This workshop aims to provide participants with the tools and strategies to create an inclusive culture and psychological safety in their organizations. This presentation is centered around the application of DEIPAR (Diversity, Equity, Inclusion, Intersectionality, Power Analysis, Accessibility, and Anti-Racism) principles within macro leadership.Creating a Culture of Inclusion-Empowering Macro Social Work Leaders to Transform Organizations and Foster Psychological Safety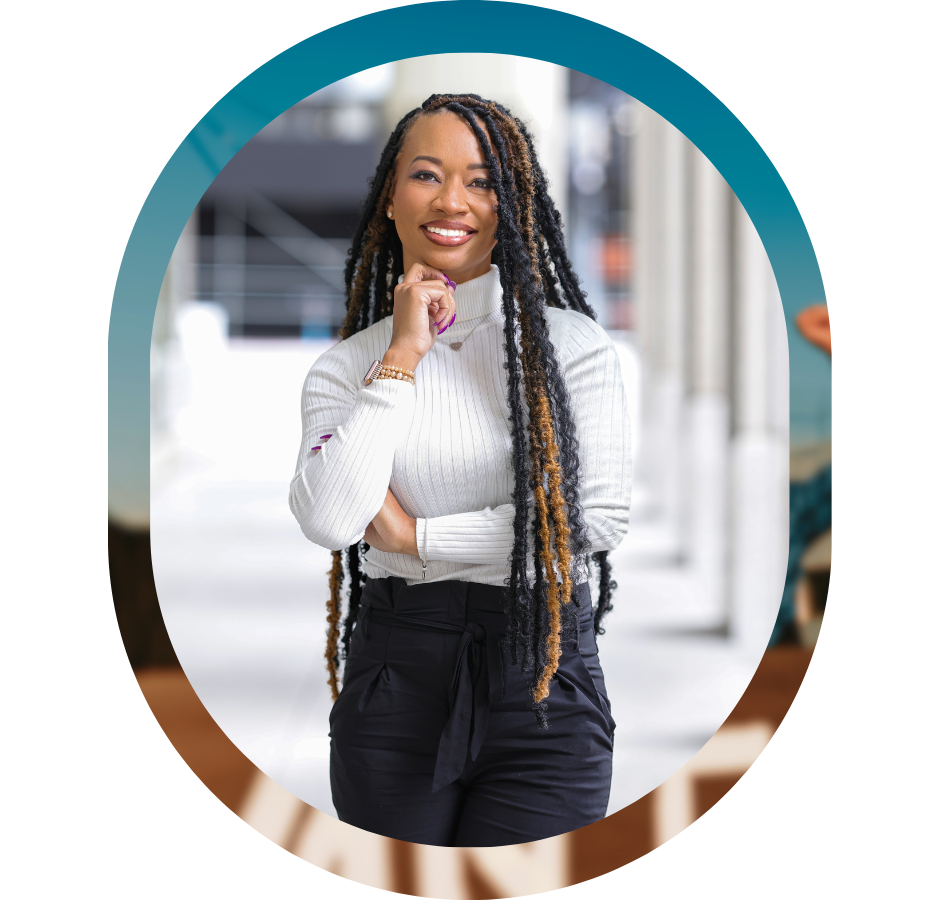 PUBLIC OFFICE & POLICYMAKING PANEL
A Call to Serve: Reflections from Social Workers in Public Office
Social workers are particularly equipped to serve in public office and within policy settings due to our extensive training in building and maintaining relationships and commitment to social work values and ethics. As our communities continue to need people-centered solutions for the systemic issues they must navigate daily, social workers remain at the forefront of implementing interventions decided through policy. In this 50-minute panel, three social workers will discuss their experiences in office, how their perspectives as social workers have shaped their unique approaches, and why it is crucial that we influence and inform policy at all levels of government.
Monica Manalo; Mayor of Artesia
Kimberly Warmsley, LCSW; NASW-CA Executive Director
Martha Guerrero, LCSW; Mayor of West Sacramento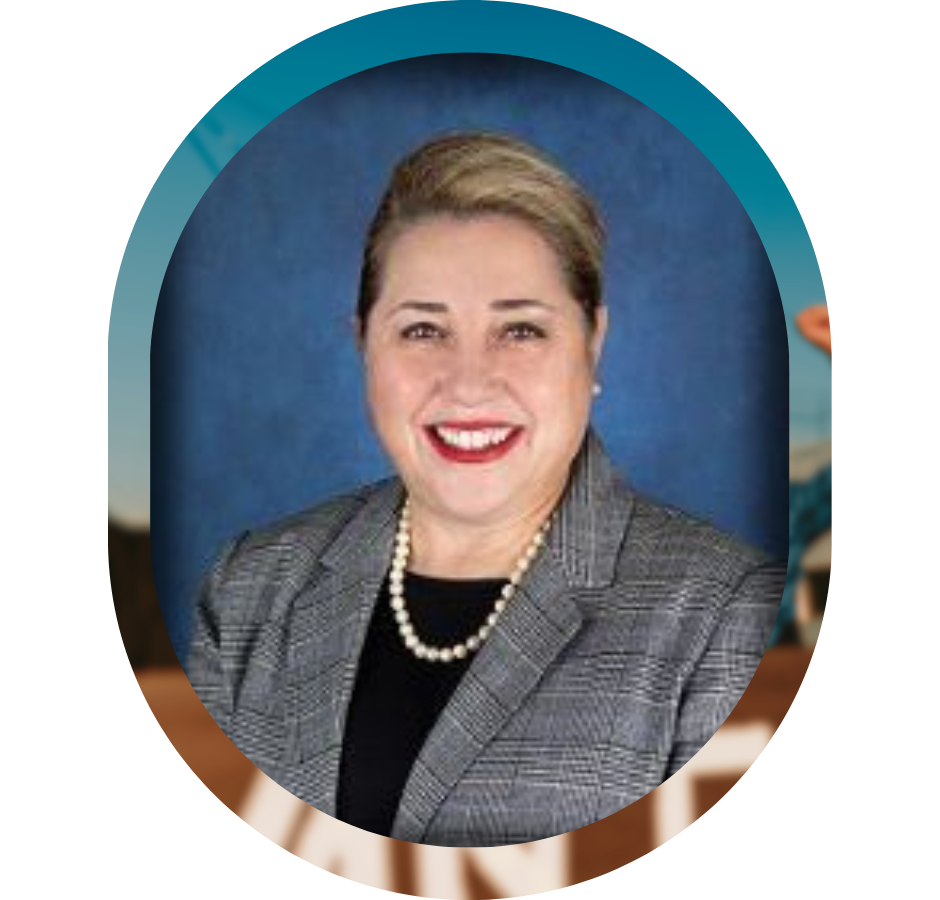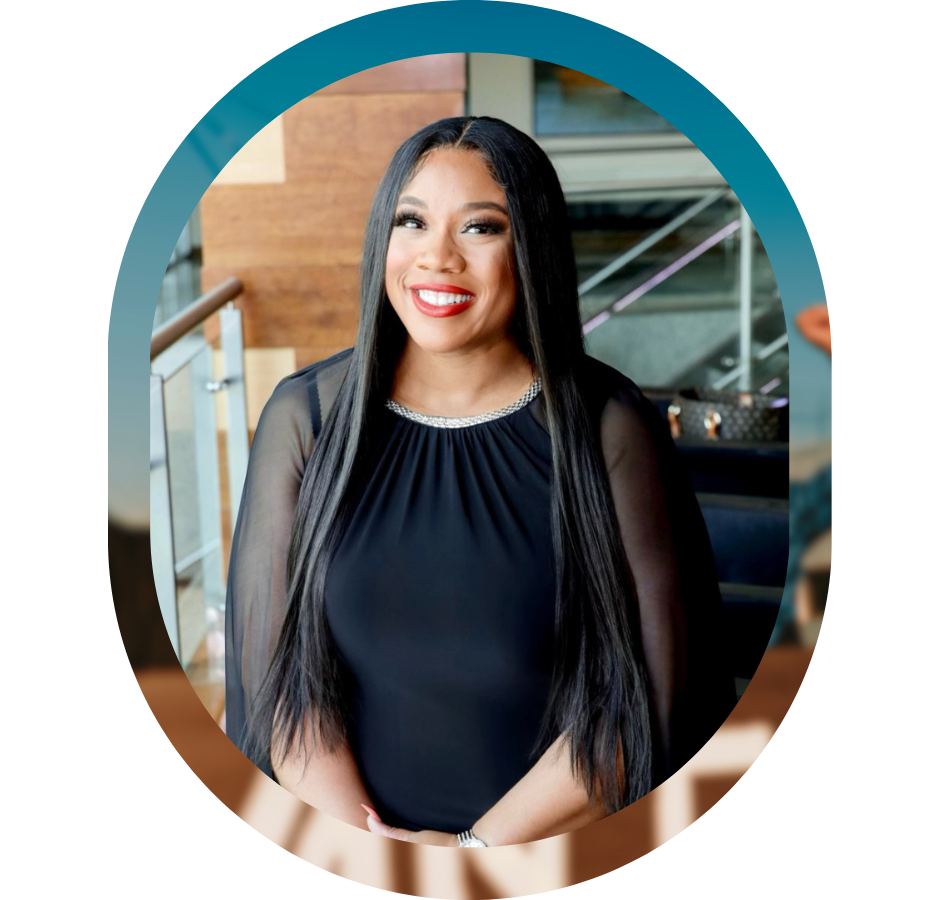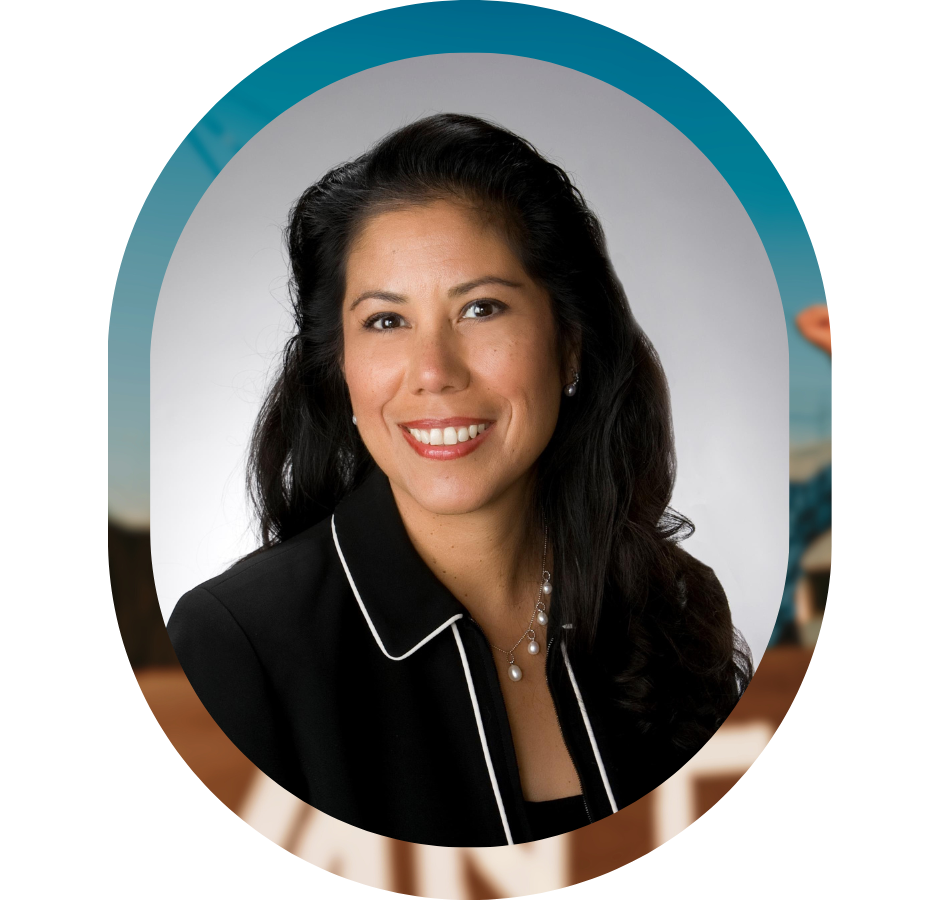 PROGRAM MANAGEMENT AND ADMINISTRATION
Khush Cooper, MSW, PhD.
Adjunct Professor, UCLA Luskin School of Public Affairs
Leading From Wherever You Are: The Practice of Adaptive Leadership
Consider that leadership is not management, neither is it a title, a role, or a position of authority. What if leadership is a practice, one that is fundamentally about supporting people to self-identify where they might be stuck in maladaptive patterns and facilitating their moving beyond those patterns to create a brand new future based on what is important to them? This talk will introduce the audience to the practice of Adaptive Leadership, which can be undertaken by anyone anywhere in a family, organizational or societal system. We will cover how to frame adaptive challenges, how to listen between the lines for a collective vision, and how to move people through those adaptive challenges toward a new future where things are working, and the collective vision is fulfilled.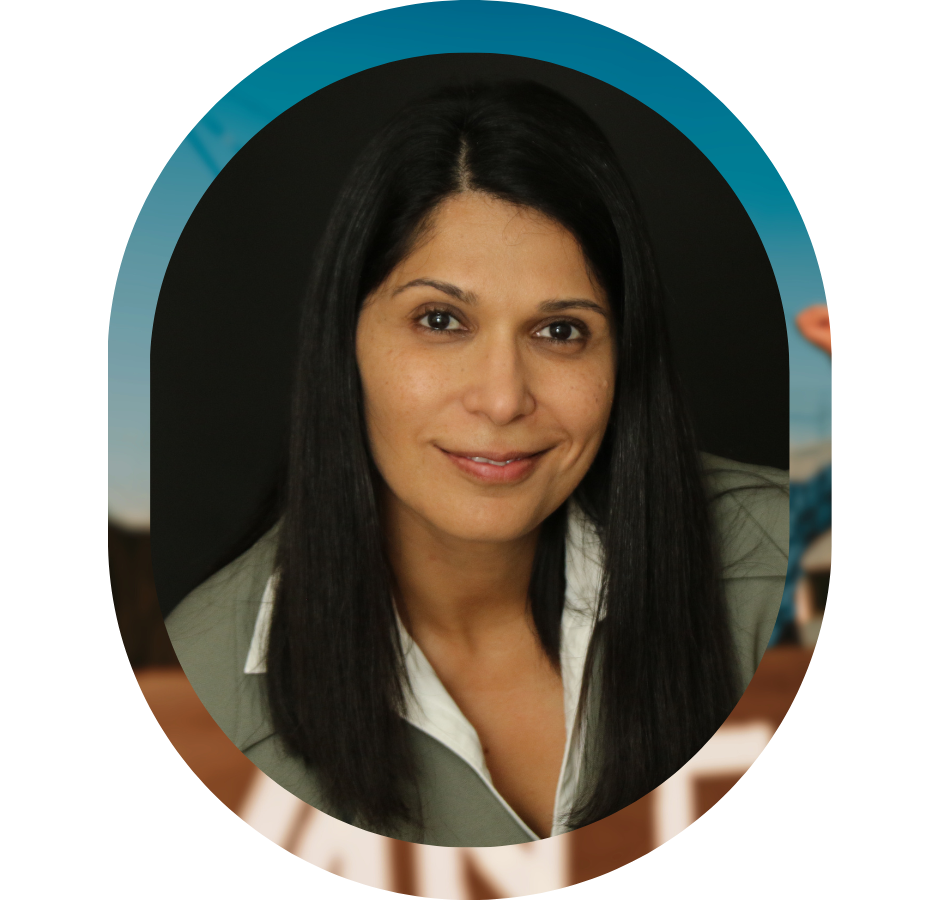 There is something for everyone to engage in at our second annual Macro Social Work Symposium, and we hope you will join the conversation of incorporating social justice into macro practice. A special Member discounted rate is available for all NASW Members.
Please contact eventreg@naswca.org with any questions.