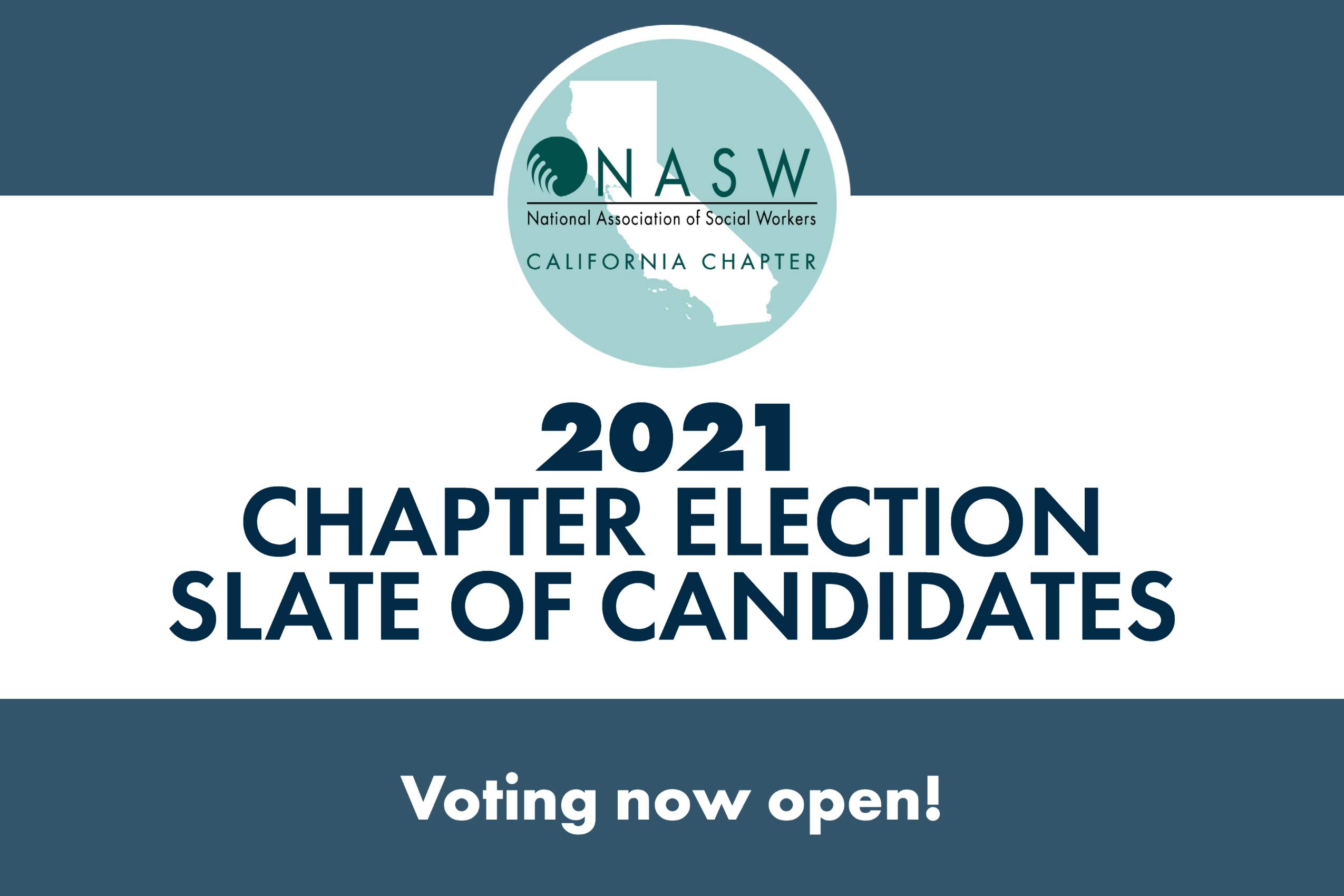 During the month of April we'll be holding our annual Chapter elections! Polls will close on April 30th. Ballots will be personalized to your region and sent via email to all our members. If you haven't received a ballot, please email us at naswca@naswca.org!
Please read this year's candidate statement
CHAPTER FIRST VICE PRESIDENT:
ELISA LEWIS, MBA, MSW, LCSW
I am running for the 1st Vice President position with California NASW because I am passionate about development, growth, sustainability and policy. Serving on the Assembly, will allow me to collaborate with a team, who share the same purpose and goals.
I graduated from California State Eastbay with an MSW and Holy Names University with an MBA. I have the ability to advocate for social justice and manage of business components. Since graduating with my MSW, I've had the opportunity to work with some of the most at-risk populations in the prison system, healthcare, and more recently in private practice. I've held two positions with Sutter Health, a renowned healthcare delivery system, working in the Palliative Care program and also Mills Peninsula Medical Center in the Emergency Department and Family Birthing Center. In between Sutter, I worked at DaVita Dialysis in Richmond and San Rafael, CA as a Nephrology Social Worker. For the past 18 months, I have been working for Brown & Toland Physicians Group in Oakland, CA as a Social Work Care Manager in the Behavioral Health, Hospice, Palliative Care, and Complex Disease Management programs. I am also a recent Co-founder of MOCHA Therapy advocating and promoting Mindful, Open, Conversations for Healing Awareness, with special attention to the BIPOC community to help liberate stigma around mental health.
I am excited to run for this position and carry out the mission of NASW: enhancing professional growth and development of its members, create and maintain professional standards, and to advance sound social policies.
---
JENNIFER VALLEJO, LCSW
It is an honor and a privilege to have been selected to run for First Vice President. I know that many of us have been working non-stop during this pandemic. Our fight for health and economic justice has become even more pressing, so I thank all of you for instilling hope and light into our communities.
NASW has been a leading voice in so many conversations about race, equity, policy, and human dignity. I proudly serve on the NASW CalPACE Committee and the Legislative Committee. I believe it is crucial to support social workers running for office. Policy and legislation directly impact our communities, hospitals, schools, and jails.
I received my MSW in 2012 from UCLA and that was the starting point to a very diverse career in social work. I was able to develop my clinical and crisis intervention skills at Los Padrinos Juvenile Hall before joining the LA County Department of Mental Health's Psychiatric Mobile Response Team as an LPS-Designated clinician. Working with individuals who were in crisis was truly eye-opening, which is why I decided to pursue mental health policy. During 2018 to 2020, I served as Los Angeles County Supervisor Hilda L. Solis' Mental Health Deputy. In this capacity, I provided policy recommendations and drafted motions about many issues, including: doula care, nurse visiting programs, homelessness, older adult services, emergency services, Promotoras, and the importance of culturally appropriate mental health services.
I firmly believe COVID-19 called me back to social work. Now, I currently serve formerly homeless Veterans as a supervisor for the Orange County HUD-VASH program. My background prepares me to be collaborative, supportive, and forward-thinking, so I respectfully ask for your support to serve as First Vice President of NASW-CA.
---
VICE PRESIDENT FOR PROFESSIONAL DEVELOPMENT:
MELISSA CASTRO, MSW, DSW, PPSC
I have had the honor of serving as your Member at Large – Vice President of Professional Development since July 2018. During my time, I have served in the Professional Development Committee to ensure that Social Workers are receiving the appropriate training during conferences and hearing the needs of new and re-occurring trainings and courses. I also serve in the Diversity & Inclusion Committee, Professional Development Committee, liaison to some of the councils in California, Region I Steering Committee and co-lead Region I State & National Policy Legislation Action Group.
My passion for Social Workers to grow and develop professionally derives from my diverse experience working in macro and micro settings. Having worked in the Bay Area, Central and Southern CA providing services to youth, adults and families, I believe that in order for us to provide the quality of service to patients, we have to have the tools, knowledge and skills for their treatment. The field of social work is diverse where we have to continue to voice our desire for continuous and diversity trainings. Having seen how COVID-19 impacted NASW conferences, events, and meetings, I have had the privilege in being able to advocate for trainings related to the impact on COVID-19 and collaborate with NASW staff on diversity training.
Having a Master in Social Work, I have seen the importance of enhancing as a social worker and returned back to school to receive a Post MSW-Pupil Personnel Services Credential and then a Doctorate in Social Work. During my time in my doctoral program, my devotion and knowledge expanded to lead and manage large complex systems, social innovation, and policy.
It is with great honor and humble heart to be considered as a candidate for Member at Large, Vice President of Professional Development. I respectfully ask for your vote for another term. Thank you!
---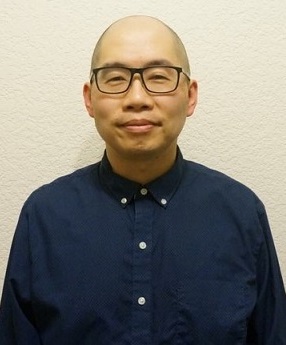 PHILIP CHANG, LCSW
I am interested in this position because I believe in the value of professional growth in social work practice. I have the desire and ability to lead and inform professional development opportunities for NASW members. I received an MSW from California State University East Bay in 2014, with a specialization in community mental health. After graduation, I began working as a clinical case manager at Family Service Agency in San Francisco, leaving footprints in the community alongside people struggling with severe mental illness, substance misuse, and homelessness. As an early career clinician, in addition to learning directly from the clients, I sought out any and all opportunities that I could find to teach myself about different treatment modalities, psychiatric and co-occurring disorders, and the system of care in which we work. I gained an appreciation for training and continuing education; these experiences give one the tools and framework to do the work in the field. In 2016, I transitioned to my current work in gerontological social work, first at North and South of Market Adult Day Health Stepping Stone and then at On Lok Program of All-Inclusive Care for the Elderly, where I acquired my LCSW in 2019. It is also during this period that I became accredited as an ACM-SW and completed the certification program at John F. Kennedy University in mental health for aging adults. In my journey thus far, I have been fortunate to feel affirmed that as one's career evolves, one can uncover meaning and gain confidence through ongoing learning. As our field adapts with the changing times of COVID, I am hopeful about the possibility of innovative programming geared toward virtual platforms and other learning trends.
---
VICE PRESIDENT FOR FINANCE: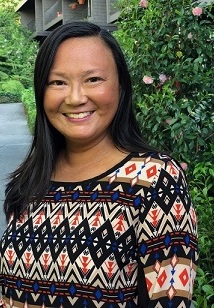 KRISTINE KWOK, LCSW
I am running for another term as Board of Directors VP for Finance to continue to apply the concepts of social justice to the NASW-CA's fiscal policies and procedures. I have learned a lot from my fellow Board of Directors while serving as the VP for Finance since 2018, and hope to continue learning more if I am selected for another term.
My undergraduate degree was in Ethnic Studies at UC Berkeley, where I learned the power of organizing for social justice from studying the Civil Rights Movement and the 1969 Third World Liberation Front. I was able to experience being part of a social justice movement when I participated in the 1999 Third World Liberation protests in response to budget cuts and the loss of faculty members in the Ethnic Studies department. When I graduated with my BA in 2001, I wanted to continue the fight for social justice for immigrant communities and I got a job as a Spanish-speaking case manager at Asian American Recovery Services in San Jose, California. After getting my MSW from UC Berkeley in 2005, I continued the social justice value of advocacy for vulnerable communities at various government agencies in the Bay Area. I currently work as Spanish-speaking Behavioral Health Provider at Marin Community Clinics, providing brief trauma-focused psychotherapy with a social justice approach for the Latinx community in San Rafael. I hope to continue to be able to apply the values I practice in my clinical work to NASW's fiscal policies and procedures for another term as Board of Directors VP for Finance.
---
STUDENT DIRECTOR NORTH (MSW):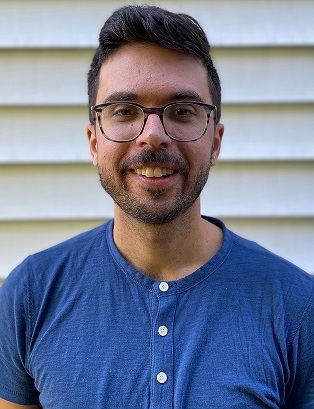 RIO BAUCE

As the student representative, I will advocate for improved ethics, self-care, and increased professional development. First, I want to be a voice for the students in keeping membership fees affordable. Second, I want to create and expand grants and programs to help oppressed and vulnerable populations. Last, I would like to increase self-care resources for social workers across our region and the state. With my skills in connecting with others, public speaking, and research, I will advocate for social work students by increasing opportunities for research, self-care, and improved ethics. I want to focus on improving racial, LGBT, and environmental equality within the NASW.
My leadership experience makes me an excellent candidate for this position. In high school, I served as student president where I fought for expanded youth representation in city politics. I lobbied for a measure to lower the voting age to 17 for school board elections. As a Fulbright grantee, I created a student newspaper, called the WhatsApp Times, where students wrote about school issues in English. As an intern at Circulo de Vida in San Francisco, I will create a Spanish-language podcast for people living with cancer. In this podcast, I will present information from our CBT-informed training manual to reach a broader audience of monolingual Spanish speakers and give them support and information in their quest to navigate their cancer treatment.
Please vote for me!
---
STUDENT DIRECTOR SOUTH (BSW):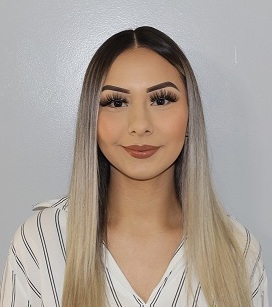 ALEXA HERNANDEZ
Hello fellow NASW members, my name is Alexa Hernandez, I was born and raised in Jurupa Valley. With being raised in a first-generation Latino immigrant family, they have put a huge emphasis on higher education so that is why I am able to be focused and maintained for so many years. I am currently attending the California State University, Los Angeles, working on obtaining my Bachelors in School Social Work to help high schoolers mentally, emotionally, and physically. I plan on also working on obtaining my Master's to work in clinical work after I accomplish my Bachelor's. I am very grateful for receiving this opportunity to run in the election, and I hope I get this opportunity to work among extraordinary people. I will look forward to working closely with students to find ways to find resources to make them feel supported and learning to be a leader to accomplish tasks with all of my effort.
---
CHLOE DEPLEDGE
I am interested in the BSW student position because the social work profession has the unique ability to better not only communities and systems as a whole, but the equitableness of higher education.
Networking is essential to success in social work. However, due to the COVID-19 pandemic, freshman and sophomore BSW students are at a disadvantage due to the necessity of exclusively online learning. To address the disparity between these students and those who have benefitted from an in-person format, I propose an ongoing mentorship program, beginning in Fall 2021. Willing upperclassmen will be paired with willing underclassmen to mentor them in academic success, professional development, and emotional support, which will forge stronger bonds between cohorts. In return, upperclassmen will gain relevant, resume-building skills in peer mentorship useful for micro settings of practice.
As a student at Azusa Pacific University, I have served as a lead volunteer for the anti-human trafficking nonprofit Traffick Free Azusa, as a middle school mentor for underserved youth, and on APU's chapel ministry team. Although currently on a year-long leave of absence due to financial circumstances, I will serve on the board of APU's student advocacy club and as a literacy mentor for the nonprofit Every Neighborhood Partnership in Spring 2021. Currently, I facilitate an online small group through Epicentre Church of Pasadena and independently assist two BSW and MSW professors with their research on improving the efficacy of their group practice courses. In addition, I have worked administratively for APU's University Relations as a student operator.
---
REGIONAL DIRECTOR – REGION B: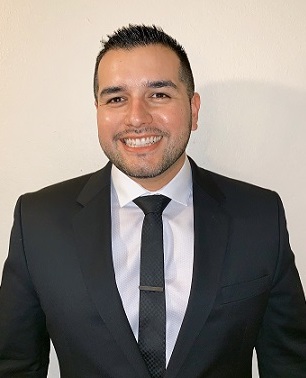 CARLOS BEJARANO, MSW
My name is Carlos Bejarano and I am running for a second consecutive term as Director for Region B. I am an alumnus of SJSU, where I received my BASW in 2015 and MSW 2017. I am a child welfare social worker for Santa Clara County DFCS where I have been employed since 2017. As a student, I was a member of the NASW and helped create the 23 Strong Student Council, which remains active to this day. I've been heavily engaged in Lobby Days since I was a student as well. Since 2015, I have helped ensure that over 100 students annually from SJSU and around the region attend lobby days by collaborating with SJSU student leadership and other leaders in the region. During my current term as Region Director, we focused supports for local units by funding trainings, social events, and continuing education events to support fellow social workers. Although this pandemic has made many things difficult, it has been inspiring to work with others in the region who have found innovative ways to not only support social workers, but remain engaged in policy, activism and social justice. If re-elected, I will continue to collaborate with social workers in the region and across the state to advance the profession, support efforts that address social injustice, police reform and anti-racism in society and within social work. It has been an honor to serve as Region Director and I am hopeful that I can continue to serve in this role. Thank you.
---
REGIONAL DIRECTOR – REGION F:
MELISSA "ELLE" ORTEGA, ACSW, MSW, MPH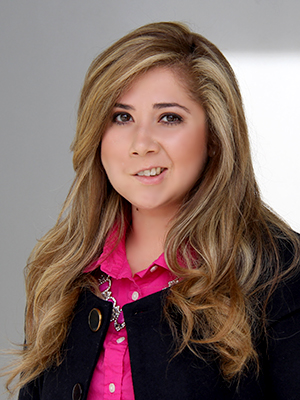 Hello fellow colleagues, friends, and members. My name is Melissa 'Elle' Ortega, ACSW, MSW, & MPH and I am a USC alumni, and Medical Social Worker at Kaiser Permanente. I was born and raised on the cusp between the Inland Empire and Los Angeles county, and am proud to say that I have established my career in Region F across Orange, Riverside, and San Bernardino Counties. Having began my career in the Inland Empire with San Antonio Regional Hospital, as a Randall Lewis Health Policy Fellow and Program Manager for the Senior Community Program, "Generations Ahead," to spending the last 2 years in behavioral health working in in-patient psych in Anaheim, and finally beginning my move to Riverside to continue my work as a Medical Social Worker at KP; I can confidently say I am proud to have established my career serving OUR community and working across our region as a public health social worker.
Having spent the past 5, going on 6 years working with NASW-CA as the Assistant Regional Director and current Director for Region F, I have worked closely with our region Chairs and Board members in all duties and responsibilities, including: budget approvals, Social Work Month event planning, region merchandise ordering, and attending conferences, lobby days, regional events & activities, and NASW-CA Chapter Board meetings in support and on behalf of the region F membership. In this role, I have humbly put advocacy to practice on behalf of the membership, prioritized improved communication efforts among our region leadership, and on a personal level, continue to learn, grow, and work with our members amidst a pandemic.
Thank you so much for this opportunity. I am truly honored to have served in this role for over the years and to be nominated to continue in my role as Board of Directors Director Region F. I look forward to seeing how my journey as a public health social worker unfolds and I humbly ask for your continued support, to continue to serve this wonderful community, WE call home.
---
REGIONAL DIRECTOR – REGION H: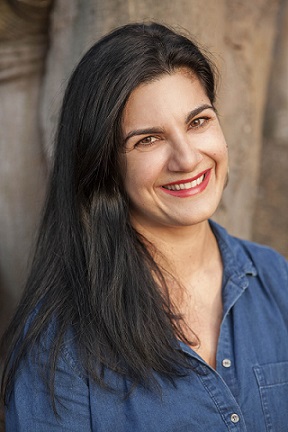 AHMANISE SANATI, LCSW, PPSC
As a Mental Health Clinical Supervisor at Twin Towers Correctional Facility, for the past decade I've had the opportunity to work with some of the most underserved populations, while navigating the complexities of homelessness, mental illness, and the criminal justice system. Viewing society through the lens of this work has only motivated me to continue to challenge social injustices, inside and outside of my workplace. Since becoming Regional Director in 2018, with the support of NASW, I've been able to amplify efforts to promote change, and I have every intention to continue this crucial work. Over the past few years, I'm especially proud of my efforts to establish relationships with our community members (including elected officials), partner with Mutual Aid-Los Angeles organizations, and create a much-needed mentorship program to help with the students and new professionals in the field. I've learned the importance of expanding our scope beyond our profession, and elevating our voice to ensure we are heard. I'm eager to resume the work we've started, and would be honored to continue service as your Regional Director.
---
REGIONAL ASSISTANT DIRECTOR – REGION A: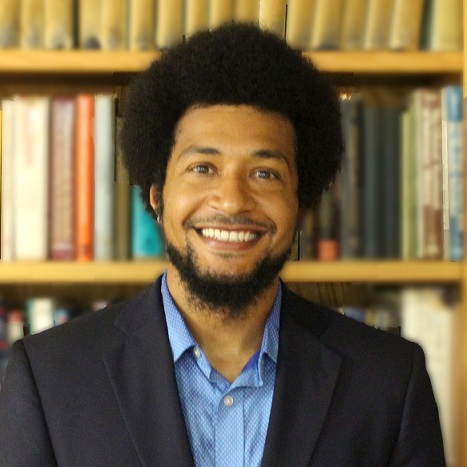 Daniel Mango, ASW
Daniel Mango, ASW, is a school-based therapist at Alameda Family Services. He earned his master's in Social Work from Boston University. He is currently pursuing his doctorate (E.d.D.) in International and Multicultural Education from the University of San Francisco. Daniel is also the recipient of the 2020 NASW MA chapter's "Future of Social Work" Award.
Daniel is also a military veteran and a kindergarten teacher who won the "Outstanding Kindergarten Educator" Award in 2013, for his commitment to advancing equity and inclusion in youth education. In 2020, Daniel won the Boston University "Faculty Excellence" Award, for the outstanding merit he demonstrated in the classroom, the BUSSW community, field, and broader community.
If I am elected as Assistant Regional Director A, I will continue to ethically advance our profession, our values, and our mission throughout the Redwood Empire. I will do this by conducting equity assessments to gauge the level of anti-racist practices within the Region. Through strengthening intergenerational connections between veteran social workers and new graduates. By designing pathways to increase enrollment of BIPOCs into social work school. Developing strong inter-agency connections with social service organizations throughout the region. Mentoring young social workers, to limit burn-out and increase retention among our ranks. Lastly, to serve our communities, our members, and colleagues in ways that embrace our core values. I envision developing Dr. King's version of a "beloved community" in Region A, that creates equity to those we serve and gives voice to those who have been historically silenced.
---
REGIONAL ASSISTANT DIRECTOR – REGION C: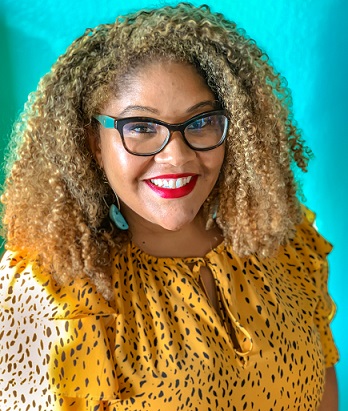 BRIAHN BADELLE, LCSW
I am interested in the opportunity to represent Region C as the Assistant Director because I am a native of the Bay Area and would like to help the region become more active.
Currently, I am the Director of Health and Wellness at Youth UpRising, a youth non-profit in east Oakland. Prior to coming to Youth UpRising, I worked as a Director of Mental Health and Student Services as REALM Charter School, where I also started our first MSW Intern program. Before pivoting into the school and youth non-profit realms, I was the trauma medical social worker at Highland Hospital in Oakland, where I started my professional social work career as a an intern.
In addition to my professional experience, I have also been very engaged in my community. I have served on the board of local non-profits, I have been involved with Region C over the years and I was also a chartering member for the Black Young Democrats, East Bay where I received recognition from (then) Assemblymember Tony Thurmond, MSW.
I am most excited about serving as the Assistant Director of Region C as I would like to see more new social workers, in particular BIPOC social workers, involved with NASW so that we can make sure that there is always a seat at the table for traditionally marginalized communities in the NASW.
---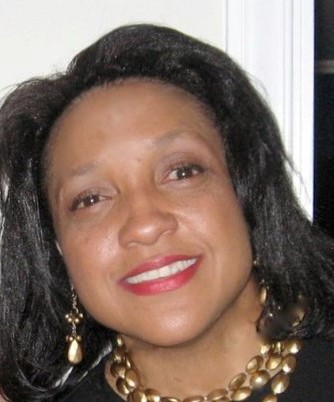 KARLA-MONIQUE VEAL, PHD
I am very much aligned with the goals and focus of the NASW and I would like to use the skills gained in my time working within the Social Work sector to help children, families, and community projects presented by NASW to reach its objectives.
I have extensive work-related and volunteer experience as a social worker stretching back to 1983 in San Francisco, Ca. Over the course of years 20 years through three different counties I provided direct services within the units of Voluntary Dependency, Family Reunification/Family Maintenance, Teen, Permanent Placement, Adoption/Finalization, Differential Response, and Emergency Response units. I also held a Manager position as the Family-to-Family Coordinator.
Advocacy, resourcefulness, and critical thinking are some of my key strengths. I get along well with others and thrive on finding resolutions to problems. I am confident that these qualities together with my commitment to work will be an asset.
As the Regional C Assistant Director I can:
-Represent the NASW and serve as a spokesperson in Regional C
-Take an active part in creating projects with action plans toward success outcomes.
-Offer a broad knowledge of programs, policies, and implementation strategies.
I have been a Board Member and a Strategic Committee member for several community served organizations over the past 20 years. I have experience in chairing meetings and strategic solutions. My administrative experience and proven leadership skills will prove useful to further advancement of the NASW.
---
REGIONAL ASSISTANT DIRECTOR – REGION G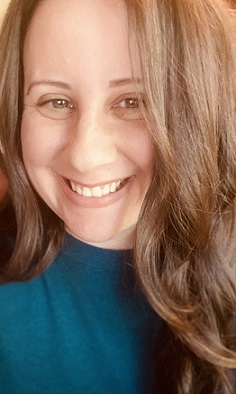 JACQUELINE ROUSSEAUX-PERSHING, ACSW, MSW
Serving as the NASW-CA Region G Assistant Director would be an honor and an opportunity to make a significant impact on even more lives.
In 2019, I graduated from UCLA with a Master's Degree in Social Work. Since then my social work experience has been a combination of joy, hard work, and daily reflection. My professional core beliefs encompass providing spaces for my clients to realize self-determination, autonomy, and self-advocacy. These ideals help shape each program I create and every policy I support across the varied settings that I have had the privilege to work within.
As a high school wellness coordinator, it is my awesome responsibility to provide students with mental health support, psychoeducation, and strategies to strive for academic success and personal well-being. Another NASW ideal that I hold dear is professional development and to always be thinking about ways to make my practice better for those I serve. Currently, I am being trained in the area of Restorative Justice to not only offer circles to my students and colleagues, but to train others to do the same. The pandemic has given me a new perspective on how we offer support to students, and I am working toward re-imagining the spaces that our youth occupy to promote spaces of mindfulness, healing and wellness. Many students rely on the arts for comfort and security, and my training and certification in Social Emotional Arts will help me support their needs.
With my diverse professional background and the fortitude to carry out NASW values, I would be privileged to support and collaborate with all the members in their critical and varied professions by honoring their voices as they continue to do the outstanding work for their families, students, patients, and clients.
---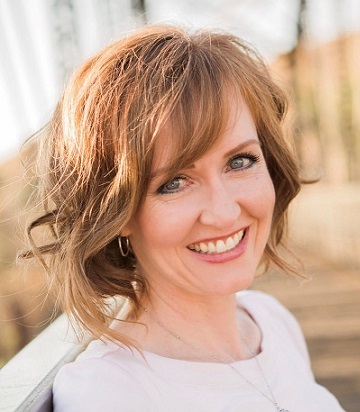 STEPHANIE COTCHER, MSW, LCSW, PPSC
It was the values of social work that drew me to this dynamic profession years ago when I was contemplating a career change. These same principles continue to resonate within me and guide my practice today. My desire to network with other social workers and magnify these values, sparked in me the idea of founding a local service unit in my hometown to foster connection and shine light on the incredible social work happening there. I reached out to NASW-CA and my Regional Director at the time, and was thrilled at their enthusiastic response to my starting a new local unit. I conducted an online needs assessment of social workers in my area to gauge interest and motivation, as well as to gather ideas and collaborate with my peers, with our inaugural meeting taking place in September of 2018. Since that time we have consistently held monthly meetings and successfully created a service unit in our area to meet the needs and interests of our unique group. Together we have made changes to our meeting format to adjust to the current pandemic and have continued to retain and recruit members while "growing" our local unit. During 2020, for example, we provided CEU's in collaboration with community partners, including: Suicide Risk Assessment and Intervention (6 hours); Culturally Responsive Evidence Based Practice for Engaging with Communities of Color 2-Part Series; Compassion Fatigue; and A Conversation on TeleHealth in Changing Times Panel, among our other service unit activities.
I currently work as the clinical coordinator of the therapeutic counseling department for my local school district. I am passionate about increasing the accessibility of mental health services and supporting professional development. Previous to attending graduate school, I lived in South America for a couple of years while volunteering and learning Spanish. I graduated from UCLA in 2002 with a school social work specialization and my PPS credential. In my professional career since graduating with my MSW, I have had the opportunity to work in California in community mental health as well as for a couple of school districts. In these roles I have facilitated individual, group, and family therapy, client-centered advocacy, and crisis intervention with children, youth, and families. I also developed and sustained funding streams by grant writing, collaborated with state and private agencies, and facilitated interdisciplinary collaborative meetings and consultation to teachers, administrators, and other staff. In the midst of these experiences, I lived for a short time in Arizona where I was appointed to the NASW-AZ Branch 2 Steering Committee and built a networking and CEU group in rural Arizona that continues today. It would be an honor to serve NASW-CA Region G as the Assistant Regional Director, to continue this collaborative effort to build connection and magnify the values of professional social work.
---
---
REGIONAL ASSISTANT DIRECTOR – REGION I: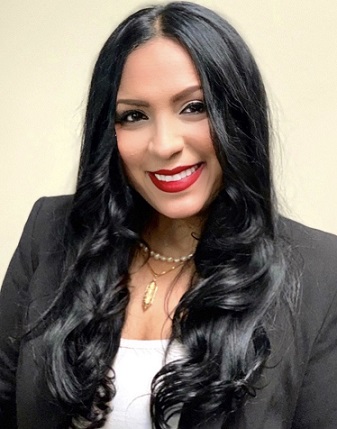 DEBORAH VILLANUEVA, DSW, MSW, LCSW
As a Licensed Clinical Social Worker, I currently provide mental health services- to children, youth and their families, within Los Angeles County Department of Mental Health, and in Private Practice. I recently founded and serve as the CEO of my company the Rising Spirits Program, through which we provide mental health and reintegration services to incarcerated Native American and Alaskan Native youth. I have over thirteen years of experience in a variety of settings and with diverse populations; with areas of expertise within child and adolescent Psychotherapy addressing Trauma and PTSD. I believe that change happens when people are given the guidance they need, to draw on their own strengths and realize their potential to live fulfilling, happy lives.
I recently graduated with a Doctorate in Social Work from the Suzanne Dworak-Peck School of Social Work at USC, and a Master's degree from California State University Northridge. For the past three years I have had the pleasure in serving within the Region I Steering Committee, and supporting the Region I Director, and Assistant Region I director, in providing continued education events, along with furthering our knowledge in Micro, Mezzo, and Macro policies and laws affecting our communities. My involvement with NASW-CA has been one of the best decisions I have made as a professional in the field. I have enjoyed through the years, collaborating with other social workers and providing a safe space for growth. I have been appointed to several committees, such as- the Diversity and Inclusion Committee, and most recently appointed to the Professional Development Committee- which I am excited to be part of. I am interested on being your next Assistant Region I Director.
I look forward to continue learning and exchanging knowledge with ongoing collaborations, and supporting programing that aims to enhance the professional development of our valued members. My hope is to continue in the pursuit of social justice and advocacy within our communities, through strategic planning, and to increase membership- by being able to relate the many benefits, and innovating new avenues of engagement, and opportunity.
---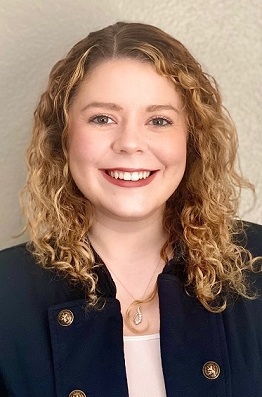 JULIA ROMERO, BSW
I am interested in this position because I have a passion to uphold the standards of the Social Work profession and to represent the interests of the California Chapter. I am a recent Bachelor's of Social Work graduate from the California State University, Los Angeles in May 2020, and I am currently completing my Master's of Social Work, with a concentration in Child and Family Wellbeing, at the California State University, Long Beach, with an expected graduation of May 2021. During my BSW internship, I had the opportunity to serve the hospice population, and I am currently interning at a school district as a Mental Health intern for my Master's program. Due to being a fresh graduate in the Social Work field, I have many diverse interests and am eager to become a change agent within the NASW which makes me a strong candidate for this position. I am dedicated to serving people while upholding the social work values within the NASW. I am, especially, focused on pursuing a career within the School Social Work field, as I believe true change occurs within our educational system. We must reform our educational system and provide much-needed services to our future generations. Thank you.
---
DELEGATE ASSEMBLY REPRESENTATIVE – REGION B: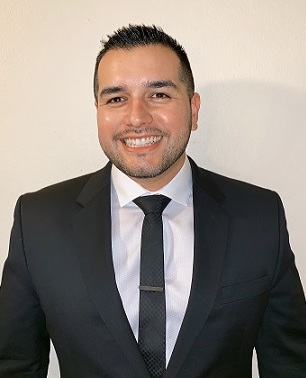 CARLOS BEJARANO, MSW
I am running for delegate assembly because I want to continue to find ways to support social workers and advance our profession. Although this pandemic has made many things difficult, it has been inspiring to work with others in my region and across the state who have found innovative ways to not only support social workers, but remain engaged in policy, activism and social justice. I am inspired and motivated to utilize other avenues to participate and make direct contributions to the field of social work. If elected to the delegate assembly I hope to contribute for Region B and help guide the NASW's organizational policy and stance on issues. Thank you.
---
DELEGATE ASSEMBLY REPRESENTATIVE – REGION C: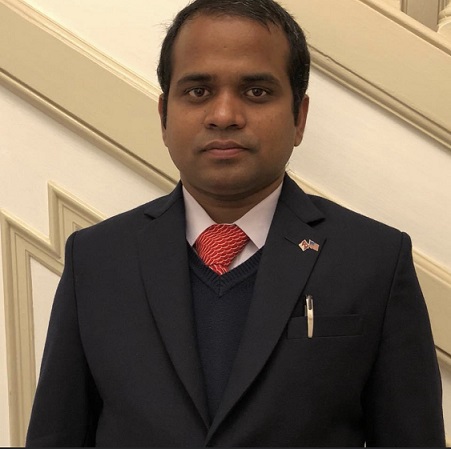 PREM PARIYAR
I am fascinated by this position because I care about this profession's values and the supremacy of advocacy we have as an assembly. Social work values benefit society, and I believe that through the Assembly, we can make a significant impact on people's lives. My diverse work experience makes me a strong candidate for the position. I believe I will be the first Nepali delegate assembly from the marginalized community known as untouchable(Dalit) in South Asia in the NASW history.
In 2015 I was an executive board member of the Nepali Association of Northern California (NANC) and later became the vice president of NANC. I was committed to being an involved participate and was proud to serve the communities in need. I will graduate with an MSW from California State University, Eastbay, with a Community Mental Health concentration in May 2021. I have been working with people struggling with severe mental illness in the Hume Center since 2018. I do advocacy for the needs of the South Asian population and API communities.
Before Cal State East Bay, I worked for 15 years with various organizations providing direct services to at-risk youth and families as a counselor and Dalit community Advocate. I am actively involved in advocacy and policy development as a promoter for social justice in nonprofit organizations. As a delegate assembly representative, I will apply my direct service experience and advocacy experience to working on NASW policy statements and changes to the NASW Code of Ethics.
Life long experience of caste-based discrimination in my life leads me to advocacy for social justice and human rights. Earlier this year, faculty in the CSU East Bay Department of Social Work voted unanimously to acknowledge caste as a form of inequality in their mission statement. The updated mission statement is available on the department website. While I am glad to see this addition to the Department of Social Work Mission Statement, I know that other departments must follow suit to take action against caste-based oppression in the United States and our educational environment.
Intern Social Worker at Supportive Housing Program and Center for Empowering Refugees and Immigrants has opened my eyes to supporting the needs of low-income families and communities. I hope to advocate for social workers and social justice through policy assembly. Moreover, I believe that an improvement in NASW will enable social workers to provide best practices for clients and families through professional standards and a code of ethics. My significant roles as a team leader and an active member in social work organizations have allowed me to collaborate with others and help address our whole community's issues. Being open to different perspectives has clearly shown tremendous growth in my relationships with others. As a representative, I will be the voice of our community and will focus on our needs.
DELEGATE ASSEMBLY REPRESENTATIVE – REGION D: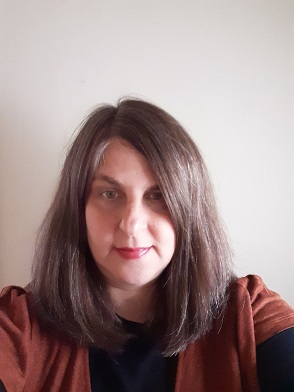 ALICIA DIENST, MSW
I am running for Delegate Assembly to advance social work as a respected profession and a voice for social justice and equity. Even before I received my Master's in Social Work, I advocated for social justice as a student, in the community afterward and in community services delivery. I have also worked in policy offices on behalf of early care and education foster care and in political campaigns for women's right to choose and better labor conditions for In Home Health Services. I have also provided assistance to people without homes and support to transition aged former foster youth in transitional housing. I am currently pursuing a certification as a school social worker to increase equity in education.
Within NASW, I have attended and participated in Lobby Days, led the Sacramento Unit of the California Chapter and organized in and outside the state to get members to vote for progressive Congressional candidates in the 2018 elections. I also served as the Region D Assistant Regional Director.
---
DELEGATE ASSEMBLY REPRESENTATIVE – REGION F: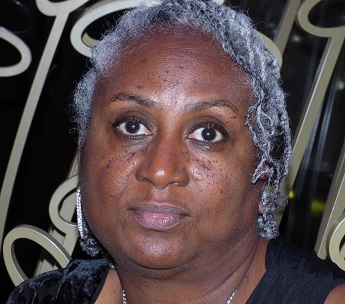 LINDA SEWERBRIDGES-WILLIAMS, MSW
My expectation is to advocate for social workers and social justice through policy assembly. Furthermore, I believe that an enhancement in NASW will allow social workers to deliver best practices for clients and families through professional standards and code of ethics. My roles as a leader and an active member of social work organizations have allowed me to collaborate with others and helped address the issues of our whole community. I care about the values of our profession and the power of activism we have as a group. Social work standards benefit society and I believe that through the Assembly, we can make a substantial impact on people's lives.
I have my BSW with a minor in Gerontology. I also have my MSW with a minor in Policy. Perhaps the passage of 16+ years and the experiences contained in them will prove to be an advantage that will make seeking the position of Region F Delegate Assembly more fulfilling personally and more beneficial to serve colleagues, students, and the community. For the last 10 years, I have been exploring mindfulness strategies and techniques that improve social-emotional resilience and executive function, improve interventions for Dementia and emotional regulation, and clinical skills to help elderly people overcome fears and anxiety, relate better to family and friends that will generally lead better lives. I have been the NASW-IE Unit chair for 2 years and have a member for 21 years. NSAW-IE Region F knows that this organization exists, that it does a great deal of good for each person, and that they can all join and help with the good work. NASW has been good to me – I started as a member and am now a Unit Chair
---
DELEGATE ASSEMBLY REPRESENTATIVE – REGION H: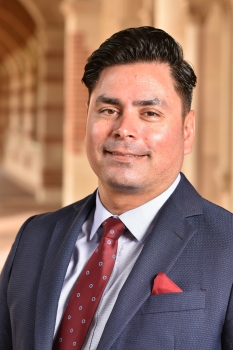 HECTOR PALENCIA, MA, MSW, LCSW
As a profession, social work has had an integral role in shaping policy for the wellbeing and dignity of the clients we serve. As advocates, social workers have not taken a back seat to other professions on calling out injustices that exist. Historically, injustice policies have created and perpetuated education, economic, and health gaps; only through justice policies can their damage be remedied. Running for Delegate Assembly Region H would allow me to continue in this long tradition of pushing forth and supporting policies that represent our social work values, but more importantly, give voice to those most marginalized.
For the past five years, I have worked as a UCLA Field Education Faculty. Besides teaching classes related to mental health, I have also taught courses related to racism and racial disparities. I am also the Co-director for our PPSC/CWA program and faculty representative for the NASW Lobby days. Internally I service and chair on many committees. Outside of UCLA, I have been actively involved with NASW for many years. I was on Committee on Nomination and Leadership Identification for areas GHI from 2017-2019; I'm currently on the NASW Rehabilitation and Inclusion Council and involved with the NASW Tech Council working on various projects.
Regarding education and other work experience, I have a MA in Systematic Theology and earned an MSW from UCLA in 2008 and LCSW in 2013. I've been a high school teacher, worked in school districts as a school social worker, and later as a district liaison assisting in developing and managing mental health policy and procedures district-wide. I've had a private practice, worked in hospice as a medical social worker, and worked for the City of Long Beach as a community liaison. I would look forward to offering my time to NASW and assisting in any way I can to perpetuate our noble profession.
---
DELEGATE ASSEMBLY REPRESENTATIVE – REGION I: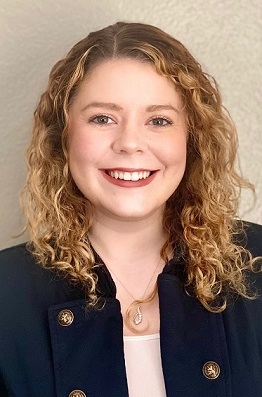 JULIA ROMERO, BSW
I am interested in this position because I have a passion to uphold the standards of the Social Work profession and to represent the interests of the California Chapter at the national level at the Delegate Assembly in 2023. I believe that through the work of the Assembly, we can inspire and create true change. I am a recent Bachelor's of Social Work graduate from the California State University, Los Angeles in May 2020, and I am currently completing my Master's of Social Work, with a concentration in Child and Family Wellbeing, at the California State University, Long Beach with an expected graduation of May 2021. During my BSW internship, I had the opportunity to serve the hospice population, and I am currently interning at a school district as a Mental Health intern for my Master's program. Due to being a fresh graduate in the Social Work field, I have many diverse interests and am eager to become a change agent within the NASW which makes me a strong candidate for this position. I am dedicated to serving people while upholding the social work values within the NASW. I am, especially, focused on pursuing a career within the School Social Work field, as I believe true change occurs within our educational system. We must reform our educational system and provide much-needed services to our future generations. As a representative to the delegate assembly, I will apply my experiences from my educational career to work on NASW policy statements and changes to the NASW Code of Ethics. Thank you.
---
DELEGATE ASSEMBLY – MEMBER-AT-LARGE: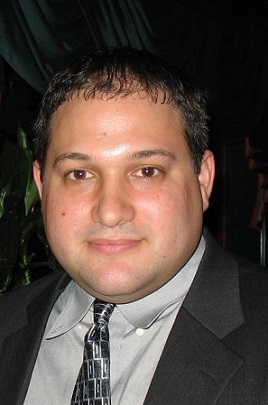 BRIAN KAUFMAN, LCSW
Mr. Kaufman has over 20 years experience with social services programs. From after school programs to city, county and state run programs, Mr. Kaufman has amassed a wealth of knowledge and experience in all aspects of social services. Mr. Kaufman has experience working with a great variety of populations from children in various settings to providing direct assistance to the indigent and mentally ill. Mr. Kaufman currently works at Metropolitan State Hospital in Norwalk, CA and helps to ensure a better life for those with severe mental illness.
In addition to his passionate advocacy for the mentally ill, He also represents his fellow social workers as a Union steward, board member and lobbyist for AFSCME local 2620. He also serves NASW California on the Legislative Committee and Ethics Committee and volunteers every year to be a team leader at Lobby Days.
---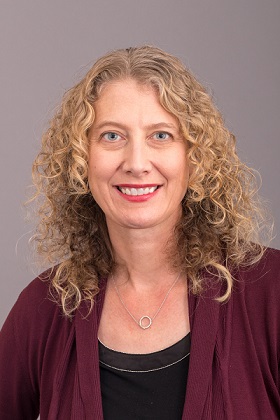 CHRISTINA (TINA) PADDOCK, MSW, LCSW
I am grateful to be seeking a second term as Delegate Assembly At Large for California. Members of the Delegate Assembly have the critical role of reviewing and approving "Social Work Speaks" which sets the policies that NASW supports. The Delegate Assembly also recommends and approves changes to the NASW Code of Ethics. If nominated for the Delegate Assembly, I would be honored to continue as a part of these critical endeavors. I possess both the passion and experience to make critical program and policy decisions that the Delegate Assembly addresses. Currently, I am the Vice President/Member-At-Large for Membership and Organizational Services for NASW-CA. In this role, I support the membership efforts of the California chapter. Because of this role, I understand the operations of the California chapter and the policies and procedures that are most effective when maintaining a vibrant membership. Lastly, I was selected as an expert to revise the Family Violence policy for "Social Work Speaks". This experience provided me with hands-on experience regarding how issue statements are developed for Social Work Speaks and the importance of this valuable publication.
My strengths include the ability to coordinate, network, and develop innovative ways to meet goals. I am also detail-oriented and enjoy learning about policy as a current doctoral student at the USC Sol Price School of Public Policy. I am also a Clinical Associate Professor at the USC Suzanne Dworak-Peck School of Social Work in the field department. As a social worker, professor, and student, I am invested in our profession's important work both on a micro and macro level. Please consider my nomination as you elect the new Delegate Assembly!
---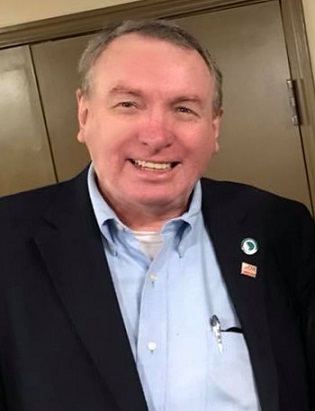 JAMES PATRICK MACE, LCSW, DSW, DCSW

We live in interesting times. The challenges to the social work profession are extreme. The Covid-19 pandemic is the most serious test to the world's health and its economies. The social programs of United States and California are imperiled. We have barely defeated a political movement threating our profession and the people we serve. We need to push for the reinstatement and refunding of the social programs that have been cut. We continue serve identified populations at risk and advocate for those oppressed and forgotten by our society. Our Code of Ethics will maintain as the guiding basis of the Profession.
MSW since 1976, DSW since 1989. Taught social work at UCLA; CSU-Long Beach; WV University, U-Alabama, Hong Kong Shue Yan University, U-Texas, PanAmerican and CSU-Chico. I have practiced social work in urban and rural areas. Licensed Clinical Social Worker in California (LCS #11357), licensed in the other states. I understand social work from a wide geographical perspective. Experienced in mental health, and child welfare settings. I have taught social work practice, policy, ethics, and research to many social work students.
NASW Member since 1976. Volunteered for NASW throughout my career in West Virginia, California, Alabama, and Texas. Served several terms on the Board of Directors of California NASW – 2 terms Region D Director, 1- term VP Legislative and Political Action, and almost continuous service NASWCA Legislative and Political Action Committee. I do understand social welfare policy and the ethics that support it.
---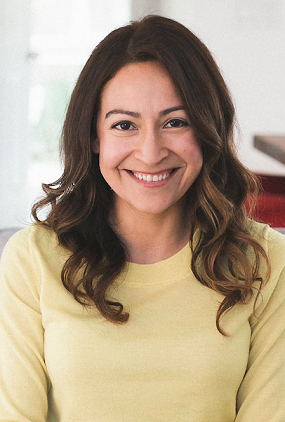 MARISSA ENRIQUEZ, LCSW
As a clinician and mentor I realized I needed to find a way to understand and play a role in the shaping and advocating for our profession's role in policy that affects those we serve, our work as professionals, and the communities we are responsible for lifting up.
It was a mentor who guided me in my undergraduate studies at UC Irvine that led me to study and later graduate from the University of Southern California with my master's in social work in 2007. I earned my license in 2011 and dived into clinical work with children, adults, and gained experience through non profits, medical offices, entrepreneurship work, and academia. I taught for 3.5 years at USC and aspired to take on a broader role of service to involve myself on larger issues of policy, ethics and understanding our National Organization and California Chapter. It is what led me to run for the position I currently hold as a Delegate Assembly member at Large and soon after participated with the NASW-USC Unit and Region I. It was also two years ago when I began to wet my feet in collectively writing an issue statement on gun violence with colleagues, and very recently participated in my first delegate assembly.
Yet, I feel there is more to learn and much more work to try and involve myself in, to greater understand the workings of our Chapter and National Organization. I have returned to direct clinical work and intend to grow my time and participation through volunteering in my home city of Long Beach and nearby counties to the north and south. This past year has been trying for our country and each other. I am hopeful our new year will bring more opportunities to collectively meet and connect, grow the chapter and if elected I will champion the ever more important work our profession has ahead of us to mend, bridge, and support the communities we serve.
---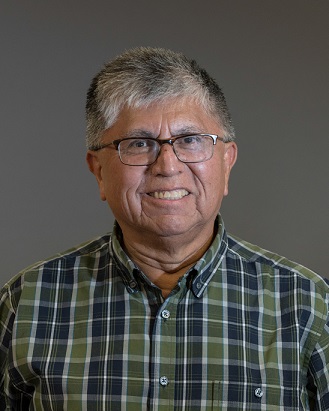 MIKE FOSTER, LCSW
I am proud to be a member of this vital profession. We have to step up even more to make our profession more visible in the public policy arena forefront. Social work casts a wide net with all size systems so our impact touches many lives including the most vulnerable and underserved. We also have an obligation to continuously evaluate and strengthen our Code of Ethics to meet the pressing needs of changing values and priorities that we face in our diverse communities. I am inspired and moved to contribute and actively participate as a potential member of Delegate Assembly. It would be my honor to serve in this role for NASW CA.
My forty plus years as a social worker has been challenging, stimulating, rewarding, and fulfilling. I've worked in the trenches of child welfare. I have helped to develop programs and been the Director of Community Services for an urban non-profit child welfare agency. I have served on the field faculty in social work education for over 25 years for two major universities. I have been a NASW member since 1975. My involvement includes being the Chair and Co-Chair of the Jane Addams Council of NASW CA, Chair of CNLI, a member of the Awards Committee and the Diversity Council. I am retired from CSULB School of Social Work yet remain active and engaged in my local NASW Region and serve as an adjunct lecturer at the USC Suzanne Dworak-Peck School of Social Work.
---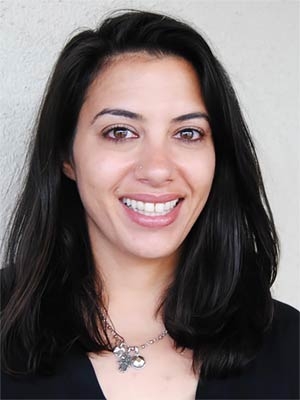 NIDA KHALIL
I've worked and volunteered with nonprofit organizations to benefit those needing assistance, the first time being an SAT tutor for underprivileged high school students during my undergraduate years, while also being active in the General Union for Palestinian Students. I have lived in a multi-generational assisted living facility, volunteering as a companion to the seniors living there. At the Refugee Women's Network, I helped put together English classes for the women and assisted in fundraising. I taught mosaic art to children of domestic violence at Camp Peace Atlanta through the Women's Resource Center to End Domestic Violence. For the past several years, I've worked as a Family Resource Coordinator at Oakland Unified School District's Bret Harte Middle School. I work towards bringing equity to the youth of Oakland's most vulnerable populations. Change for my community, whether visible or not, is what I try to work towards in all my initiatives. The City of Oakland even named me one of "Oakland's Local Heroes" in 2018. My diverse work and volunteer experience, have given me a broader view of the inherent dignity and worth of people, and the importance of human connections through uplifting and supporting the most disenfranchised. Most importantly, it has given me a passion to challenge social injustice and work towards a more equitable future for all. As a representative to the delegate assembly, I will apply the experience, education, and passion, working with the NASW to contribute to the growth and success of our profession on all levels.
---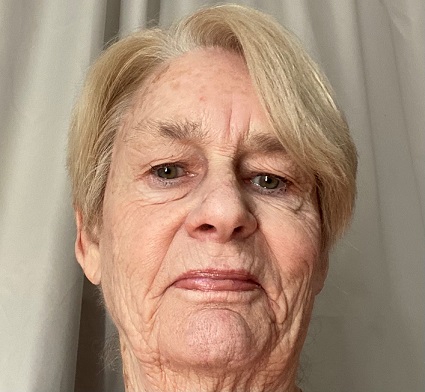 PEGGY POLINSKY, MSW, PHD
Hello Colleagues! I am a retired social work researcher and evaluator who joined NASW in 1982 and have served NASW-CA in many capacities over the years, including Board of Directors (VP Professional Standards), Ethics Committee, Legislative Committee, Image Council, and By-Laws Committee. I have also previously been a Delegate at Delegate Assembly, and thus feel especially capable of succeeding in this position.
My career as a social work researcher has spanned a few decades and during that time I have worked with numerous and varied professionals in conducting studies on quality of life, substance abuse, and family strengthening. During that time, I have been diligent in helping others understand my values and ethics as a social worker and how they influence my thinking, my behavior, and my study designs and interpretations. These same skills will be used in my efforts to represent NASW-CA at the Delegate Assembly in consideration of the important and real issues of social work.
Thank you for your interest in the NASW-CA elections and I appreciate your vote!
COMMITTEE ON NOMINATIONS AND LEADERSHIP IDENTIFICATION, CHAIR: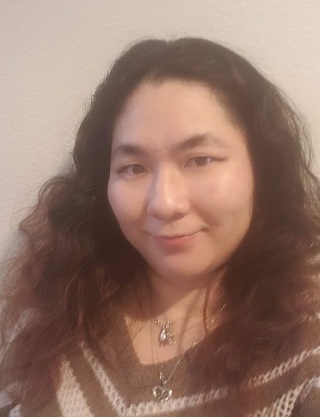 CHISATO HOTTA, LMFT, LPCC, DSW-C
I am interested in the position of Chair of Committee on Nominations and Leadership Identification because I believe strongly in the diverse voice of social workers and other mental health workers as a whole.
I graduated from UC Berkeley with a bachelors in sociology and went on to graduate from Pepperdine University with my masters in clinical psychology with an emphasis in marriage and family therapy. I have worked with children, families, couples, commercially sexually exploited children and others. After receiving my LMFT and LPCC, I wanted to get more experience in the macro sense. So, I enrolled in the DSW program at USC and am the co-chair for the DSW student association, treasurer of the NSW-USC and vice president for the USC Phi Alpha honors society. I believe in bringing people together and helping to create a stronger voice. Thank you.