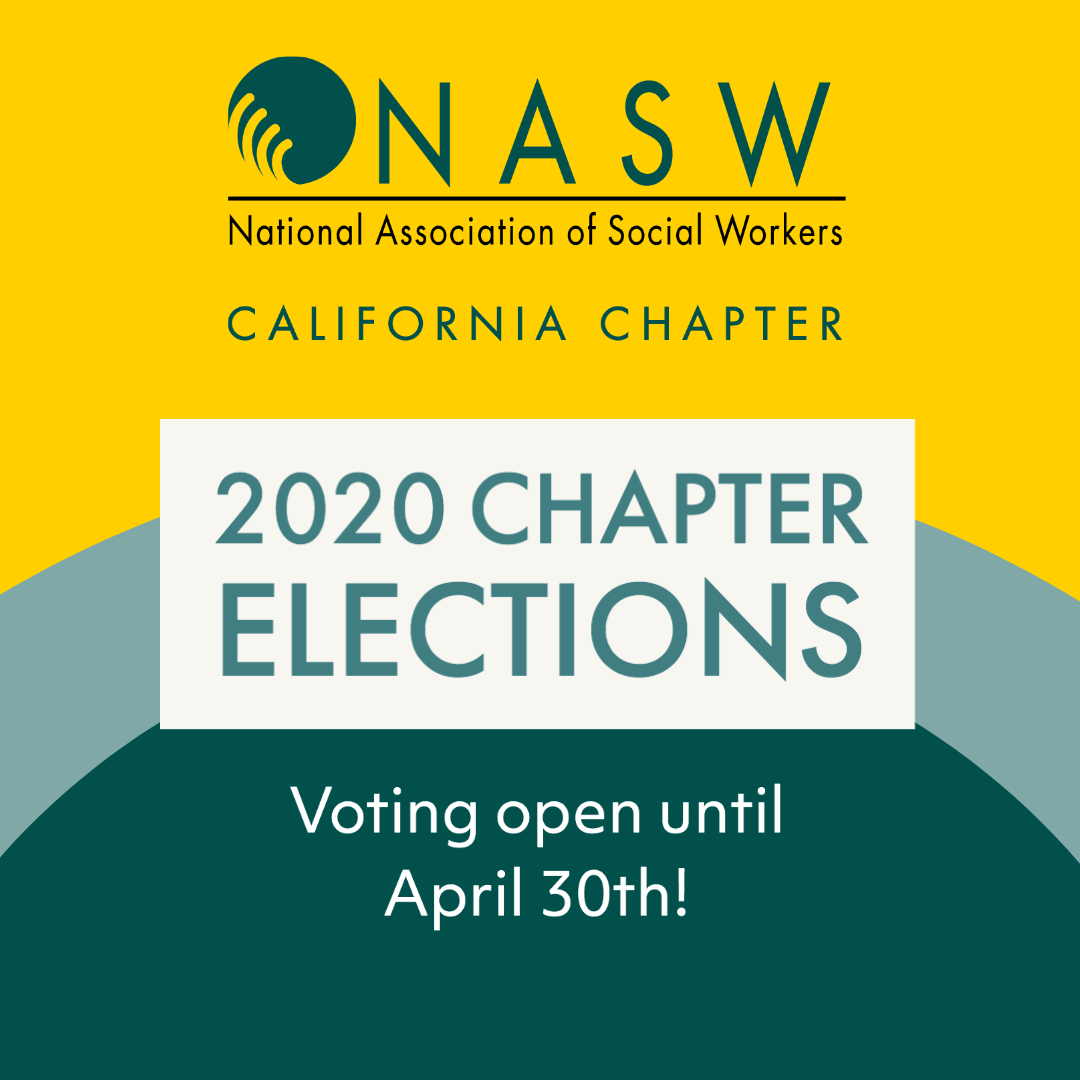 Social workers! It's that time of year again! During the month of April we'll be holding our annual Chapter elections! Polls will close on April 30th. Ballots will be personalized to your region and sent via email to all our members. If you haven't received a ballot, please email us at naswca@naswca.org!
CHAPTER PRESIDENT ELECT CANDIDATES
ESTELA ANDUJO, PHD, LCSW
As President Elect, I will work to promote the effectiveness and image of the social work profession and ensure that the NASW California Chapter's Strategic Plan is implemented. Finding our way through multicultural social justice challenges, maintaining an advocacy stance and overseeing the Chapter's mission and purpose are primary goals. These challenges require leadership directed at not only change but an integration of the profession's core values personally and professionally.
I am a Clinical Associate Professor at the University of Southern California Suzanne Dworak Peck School of Social Work, in Los Angeles. My clinical and teaching experiences span a decade of service to future social workers, children, youth and families. Additional experience in direct practice as a clinical social worker, clinical supervisor, program manager and clinical director. As a contract trainer I provide CE and in-service training's related to social work practice.
My past involvement with NASW has afforded me the opportunity of applying my direct practice and leadership skills with social workers throughout the state. Past positions I have held within NASW include: Treasurer, Regional Director, Chair of Membership and Organizational Services, Delegate Assembly, Diversity Council and Advisory Board member of the USC-NASW student organization.
It is a great honor to be considered as a candidate for the position of President Elect at this important socio-political period. I will lead by conviction and will serve in ways which are authentic and collaborative, bringing my background in strategic planning and organizational leadership to the NASW position of President Elect.
---
VICTOR MANALO, MSW, Ph.D.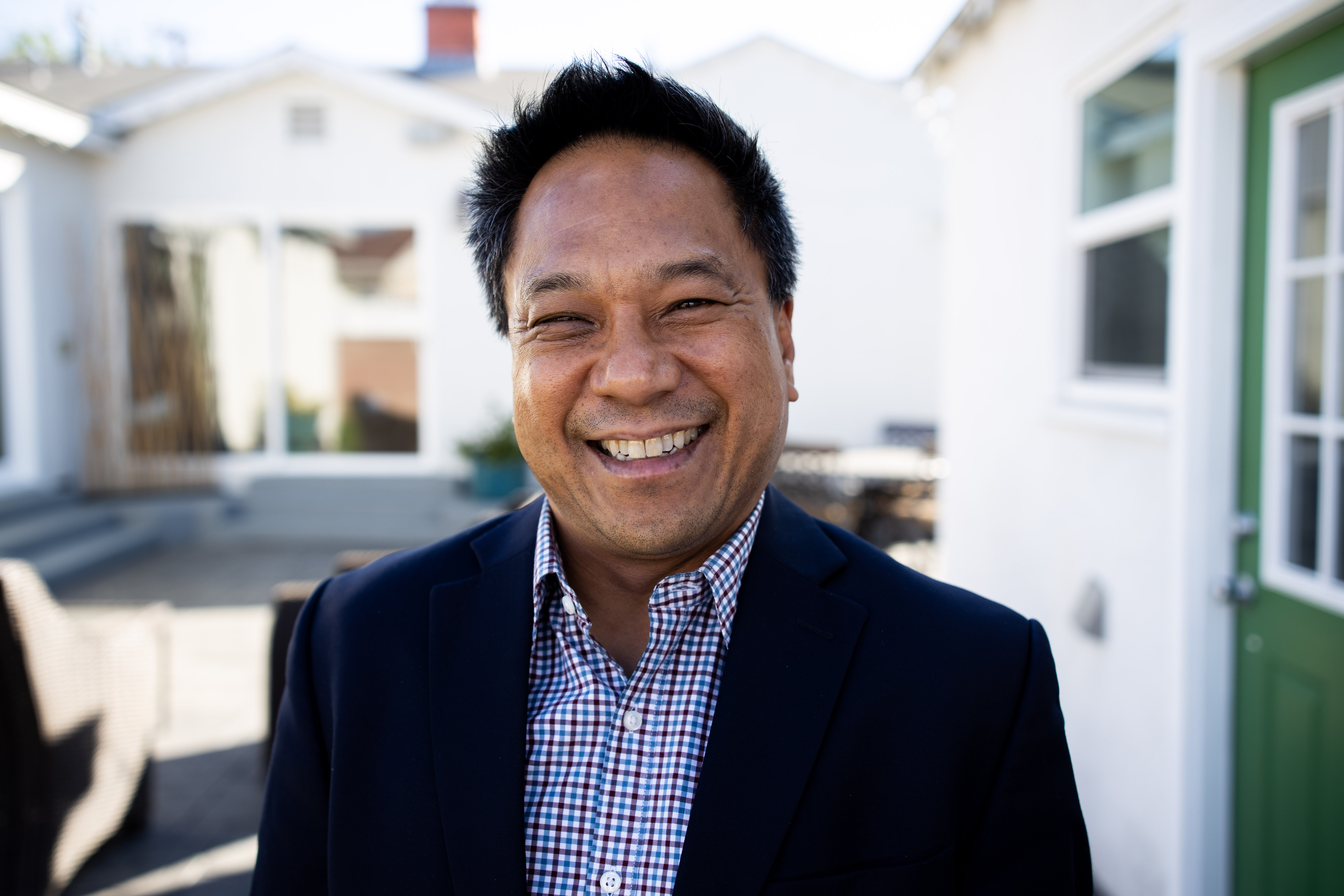 I am honored to have been selected to run for President Elect. I have been a proud member of NASW for over 25 years, and I am grateful for the opportunities I have had to serve my fellow social workers. I have served on the CalPACE and CNLI committees, and I was elected to the Delegate Assembly four times to represent the California Chapter. On the National level, I have served on PACE, the Delegate Assembly Task Force, and the HR Committee, and I was elected to Represent the California Chapter on the National Board of Directors. Because NASW has given so much to me, I have always answered the call to serve.
As President Elect, my primary objective is to do everything that I can to ensure that NASW grows and thrives into the future. To do this, NASW must provide support for the membership and advocate for our clients and our profession.
I am a strengths-based, relationship-oriented public servant and academic, who is committed to advancing the common good through cultivating, connecting, and convening people and resources. This is what I bring to the position of President Elect. For more detailed information about me and my professional social work activities, please go to www.VictorManalo.com.
I am endorsed by James Kelly, past President of the NASW California Chapter Board and the NASW National Board of Directors.
When the election balloting opens in April, I respectfully ask for your vote. Victor Manalo for President Elect. Thank you.
---
VICE PRESIDENT FOR LEGISLATIVE AND POLITICAL AFFAIRS CANDIDATE
JAYANTHI DANIEL, MSW
Since joining the NASW Board of Directors in 2016 as a student leader, I have long been devoted to the mission of the NASW California Chapter in advocating on behalf of social workers and our field. As a leader within the administration of Mayor Eric Garcetti of Los Angeles, I have experience with the impact of legislative advocacy on behalf of vulnerable populations, on workforces such as ours, and on behalf of micro- and macrosystems that need strong-minded and focused advocates familiar with bureaucracies.
I received my MSW in 2017 from UCLA. In every aspect of my life, I bring a strong sense of leadership and a propensity for clear communication, which are valued aspects to the social work experience. While at UCLA, I received a prestigious fellowship from the David Bohnett Foundation to work at the Mayor's Office of Los Angeles during my second year of school. I worked directly under the Mayor's chief of staff, an important placement for a social worker to understand the inner workings of local bureaucracy.
My work focus now is on homelessness – one of the greatest crises facing the state of California. In my current role as Member at Large (VP) of Legislative and Political Action, I'm proud to bring my deep experience with legislative activity regarding the intersection of homelessness and social work to the NASW-CA table. I am excited to continue to do this tremendously important work, on behalf of NASW and our incredible field of social workers in California.
---
VICE PRESIDENT FOR MEMBERSHIP AND ORGANIZATIONAL SERVICES CANDIDATE
CHRISTINA "TINA" PADDOCK, MSW, LCSW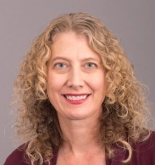 Over the past three years, I have served in the role as Vice President of Membership for NASW-CA. During my tenure, I have worked closely with Jolene Hui, Membership Director, and the Membership Committee to continue recruiting new members and engaging our current members. I led the development of a statewide membership survey, which was implemented during Lobby Days. Through this survey, we noticed that besides the many benefits that NASW offers social workers, connection with others in the field is one area that leads to new membership. During the past years, the Membership Committee has implemented several initiatives focused on connecting others in the profession. We have statewide in-person and virtual support groups, a mentorship program, and conduct monthly renewal calls. My continued goal for running for the Vice President of Membership is to support and increase the membership of the NASW-CA Chapter by continuing to work with our Membership Director, the Membership Committee, and the local units and councils throughout the state. Currently, I am a Clinical Associate Professor at the USC Suzanne Dworak-Peck School of Social Work, and I am invested in and enjoy educating future social workers about our profession. I have also personally experienced the power of membership through our on-campus NASW-Unit. I hope you reelect me for another term so I can continue growing and contributing to the role of Vice President of Membership for NASW-CA!
---
CHAPTER SECRETARY CANDIDATES
MARINA JOHNSON, LCSW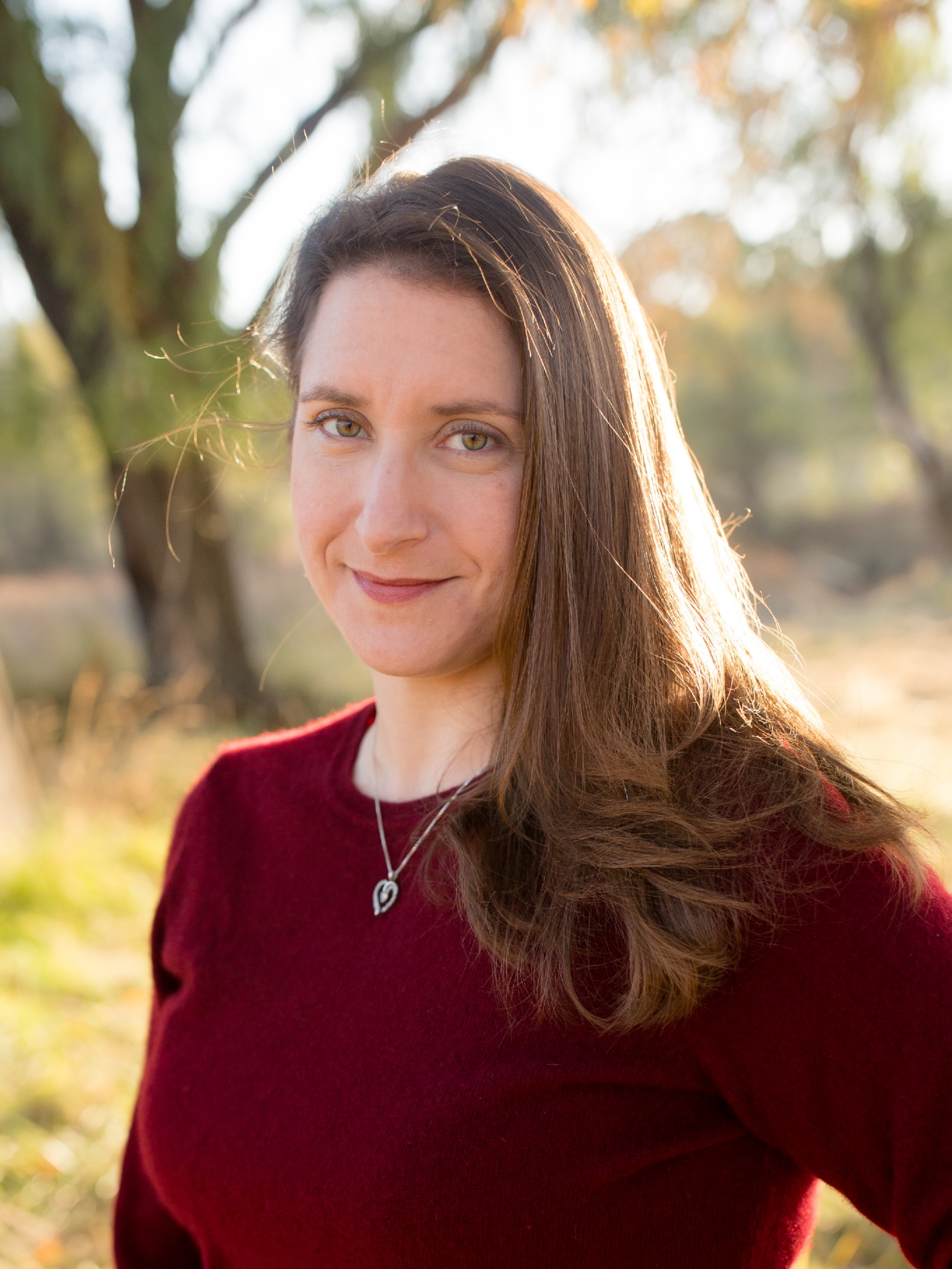 As the current Secretary of the NASW California Board of Directors, I have worked diligently to assure accurate detail of meeting minutes. My eclectic, goal directed, solution focused practice and professional approach requiring accurate and succinct documentation has provided a unique knowledge base to perform the extensive duties as Secretary. I continue to utilize my diverse experiences to advocate and support community engagement and endeavors, among varying generational and cultural populations. I have taken on multiple leadership roles; I previously served as Co-Chair and Treasurer of the NASW San Fernando Valley Unit, Team leader and currently Financial officer of a community 501c3 focused on community connections and emergency preparedness, Collaborated in the development of a community education and awareness event on suicide risk and prevention. I am currently a licensed clinical social worker in primary care at the Veterans Health Administration and a clinical supervisor to support the growth of future LCSWs.
---
CHRISTA TIPTON, MSW
I ask for your consideration and vote so that I may serve as Secretary for the chapter. I am currently Assistant Regional Director in Region F and highly involved statewide. I have been in leadership roles every year and have attended almost all board meetings, conferences, and Lobby Days. Servant leadership is part of my identity, as is our social work profession. As Co-Chair of the Technology Council, I am passionate about bringing our social work ethics to companies, agencies and organizations. I will continue to be engaged in that work as a board member and support the skilled volunteers that make up our NASW leadership.
As Secretary, I will keep a proper recording of our proceedings as well as vote for the benefit of our members. I enjoy the role of Secretary and have served in this role on many local and statewide boards and committees. It is a position that uses my strengths, as I am detail oriented and able to summarize complex conversations. I structure the minutes to be easily read, with calls to action and decisions clearly marked.
As a social worker at Adult Protective Services, I work daily with vulnerable individuals and families. NASW engagement and policy work provide balance and am grateful for my friends and colleagues here. I have an MSW from CSU Long Beach and a BA in Psychology and Social Behavior from UC Irvine. I enjoy camping with my husband and dog whenever we have the opportunity.
I hope you will select me for the role of Secretary for the following term.
---
DIRECTOR, REGION C CANDIDATE
Queen Adu-Poku, MSW, LCSW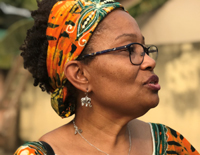 Hello Fellow Social Workers of Region C! My name is Queen Adu-Poku, MSW, LCSW. I am a trained Social Worker for the past 24 years. I am a proud graduate of San Francisco State University. I grew up in the San Francisco Bay Area and lived my life around the San Francisco Department of Social Services since the 1970's watching my mother provide her public service at the Department. I in turn worked as an Eligibility Worker then a Child Welfare Worker in San Francisco. Yes, the names of the Department and work titles have changed but the heart of the work is the same.
I currently run a small Practice Practice serving my community of Antioch, California. I am deeply committed to the welfare of the disenfranchised as well as all people who are in need. This is inclusive of everyone because at some point in time we all are in need of support, care, and service. In times like these, we need committed Social Workers to have all hands on deck. Social Workers are vital to keeping our society moving. We fit into so many crucial areas of life in our complex world.
From the grassroots to politics, Social Workers are the heart of these arenas. I believe Social Workers are needed now more than ever due to the unforeseen circumstances of our world. We are amazing professionals with unique skills and training that is unparalleled. We need each other to uplift one another in order to better serve in our vastly diversified workplaces and communities. Please support me to lead in this effort.
---
DIRECTOR, REGION E CANDIDATE
JENEE PEEVY, MSW, PPSC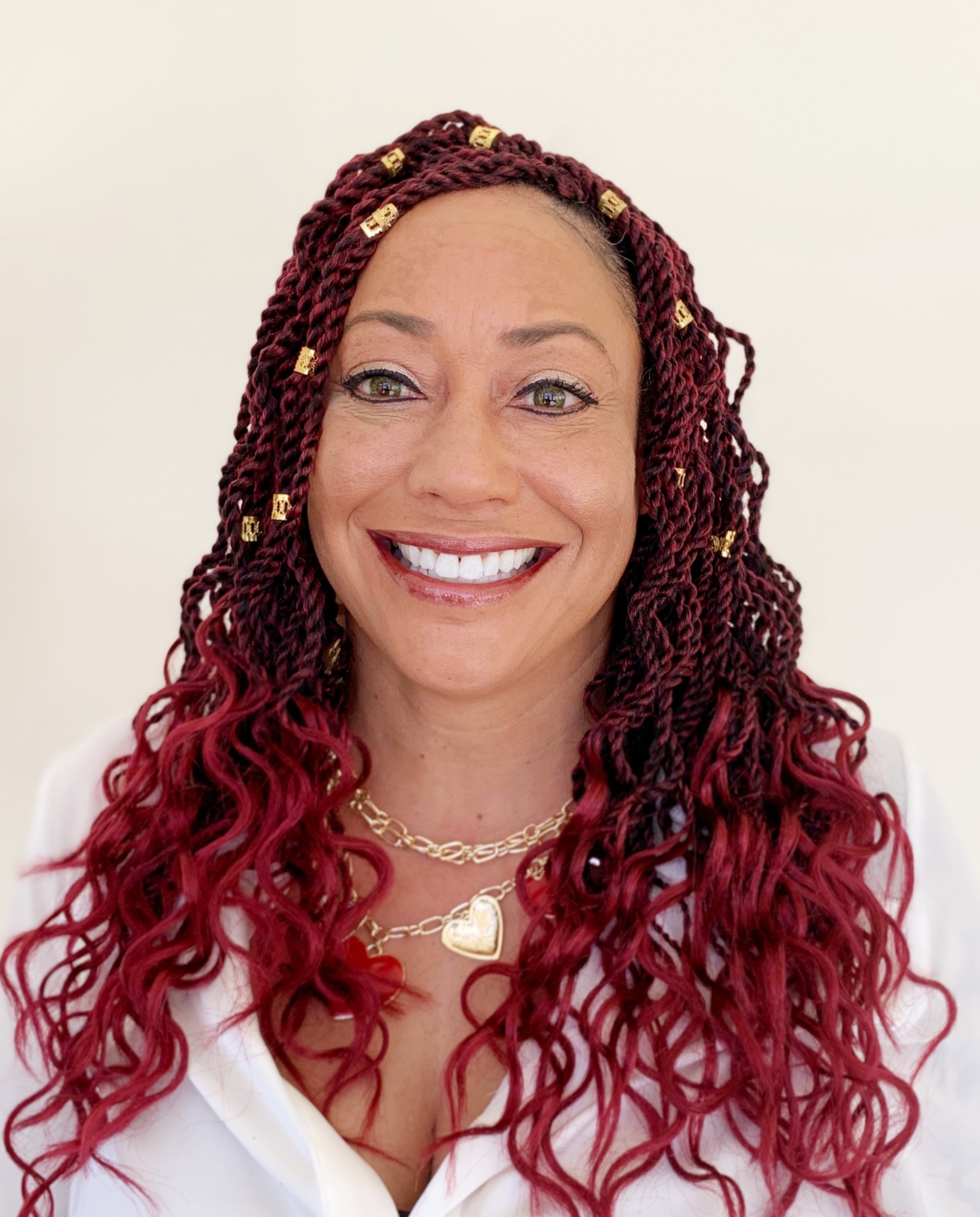 I am interested in the position of Regional Director-Region E because I am committed to the social work profession and the advocacy NASW as an organization has committed to and supported for several years. As an administrative school social worker, I believe that the social work profession, ethnic and core values are beneficial to the many people we serve in all social work professions. I have served on several boards over the past 15 years in many different capacities; community, educational, and non-profit. In 2017, I became the San Diego Regional Coordinator for the California Association of School Social Workers (CASSW). For the past three years I was committed to being involved and providing support and activities for school social workers. Last year, I served as the assembly Delegate for the CASSW and attended the School Social Work Association of America (SSWAA); the national organization. Currently I also serve as the San Diego Representative for the California Association of Supervisors of Child Welfare and Attendance (CASCWA).
For the past 14 years, I have been employed for the San Diego County Office of Education (SDCOE); the past 3 years the manager of social work services. SDCOE supports 42 school districts in San Diego County and has their own alternative education program JCCS; where they provide education to the most vulnerable students. In my current role I provide leadership, support, and technical assistance to school districts and other programs; in professional development, social work services, and attendance. For 13 years, I have been a field instructor/supervisor for social work students obtaining their BSW, MSW and PPS. Advocating and providing placement opportunities for those aspiring to become professional social workers in agencies or schools. Currently, I have 9 partnering universities that I have established MOU's or clinical agreements in order to support the future generation of social workers. While at the SDCOE, I have worked in JCCS the alternative program serving students and families and providing resources and support to homeless, foster youth, expelled, incarcerated, sex-trafficked, and teenage parents.
In 1996, I obtained my BS in Criminal Justice Administration with a minor in Juvenile Delinquency. My intention was to work with at-risk youth in the probation system. I started interning in Juvenile Hall with girls and started co-facilitating groups for social worker. One day I was asked "have you thought about going into social work"; my answer 'no" didn't really know what one was. I applied to the graduate program and was accepted. In 1999, I received my MSW with a concentration Administration: Children, Youth and Families with a minor in sociology from San Diego State University (SDSU). While at SDSU in my graduate program I became very involved; co-founder and vice president of the Black Student Caucus for Social Workers, lead a mentoring program and became president of the Black Social Workers Community Organization. In 2015, I went back to SDSU and obtained by Pupil Personnel Services Credential (PPSC) with a specialization in Child Welfare and Attendance.
One of my strengths is networking and collaborating with individuals and organizations. I enjoy new experiences and meeting new people in the profession that I can grow and learn from. I see this as an experience to advocate for the role of social workers nationally. If I am to be become the NASW Regional Director-for Region E, I will learn from those that have been in the position and provide equity in voice to best serve and advocate for those in need. I would be honored to be part of an organization with years of history and making a difference for the profession of social workers in all capacity. I am a team player and welcome the opportunity to advocate and provide equity for all.
---
MOLLY ZIVE, LCSW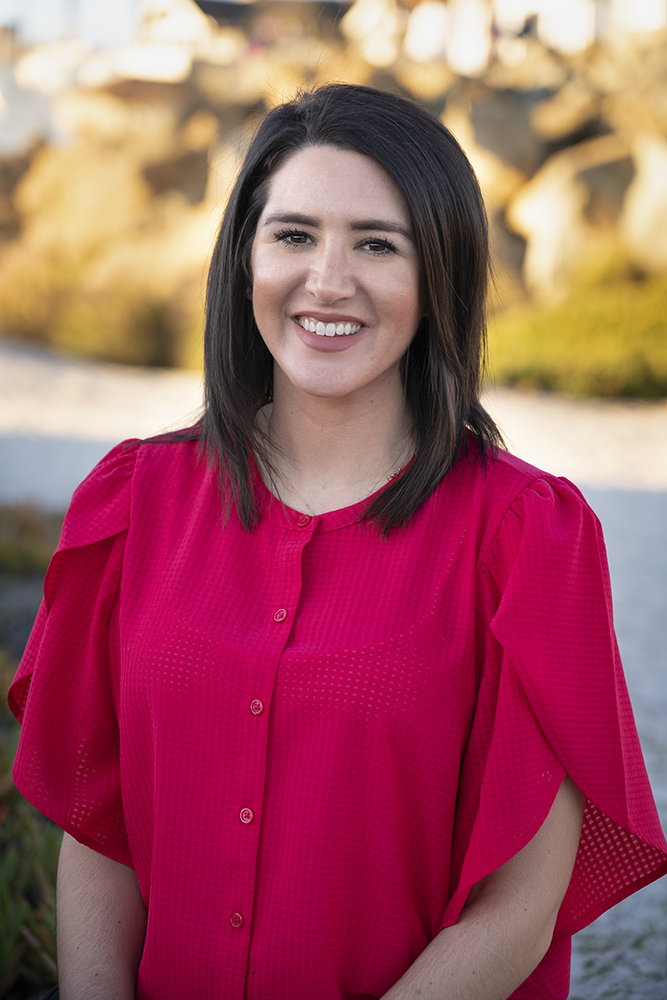 The NASW has always been a supportive resource for me throughout my social work career. When beginning my journey in grad school I sought camaraderie in the association that depicted our values as social workers when first gaining experiencing and entering the industry. The NASW has always been really great to me. I've held several leadership positions over the years I've been a member (Assistant Region E director and on the delegate assembly). I am honored to have been nominated to represent San Diego county. I was born and raised in San Diego and find the community to be so rich, diverse and interesting. I love learning from others, experiencing new cultures and providing support to the community. I appreciate all the creativity, empathy and compassion this field draws from such wonderful, dedicated individuals. I would make an excellent candidate for the director position because I'm energetic, passionate, empathetic and loyal to the social work ethics & values. I look forward to being more involved in a leadership role and creating activities for our region to participate in.
---
DIRECTOR, REGION G CANDIDATE
EVELYN LARIOS, MSW, PPSC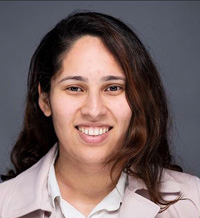 My name is Evelyn Larios and I am a proud resident and school social worker in Region G (Santa Barbara/ Ventura/ North LA). I have over 10 year of experience using a blend of interventions to support individuals, families, and communities in various micro, mezzo, and macro settings. Currently, I am a Restorative Justice Coordinator at public high school (Vaughn International Studies Academy) where my focus is on supporting the schools discipline, climate, and culture. I am also a certified trainer in Restorative Practice with the International Institute of Restorative Practices.
I am applying to the Regional Director position because I am intentional about using the skills that I have gained from being a Researcher, Community Organizer, K-12 Educator and now Social Worker to create intentional spaces and activities that build the capacity of Region G social workers and their needs.
I understand that Region G is quite a large area geographically however, I plan to use the relationships and networks I am connected with to ensure that activities, trainings, workshops, and events are taking place within different locations of Region G.
---
REGION I DIRECTOR CANDIDATES
MARIO ESPITIA, MSW, LCSW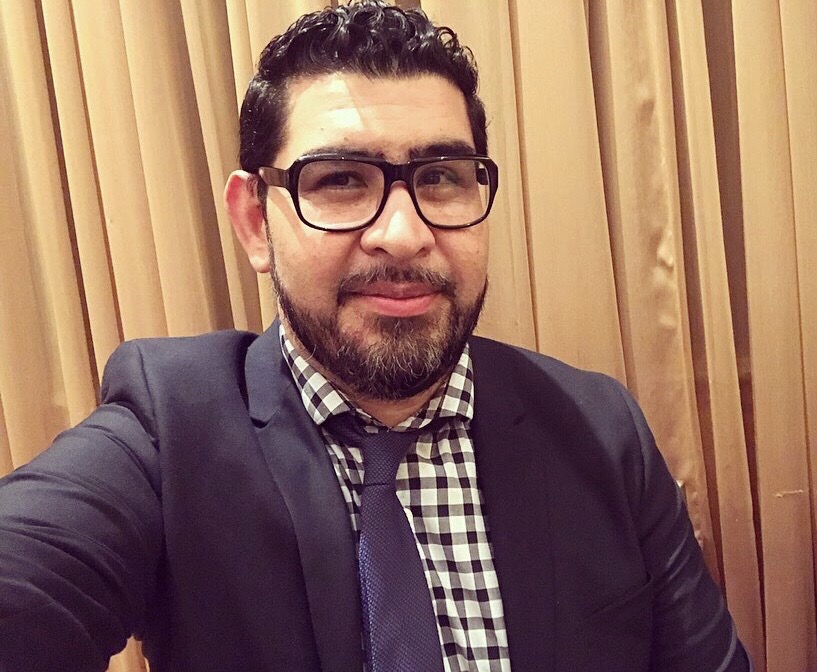 I am currently a palliative care social worker for Kaiser Permanente in Bellflower, CA. I work with an interdisciplinary team of doctors and nurses to provide medical and psychosocial care to patients suffering from serious medical conditions. In addition to providing community resources and educating on behavioral health topics, I facilitate advance care planning conversations and guide our patients in making informed decisions about their end-of-life care. I have a BSW from Cal State Los Angeles ('03) and an MSW from Cal State Long Beach ('07). I am currently a Doctor of Social Work candidate at the USC Suzanne Dworak-Peck School of Social Work where I am focusing on Closing the Health Gap and tackling the health disparities faced by the LGBT older adult population. During the past two years, I have had the honor and joy of serving as Assistant Region I Director. Together with the current Region I Director and Steering Committee, we have successfully provided continuing education workshops that educate and inform us on micro- and macro-level topics. Through our partnership with Cal State LA's MSW Student Organization, we have provided a space for social work students and professionals to gather for conversation, networking, and mentorship.
I am interested in being your next Region I Director. I look forward to collaborating with the Steering Committee to continue to promote professional development by providing workshops that appeal and tend to the needs of our members. I hope to spread awareness of the Grand Challenges of Social Work, as well as create and foster opportunities for engagement in social justice and advocacy efforts.
---
BRITTANY WOODS, MSW, PPSC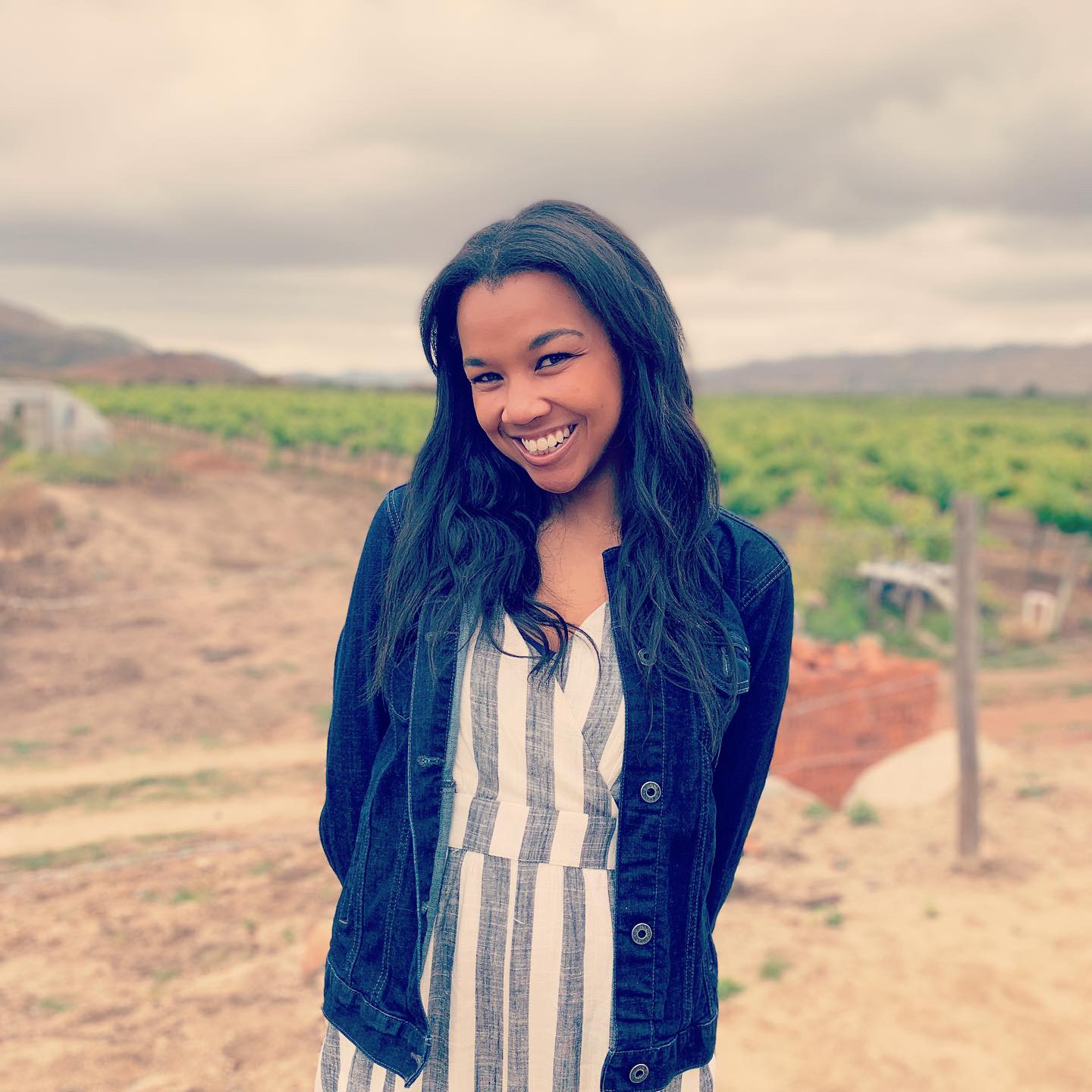 As a young undergraduate student applying to graduate programs, I was unsure exactly of what I wanted to do as a career, but I knew that I had a passion for advocacy and social justice. Furthermore, I ended up pursuing a Master's Degree in Social Work at the UCLA Luskin School of Public Affairs from 2015-2017. During my time at UCLA, I was heavily involved in the NASW student caucus, and lead a group of 50 MSW students to the 2017 California NASW Lobby Days. Through my involvement with NASW at UCLA, I had the opportunity to assist with planning region wide NASW events, organize fundraisers for the NASW student chapter, in addition to organizing educational events ranging from the licensure process to working with clients with disabilities. I love NASW for not only it's focus on professional growth and continuing education, but its commitment to consistently advocating for the various populations that social workers serve.
If elected to the Region I position, I plan to use my role with NASW in order to create various spaces for social work professionals and students to network and fellowship with one another, while also utilizes the connections being made in order to create community partnerships and opportunities. As a Pupil Services & Attendance Counselor for Los Angeles Unified School District, not only do I believe in showing up for my students every day, and if selected to serve as Region I Director, I plan to always show up for our community.
---
COMMITTEE ON NOMINATIONS AND LEADERSHIP IDENTIFICATION (CNLI) REGION B REPRESENTATIVE CANDIDATE
KAO C. SAECHAO, LCSW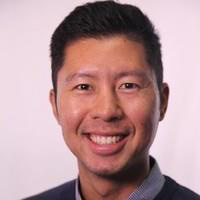 Kao C. Saechao, LCSW, is the Specialty Mental Health Division Director at Asian Health Services in Oakland, California. Kao received his BA in Social Welfare with a double minor in Education and Ethnic Studies from University of California, Berkeley. Upon graduation, Kao worked with severely emotionally disturbed youth and was determined to further his education and career to better serve the community. Kao completed his MSW from San Jose State University focusing on mental health and received the distinguished SJSU MSW Field Internship Award and the Mental Health Stipend.
His professional career began at Asian Americans for Community Involvement (AACI) in San Jose, California, as a Children and Youth Counselor. He completed licensure and was promoted to Senior Manager. After serving 8 years at AACI, Kao joined Asian Health Services as the Division Director overseeing the Specialty Mental Health program. Kao is affiliated with San Jose State University as a field instructor and an API Social Work Council. With over 10 years of experiences working in the nonprofit industry, Kao continues to be passionate about serving our communities, developing social work leaders, and advocating for the profession.
I promise to work diligently on behalf of NASW-CA and The Committee on Nominations and Leadership Identification (CNLI), the association members, and the social work profession, if elected. I plan to utilize my leadership, practice, and academic experience and skills in service of the membership, profession, and association. I believe in our profession and what we do; I am committed to working smart and hard on our behalf. If you vote for Kao C. Saechao, do know that you are voting for a person who is passionate about fostering and identifying leaders in the social work pipeline.
Thank you for your consideration and I appreciate your vote.
---
COMMITTEE ON NOMINATIONS AND LEADERSHIP IDENTIFICATION (CNLI) REGION D REPRESENTATIVE CANDIDATES
TRACY HARRISON, MSW, LCSW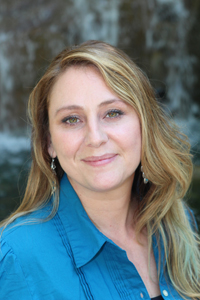 It has been an honor to volunteer with the Region D and NASW-CA for the last 10 years. When the CNLI reached out to gauge my interest in this position, it just seemed like a natural fit. I started in 2009 as Assistant Regional Director for three years, then continued as a Regional Director for the next 7 years. It had been my role to network and familiarize myself with the volunteers in each unit within our Region. The CNLI would benefit from that strength and, for me, it would also provide the opportunity to stay connected to the amazing people I have worked with throughout Region D.
---
DONNA JENSEN, Ph.D., MSW
No statement submitted.
---
COMMITTEE ON NOMINATIONS AND LEADERSHIP IDENTIFICATION (CNLI) REGION E &F REPRESENTATIVE CANDIDATE
EDGARD VILLA, MSW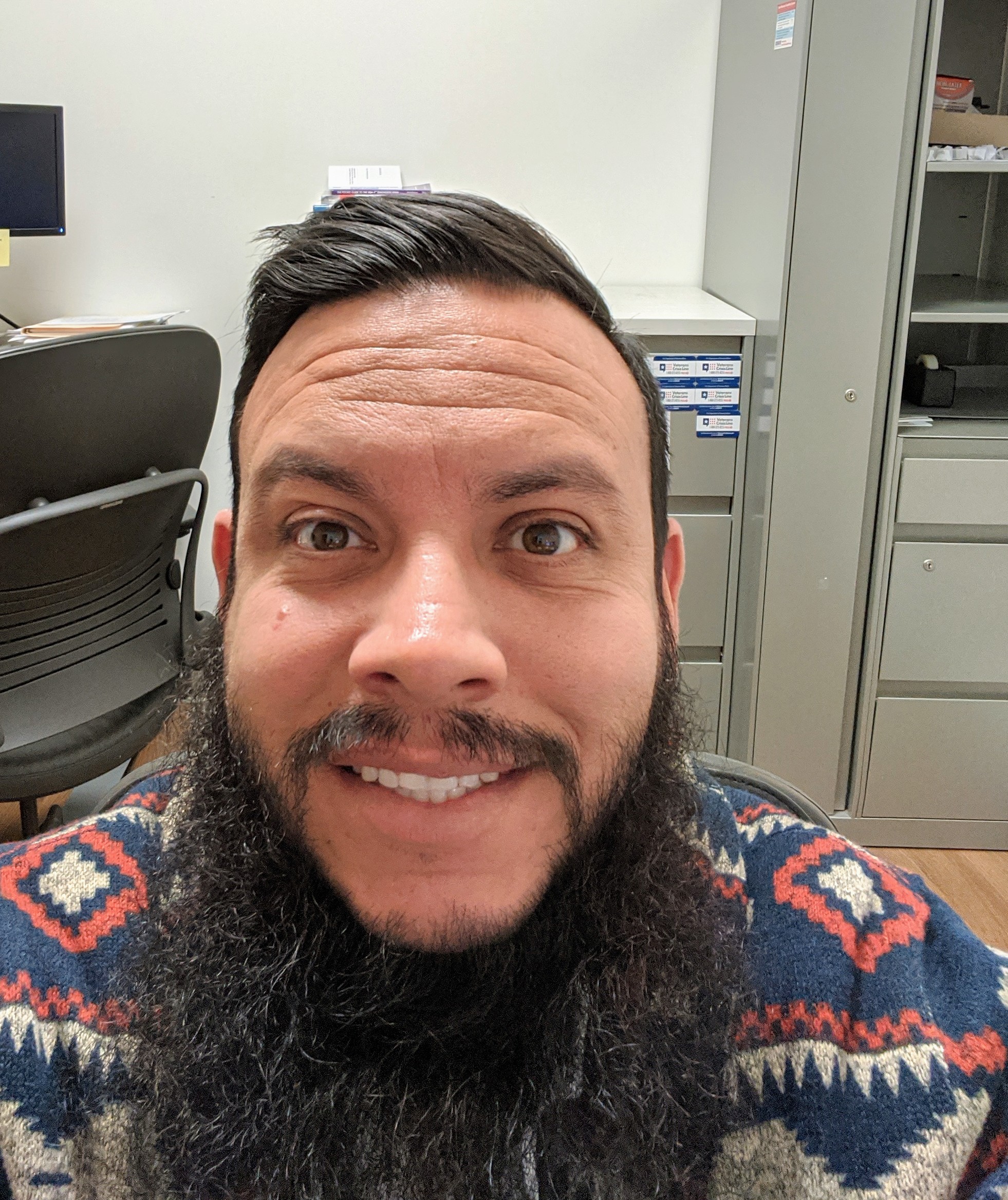 Social Workers,
Please consider me to represent Region F For the Committee of Nominations and Leadership Identification. I recognize what a great privilege it would be to identify and nominate exceptional Social Workers who represent the values and ethics we hold true. Having served in other leadership positions, whether in combat or battling injustice I have learned to recognize leadership in others. I ask that you trust me to recognize Social Workers who actively promote social justice, human dignity, overcome barriers, and serve the needs of our most vulnerable. Consider what a difference we can make by placing our most passionate and qualified into key positions where their voices can be heard, their actions be seen, and their impacts be measured.
Best regards,
Edgard Villa, MSW
---
COMMITTEE ON NOMINATIONS AND LEADERSHIP IDENTIFICATION (CNLI) REGIONS G, H & I REPRESENTATIVE CANDIDATES
ELSA GARCIA-SANDA, LCSW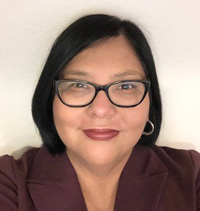 I am interested in serving on the Committee on Nominations and Leadership Identification as the CNLI Regions G, H, and I representative because I feel it is essential for our organization to be guided by social work leaders who are most qualified to enhance the social work profession.
I received my MSW from UCLA in 1996 and have over twenty years of professional social work experience in the fields of community mental health and K-12 education. My professional training includes a strong foundation in both clinical and administrative social work but a cornerstone of my career has also focused around training and teaching current and future social workers. As an active field instructor, I have provided hands-on training in the field of social work and developed and coordinated student internship programs for the Los Angeles Unified School District (LAUSD) and the Los Angeles County Office of Education (LACOE). Additionally, as an Adjunct Assistant Professor for the Suzanne Dworak-Peck School of Social Work, I currently teach graduate students about clinical techniques, evidence-based practices, and present curriculum upholding our social work code of ethics and highest standards of care. I also provide clinical supervision for staff pursuing clinical licensure and have previously led organizational efforts to ensure professional development opportunities for social work colleagues to work on their continuing education. Professional affiliations in addition to NASW include membership in the School Social Work Association of America (SSWAA), the California School Social Work Association (CASSW), and Association of Pupil Services Attendance Counselors (APSAC).
---
ALICIA GAROUPA, MSW, LCSW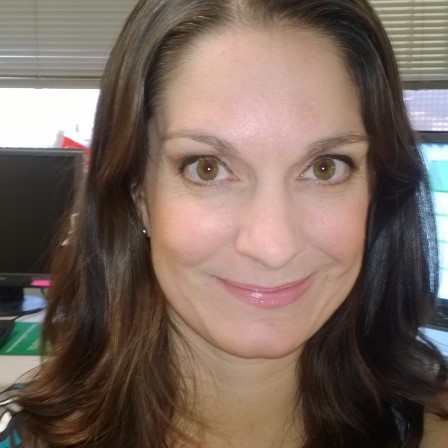 Dear Colleague,
I am honored to be considered for this position. I genuinely believe that social work is more than a profession. Regardless of how or where we serve, we make a difference in systems, organizations, and the lives of people. I have served as a social worker, in a variety of capacities, for about 20 years now. In each role, I rely on our social work training and ethics to inform decisions and engage with partners and stakeholders. I believe that the power of social work lies in our fundamental belief in the dignity and worth of all people, and the skills that we bring to empower and support individual and systems change. I cannot think of an organization that would not benefit from our expertise as social workers.
I received my undergraduate degree in Psychology from California State University, Fresno in 1997 and my Master of Social Welfare (MSW) degree from University of California, Los Angeles in 2000. My first post-MSW professional experience was with the Los Angeles County Department of Children and Family Services (DCFS), where I served as a Children's Social Worker and later, as an Emergency Response Investigator. In these roles, I experienced the profound strength and resilience of children and families. I also witnessed firsthand extraordinary injustices, historical trauma, and the profound effects of racism, poverty, and adverse childhood experiences on the well-being of those I sought to serve. I was young and admittedly inexperienced, but I knew then, as I know now, that our individual and collective well-being, health, and healing are built upon a foundation of basic needs being met, physical and psychological safety, trust, connection, and recognition of our shared humanity.
I believe that our public schools are a powerful place to serve and support children and families and to impact social change. I joined Los Angeles Unified School District (LAUSD) as a Pupil Services and Attendance (PSA) Counselor in 2001. Serving as a school social worker in Los Angeles for the past 19 years has been extremely rewarding and instructive. I have gained tremendous experience serving in schools and offices throughout our district and have served as an administrator with LAUSD's Student Health and Human Services (SHHS) division since 2013. My experience includes providing direct child welfare and attendance services, supporting and strengthening partnerships, developing programs and policy, and managing personnel and budgets. As I write this, I am working with colleagues to develop a plan to support our students, families, staff, and stakeholders in the midst of a district shutdown in response to the COVID-19 pandemic.
It is an honor and privilege to serve as a social worker, and to bear witness to strength, resilience, and healing, often in the face of tremendous pain, crisis, and injustice. This is my first experience running for an office with NASW. If selected, please know that I will apply my direct service experience, as well as my passion and commitment as an advocate for children, youth, families, and our profession in this new role.
Thank you for your consideration.
Sincerely,
Alicia
---
STUDENT DIRECTOR MSW CANDIDATES
JOSEPH BURTON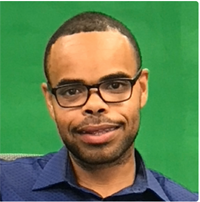 I am interested in this position because I care about the standards of our profession while being a voice for those who are often unheard. I embody the values of social work, which I believe are the key factors that foster the betterment of lives. My diverse personal and work experience make me a strong candidate for this position. In 2015, I helped implement innovative strategies to increase retention and graduation rates of participants enrolled in Palomar College' Foster Youth Retention Success Transition Program (FYRST). In 2016, I founded a health and wellness program called the Hearts for Sight Foundation to address the unique challenges of people with visual impairments. As the Founder and President of Hearts for Sight, I am responsible for directing operations, co-creating and implementing the organization's vision and mission, cultivating donors, stewards, volunteers and community partners and developing and monitoring program outcomes. I have experience in case management working with men experiencing homelessness. In 2019, I was admitted into University of California, Los Angeles' Master of Social Welfare program. As an MSW student with a concentration in Social and Economic Justice, I am invested in breaking down the barriers that prevent people who are socially and economically disadvantaged from achieving upward mobility. Given my experience and sense of purpose, I hope you will select me so that I can further contribute to the improvement of our profession and society at large. Thank you.
---
VESTA BELL
No statement submitted
---
STUDENT DIRECTOR BSW CANDIDATES
DESTINY SANTANA
No statement submitted
---
PEIEN YU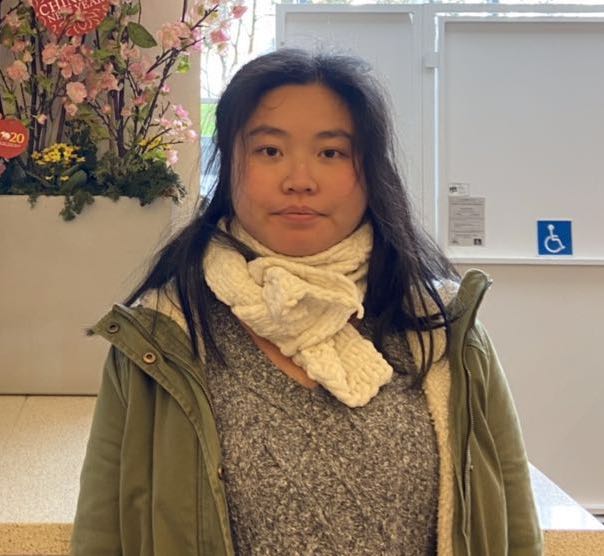 I am running for the position of Student Board Director from San Francisco State University. I want to deliver important information to students at universities majoring in social work through the position because NASW is powerful enough to reach a large amount of potential social workers. The position looks like what a journalist supposes to do but it is the "channel" only for potential social workers. Also, the position could be a bridge to connect each school in California whether the college provides the BSW or not. I think having communication with colleges in the state is supporting the quality of students' life because some of the current resources might not deliver enough announcements. For example, minimum wage is increasing each year, NASW has nine regions to take responsibility in each specific region so the students have the route to ask about the specific questions in the region since the increased percentages of minimum wage are different in each region.
I am currently in the BSW program and I am studying about how to be a social worker little by little each semester. I hope the committees can grant me the chance to study more about how to be a social worker because NASW can expand my horizons when I am still exploring the social work area. I was a participant in the NASW conference in 2019 and I have joined the course for Leadership for Social Services. I realized I only have a few experience in social service. Participants in the leadership course with me are all supervisors which made a big difference between the participants and myself because they have rich management experience whether on clients or colleagues. The experience that the participants have make me realized I have to learn more about what a leader should look like, what attitude should a leader has on clients and colleagues. I have volunteered for the NASW conference of 2019 and worked as a check-in person in the courses. I realized I need to be responsible to participants because the decision for them to get the CEU credit is on me so I didn't leave for a minute and confirmed everyone was checked-in with me. Although the little volunteer experience was just a small opportunity of leadership, it motivated me to learn more leadership skills. I hope I could be elected to the position of Student Board Director to gain the experience in a social work career.
DELEGATE ASSEMBLY STUDENT REPRESENTATIVE CANDIDATE
JANETTE MORROW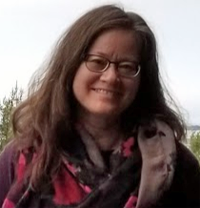 My name is Janette Morrow and I am a distance learning BASW student at Humboldt State University (class of 2021). For the past 14 years, I have worked for a Unitarian Universalist congregation in the role of administrator. During that time I came to understand a calling to help people more directly while at the same time coming to terms with the privilege and power that have deep roots in the lives of all people. My academic and professional goals are to work with the aging population. I am currently working as a volunteer at a local assisted living facility in Petaluma and my planned internship next year is at a senior advocacy agency in Sonoma County. I also participated in a family council at the skilled nursing facility that my father was living prior to his death last year, advocating for the patients there. I am interested in the Student Delegate position because I believe in the work the NASW does and want to support that work in a meaningful way