The Birdwoman Scholarship is a monetary grant awarded to Native American/Native Alaskan master's or bachelor's social work degree candidates in California. Birdwoman Scholarship recipients in the past have worked or volunteered in both public and nonprofit agency settings.
Today we'd like to highlight the last of our winners for the 2019-2020 school year.
Corina Tsinnajinnie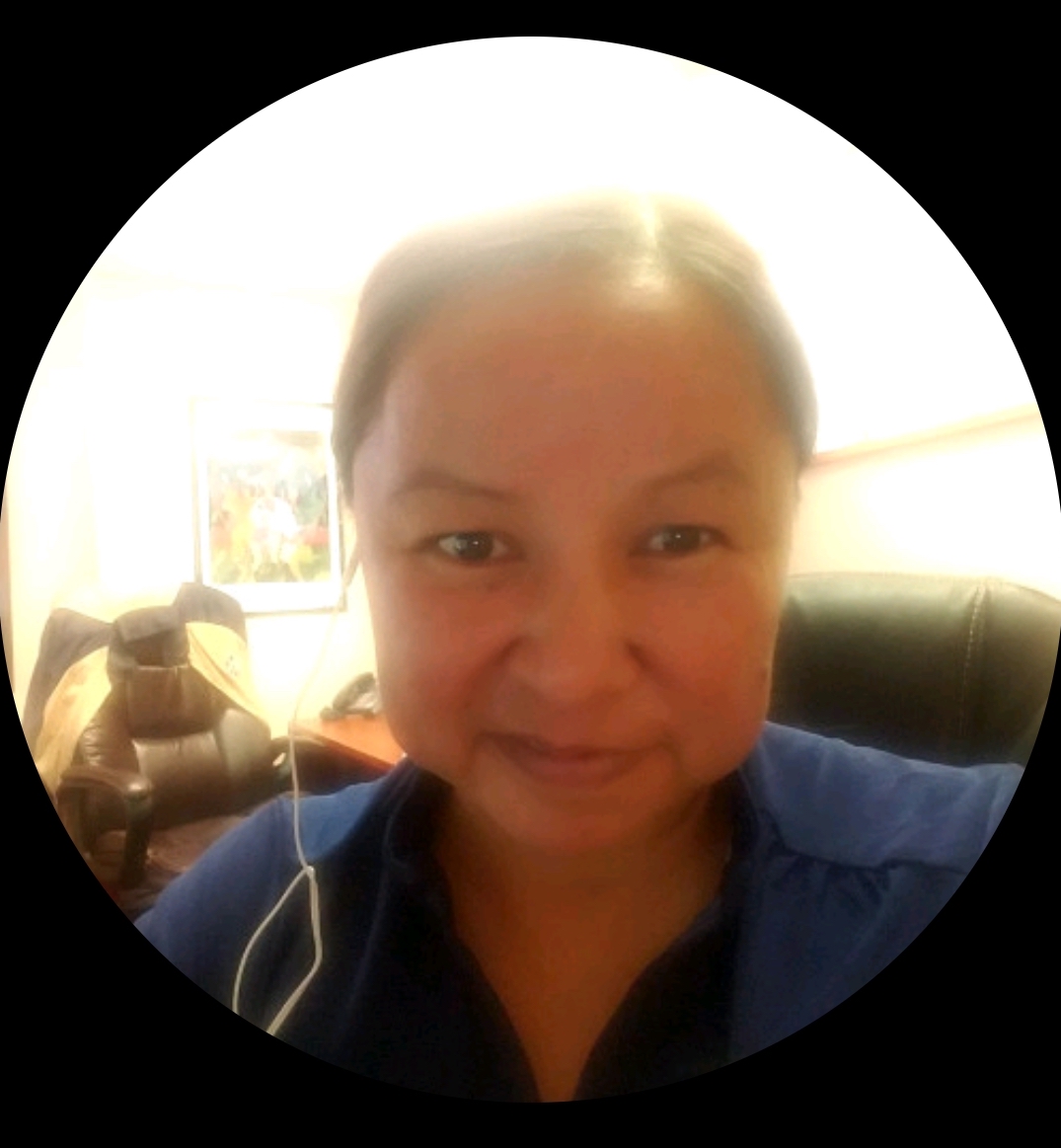 I will start by introducing myself in a traditional Navajo/Apache, Ipai way. HOWKA, My name is Corina Tsinnajinnie, I am born for Naakii dine'e' (Mexican) maternal clan and for my paternal clan, the Behai' (Jicarilla Apache). As an infant, I was abandoned by my birth mother in a pasture where a Navajo gentleman heard my cries and brought me to a clinic where I was taken home by a grandmother who would shape my life. I was adopted and raised by Ta'chiinii (Red Running into the Water) my grandma's clan and my grandfather's clan Tsinnajinnie (Black Streak in the Woods). I identify more with my adopted grandmother's clan. My story is vast with many turns, and it is the love for culture and spiritual practice shared with me that has brought me to social work with a passion to help Native children and families.
For the past year I have been a Recovery Advocate in El Cajon, California. At a drug court program for women and men that are court-ordered to attend an intensive outpatient treatment.
I have been exposed to the needs of very vulnerable people who have inherited intergenerational trauma from centuries of oppression. Born from a Navajo/Jicarilla Apache family plagued by sexual abuse, domestic violence, suicide, substance abuse. I was raised on the Navajo reservation by a traditional Navajo grandmother fluent in her language who raised her own children, I am acutely aware of needs in these vulnerable communities. I am actively involved in counseling survivors of domestic violence, and facilitating women's drug and alcohol clinical processing groups. I am engaged in promoting healthy family dynamics among the community members, facilitating Talking Circles and providing presentations on domestic violence, human trafficking, and sexual assault. I have been a social activist for a long time. This launched my political activism that continues to this day on issues from increasing awareness of missing and murdered indigenous women, preventing mining and oil exploration on Native lands, the obstruction of Native American voting rights in North Dakota, The Opioid epidemic on the California Indian reservations. I completed the Alcohol and Other Drug Studies certificate program at San Diego City College in 2019.
Seven years ago, I began training to become a sweat lodge leader in the Sundance tradition. Presently, reside on the land of the Viejas Band of Kumeyaay Nation and serve as the community women's spiritual leader of ceremony. Over the years, I have grown more sensitive to cultural and ethnic diversity issues and the challenge to end discrimination, oppression, poverty, and other forms of social injustice on the reservations. I have worked with Ute Mountian, Southern Ute, Mescalero, White Mountain Apache, San Pasqual, Kumeyaay, African Americans, Hispanics, white people, adolescents, drug addicts, homeless, veterans, children and youth at the first Native Boys and Girls Club. I also worked as a case manager in transitional housing for Southern Indian Health Council and have been an advocate for our communities on a national level.
A major challenge for a social worker in the Native community is ascertaining the level of acculturation of the people I work with. In varying degrees Native people have adopted the attitudes and behaviors of the dominant culture while remnants of their historical cultural attitudes and beliefs still exist. There is a movement to restore culture to the people by ceremony and language revitalization. Historical trauma continues to impact our communities and in 2018 I was part of the spiritual leadership of a national trauma conference "Calling upon the Warrior Spirit to Heal Historical Trauma" held at Viejas for which Dr. Vincent Felitti was our Keynote speaker. Our work on this conference was to bring together Indigenous Wisdom and traditional healing practice of sweat lodge and talking circles with Western ideas of trauma and the Adverse Childhood Experiences study. It was through this process that I learned about the SERVE Indigenous Social Workers for Change Project and began my journey to my MSW program.
I found a new passion working in the social work field. I enjoy helping other men and women who have found themselves in situations that lead to homelessness, child removal and using drugs or alcohol to cope. I meet clients where they are in the process of finding better solutions. I feel privileged to be a part of their journey to hope and recovery. I can give them the best resources available to help. In addition to working with individuals and families I am aware that social work is also political, for example, policy issues on local, state and federal levels, abuse of civil rights, social injustice: lack of access to mental health services, reform of the criminal justice system, and prison reform. I am a staunch advocate for ICWA and the Violence Against Women Act recognizing policy impacts the health of our communities on every level, as does the ability to integrate traditional healing practices in our work.
As a child my grandmother would give me encouragement in the form of corn pollen (a sacred ceremonial item) bag. She said, "this is going to protect and give you guidance as you pray before the sun comes up."  She gave me love and guidance no matter what was happening in my other world. I relied on this advice for the strength to change as I walked through recovery from many traumas. Knowing that I had the love and guidance of my grandmother gave me the strength to carry on. My Indigenous culture is a solution. That reinstituting the Indigenous culture of a community devastated by the suppression of their culture is restorative. From domestic violence to drug and alcohol abuse interventions must include those missing cultural pieces. I want to help individuals and families retrieve those aspects of culture that sustained their people for thousands of years: language, religious training, rites of passage, hunting, food cultivation and preservation, production of clothing and shelter. Eyaay Ahun~my heart is good.
Interested in applying for next year?
Applicants must be a member of NASW or join NASW to apply.
Graduate and undergraduate students must be enrolled in a Council on Social Work Education (CSWE) accredited school of social work in California.
If applying as an undergraduate, you must be in your senior year with a declared social work major. If applying as a graduate student, you must be enrolled or accepted into a MSW program starting in the fall. Previous scholarship recipients are welcome to apply again with the understanding that applicants with no history of receiving this scholarship will have priority.
Application Deadline: October 31, 2020
Please apply here: http://www.naswca.org/?page=NativeAmericanApp
Email all attachments or inquiries to membership.naswca@socialworkers.org