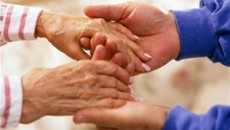 (This article has been reprinted by permission from The Advocate, a publication of CANHR–California Advocates for Nursing Home Reform)
American adults generally have the right to decide: 1) where they are going to live and; 2) what people are or aren't going to be allowed to do to them.
There are exceptions of course— e.g., incarceration following an adjudication of criminal guilt or compulsory residence in a mental health treatment facility following an adjudication of impairment and need. But for the most part, we live where we want (and can afford). The right to choose your own residence, be free from detention, and control health care decisions are guaranteed as part of the fundamental concept of liberty that Americans celebrate and defend.
CCRC residents typically purport to sign away their rights to decide where they are going to live and the kind of care they will receive. CCRCs invariably give their managers the complete discretion to decide what level of care the residents will receive (ranging from independent living to assisted living to skilled nursing). These levels of care are often segregated in separate floors or buildings so residents who "require" higher levels of care often have to move from independent living provided at a different site.  Residents may be surprised by how little power they ultimately have to resist these moves.
A Review of the Required Procedures for Level of Care Changes
Health and Safety Code Section 1788(a)(10)(B) specifies a number of procedural requirements before a resident can be moved to a new level of care. The process starts with an assessment which must include resident input.  The resident has the right to review and receive copies of any assessment tools used to evaluate the resident's capacity and care needs.
Next comes a care conference to explain the "reasons for transfer." Once the conference has been held, the facility must issue a Transfer Notice, explaining the reasons for the transfer in writing. Since the care conference must precede the Transfer Notice, issuing the Notice prior to, or contemporaneously with, the care conference would make the care conference perfunctory and superfluous; therefore the conference must presumably be to allow the resident to influence the decision on whether a transfer is necessary.
The Notice typically has to be issued at least 30 days before the proposed transfer. Once it has been issued, the resident has the right to request a second care conference. The resident may invite an Ombudsman and family and friends to attend the second conference.
Residents also have the right to request a formal Department of Social Services Review of the proposed transfer. These reviews can be meaningful, with the Department ruling in favor of the resident and denying proposed transfers.
Refusing to Go
After a resident has exhausted their Section 1788 procedural rights, they might still be able to fight a proposed level of care change by simply refusing to go. Obviously the CCRC would not be able to physically move the resident or deprive them of services to force them to move. Instead, it would have to obtain a court order.
Herriot v. Channing House is the most important case regarding level of care changes—but it is not helpful to residents. In Herriot, a resident of Channing House's independent living unit had the financial wherewithal to purchase the 24-hour home care she needed in her independent living unit so she refused a proposed move to assisted living. Based on disability law, Herriot argued her continued stay in independent living was a "reasonable accommodation," not harming anyone or anything. The judge disagreed, stating that Channing House would have to fundamentally alter its business model to make such an accommodation. Thus, the accommodation was unreasonable. The Court did state that a CCRC's discretion in determining a resident's level of care, while considerable, was not "limitless."
Another case offers more hope. In Casa De Las Campanas v. Miller, a CCRC was denied an outright eviction of a resident because he had a life care contract.  The facility was rebuked for not using the Section 1788 transfer process. Thus, residents with life care contracts can refuse a level of care transfer and rather than evict the resident from the whole CCRC, the best the facility can do is seek a court order to force a level of care change within the CCRC.
 Why Do Residents Fight Level of Care Transfers?
Residents have a lot of reasons for refusing transfers, often led by their reluctance to leave a place where they are comfortable. In some cases, they question the legitimacy of the move. They argue the CCRC is only moving them because it wants to free up an independent living unit, which it can then sell and increase its profits. Most CCRC sales are made to people who are moving into independent living. If the units are full, the CCRC revenue is stifled and the management may be tempted to shuffle residents around to make room for more money. It's economics, enabled by the enormous discretion residents give to CCRCs to move them around.
For more information about fighting levels of care changes, go to: http://www.canhr.org/CCRC/CCRCtransfer_rights.html
CCRCs:  Residents' Rights Complaint Factsheet
The Continuing Care Contracts Branch is in the final stages of creating a complaint "fact sheet" to provide CCRC residents with information as to the process that will be followed when a complaint about a CCRC is filed. The fact sheet includes the types of complaints the Branch will investigate (right now, very broad and not particularly helpful for consumers), but also includes reviewing the transfer process for disputed level of care transfers and where to file complaints.
The final version of the fact sheet should be available soon and we'll keep you posted. Meanwhile, complaints can be flied via mail, email or phone:
Where to File a CCRC Complaint
Continuing Care Branch
744 P Street, MS 8-16-91
Sacramento, CA  95814
(916) 654-0591
cclcccb@dss.ca.gov
For more information about the rights of CCRC residents and the specific CCRC statutes, see: http://www.cdss.ca.gov/Portals/9/CCLD/Statutes%202018-Combined%20with%20Cover.pdf?ver=2018-03-16-110020-127
For a current list of all CCRCs in California, see:
Find a CCRC
List of For-Profit Providers
List of Non-Profit Providers
CCRCs by County
CCRC Legislation in 2018 – Oppose AB 2033 (Choi) – CCRC Repayable Contracts. 
Yet, another attempt to make detrimental changes to the laws governing Continuing Care Retirement Contracts (CCRCs) in California by changing the definition of "repayable contracts," this bill is clearly intended to pave the way for Erickson Living – not even an operator in the CCRC industry in California – to avoid and weaken current statutory requirements regarding Continuing Care Retirement Communities in California. CANHR strongly opposes the bill. The bill was recently pulled by the author.