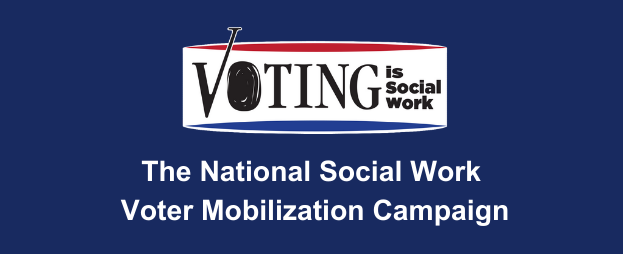 Make your own #plantovote today! Register if you haven't. Verify if you have any doubt. Check your Absentee status if you aren't sure.
TRIPLE YOUR IMPACT: Contact 3 friends to ask about their #plantovote. Ask them to contact three friends and so on.
Reach out to clients and colleagues to make sure they have a #plantovote.
Go to vote411.org for information about voting in your state, including vote by mail. Absentee ballots can be rejected if any of the requirements–including signature, date and sealing the envelope– aren't met.Encourage your networks to mail or drop their ballots as soon as possible.
Know the facts about voting with a felony record in your state. For more information, go to votingissocialwork.org.
Give staff and students time to vote, volunteer and/or work at the polls on election day! Or sign up yourself at protectthevote.org or powertothepolls.org!
Join one of Social Work Votes' phone banks.
Pay attention to what's happening in your community!! Know your voting rights!