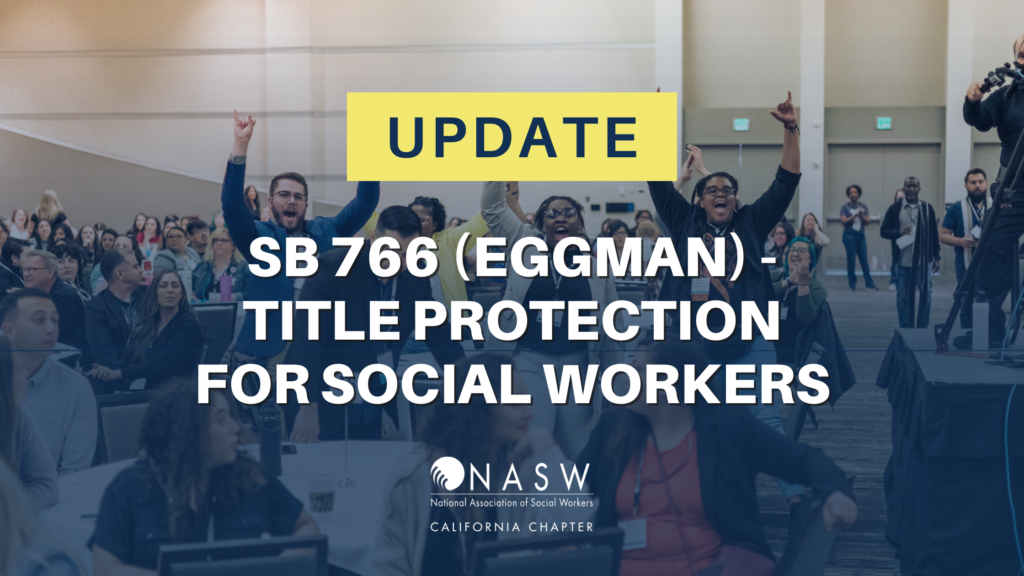 NASW-CA's sponsored bill,  SB 766 (Eggman) Social Worker Title Protection, has been designated as a 2-year bill by the Senate Appropriations Committee. This means the bill has an extra year to pass the legislature before it goes to the Governor for his signature. While we had hoped this bill would pass out of the legislature this year, we are glad to see the fight continue. Title Protection is alive and well, and with our collective efforts, the bill can move forward in January 2024.
This extra time will allow us to work with the opposition and to alleviate their concerns, while building even stronger support from our allies within and outside the social work profession. This will allow us to strategize and organize social workers across California to develop stronger relationships with their state legislators and to make their voices on issues impacting our profession and our communities heard.
We want to thank everyone for your continued support, and with your help, we look forward to getting this bill to the finish line! We will continue to share strategies and updates with you.