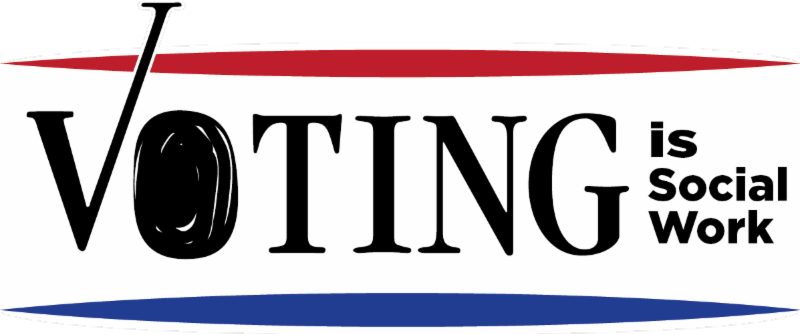 Voting is Social Work
The National Social Work Voter Mobilization Campaign works to integrate nonpartisan voter engagement into social work education and practice.
The National Social Work Voter Mobilization Campaign began in 2016 with the first launch of the VotingIsSocialWork.org website crafted by Influencing Social Policy, the Nancy A Humphreys Institute for Political Social Work and the Congressional Research Institute for Social Work and Policy with funding by the Fund for Social Policy Education and Practice. The new website and current leadership team includes the Humphreys Institute, the Silberman School of Social Work at Hunter College and Bryn Mawr Graduate School of Social Work and Social Research with many people involved in the larger task force.
Nonpartisan voter engagement is legal, ethical and professional and central to social work values and mission.
Communities with high voter turnout report greater well-being, and more resources and attention from elected officials.
Voting gives people and communities the power to voice their opinion and effect social change!
Check out the resources in this website find the tools, information and much more to help you bring nonpartisan voter registration, education and outreach to your practice, your classroom and your agency.
Free Field Mobilization Education Toolkit is available here: https://votingissocialwork.org/field-education-toolkit/