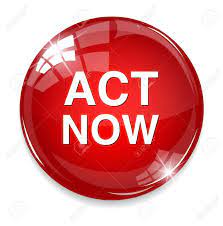 NASW has been advocating to prevent a 3.75% reimbursement cut in the Medicare Physician Fee Schedule for CY 2022, which will impact numerous providers in the Medicare program including clinical social workers. 
U.S. Senators need to hear directly from social workers in their states about why it is crucial to prevent these cuts in order to ensure beneficiary access to mental health services.
Medicare is a critically important federal program to support the mental health of older adults and individuals with disabilities. Clinical social workers are the largest mental health provider group in this program and continue to be an essential workforce in addressing the increasing rates of anxiety, depression and substance use disorder associated with the COVID-19 pandemic. Ensuring adequate payment for our workforce is critical in ensuring a strong Medicare program. Since private insurance and other programs — including Tricare, the Veterans Health Administration, and state Medicaid programs — benchmark their rates with Medicare, any Medicare pay cuts will have harmful cascading effects on these other rates.
Congress took action at the end of 2020 to prevent structural changes in Medicare billing codes from triggering a similar across-the-board reduction in Medicare payment rates. We need Congress to act before the end of 2021 to extend the 3.75% payment adjustment again, through at least CY 2022. Nearly 250 House members have signed a letter (also available below) saying they support doing this. This is all the more important given the expiring moratorium on the 2% Medicare sequester and the 4% Medicare payment cut due to PAYGO, which was triggered by the passage of the American Rescue Plan, resulting in an at least 9% cut to Medicare payments, unless Congress takes action.
Please contact your U.S. Senators today to ask them to approve legislation this year to prevent the 3.75% reimbursement rate cuts from taking effect.
NASW will be providing further information to members about the Medicare CY2022 final rule, including telehealth provisions, soon. Stay tuned!
View the letter from nearly 250 House members below:
https://naswcanews.org/wp-content/uploads/2021/12/Frontliners-letter-re.-Medicare-cuts-12.6.21.pdf