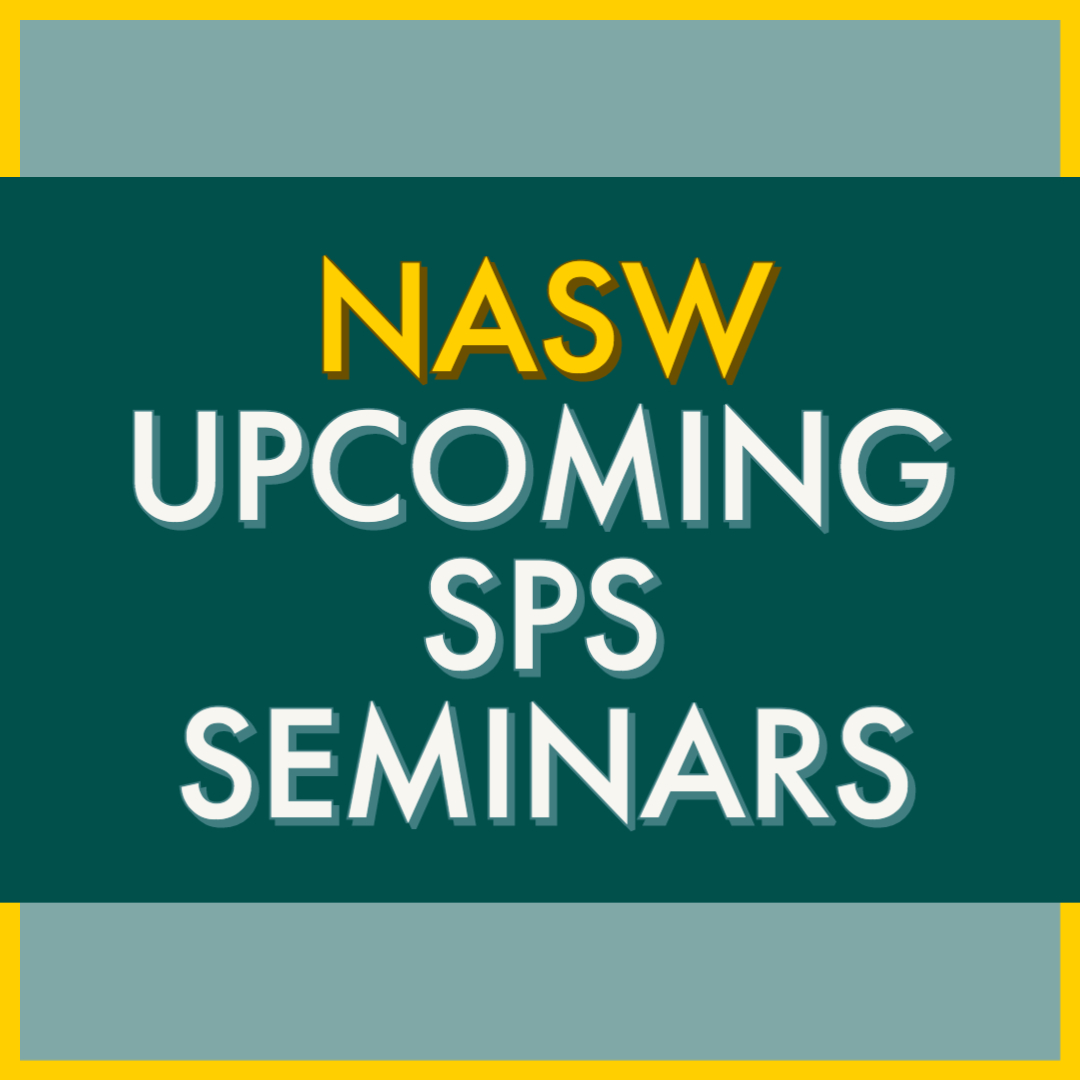 NASW Specialty Practice Sections (SPS) help members stay in-the-know in their specific area of practice and offers individual online communities of committed, like-minded peers. Along with the trusted communities, SPS offers more than 45 additional CE opportunities through live practice-specific webinars, newsletters, continuing education and other professional development activities.
Co-constructing Community: Visualizing and Realizing a 2020 Vision of Care and Justice in Social Work
Monday, June 22, 2020 | 1:00 – 2:30 pm (ET)
Tina Maschi, PhD, LCSW, ACSW, Professor
CE Category: 1.5 Social Work Contact Hours
SPS Members: FREE | NASW Member: $30 | Nonmember: $40 | Register Now
Join us for a discussion on the need for a new collective vision to address the inherent underlying root causes of historic social work issues and how social workers can assist in 'co-constructing' community with others by becoming conscious co-creators in developing and refining solution-focused grassroots and professional interventions for individuals, families, communities, and the world.
Register Now


The Grand Challenge of Reducing Health Inequities: Challenges and Successes for Social Workers in 2020
Wednesday, July 8, 2020 | 1:00 – 2:30 pm (ET)
Robyn Golden, LCSW and Michael S. Spencer, PhD
CE Category: 1.5 Social Work Contact Hours
SPS Members: FREE | NASW Members: $30 | Nonmember: $40 | Register Now
Learn about the status of the Close the Health Gap – Grand Challenge for Social Work, including an overview of the priorities of this Grand Challenge the barriers to health equity, including under the COVID-19 pandemic. Hear examples of social work successes in these areas, and the integral role that social work plays within the context of health care and in addressing inequitable outcomes by offering person-centered, tailored interventions to meet each individual's, family's, and community's unique needs.
Register Now


Can't attend for the live streaming of the SPS webinars? 
Don't worry – they will be available on-demand in 5-7 business days after the live event. Separate registration will be available at that time.

Join a Specialty Practice Section & Save
SPS members get this webinar, plus an additional 11 webinars annually for free, along with other on-demand webinars, newsletters, bulletins, and other member resources, offering 45+ CE opportunities. Join for just $40 to take advantage of all these educational opportunities – that's just the price of 2 webinars for 45+ additional CE opportunities!
Join SPS
View the list of all upcoming SPS webinars.