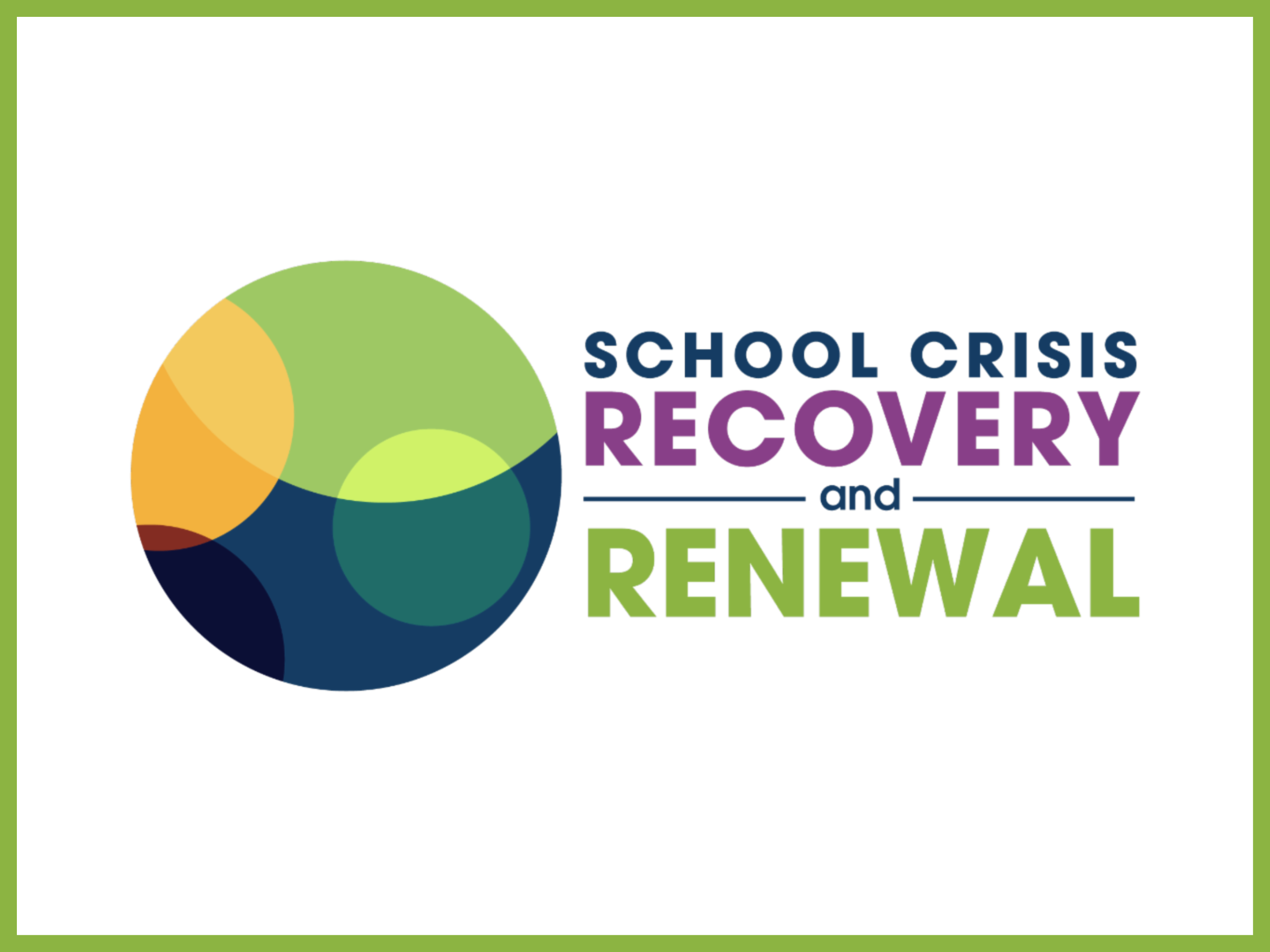 From The School Crisis Recovery & Renewal Project:
June 3, 2021
12:30 p.m. – 6:30 p.m. ET • 11:30 am – 5:30 a.m. CT
9:30 a.m. – 3:30 p.m. PT • 6:30 a.m. – 12:30 p.m. HT
Register to attend
Thank you to the almost 300 educators who joined us in January for our Winter Institute, Mending Our Wounds: Recovering from School Crisis through Art & Ritual.
We heard from you that you loved having space just for you to experience storytelling, just for you to be in your bodies, just for you to be practicing art therapeutics. So here we are! We're back on June 3 with you to end the school year and start the summer by celebrating our recovery.
This full day virtual institute centers our joy and healing as we hold collective loss. Offering repeated workshops (morning & afternoon), our programming is rooted in knowing that grief is love made visible. We hope to share and learn rituals focused on art and movement that support recovery and renewal after and through crises.
Join us as we explore storytelling and coherent narrative construction, movement and embodiment, visual art, music, and more.
Institute Goals
1.  Provide an opportunity for educators and other school professionals to learn new ways in which they can utilize ritual to recover and renew to support their community after a big thing (crisis event).
2.  Create a safe, generative, and regulating experience for educators, school-based mental health providers, and people who tend to the emotional well-being of youth.
3.  Engage participants in evidence based, art centered, ritual activities that positively impact the process of recovery and renewal after a crisis.
4.  Support participants in imagining new ways to incorporate ritual and art into their personal practice in crisis recovery.
Who Is This For? School based professionals including instructors, administrators, community-based organizations/school partners, caregivers, and you!
CEUs Available:
An optional 2.5 Continuing Education Hours are available for this event. There is no fee to attend this event; a processing fee of $25 for each event will be payable to Center for Applied Research Solutions (CARS) if you would like CEHs. CEHs are available for ASW, BRN, LCSW, LEP, LMFT, LPCC, and/or PPS as required by the CA Association of Marriage and Family Therapists (CAMFT) and CA Board of Registered Nursing (BRN). CARS is an approved provider for CA BRN #16303 and CAMFT #131736.