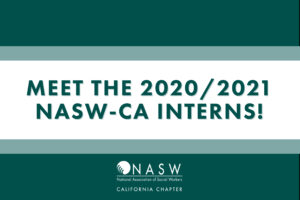 Take a moment to read about our new interns! They will be learning and serving our members through this school year!
Madison Butcoff
My name is Madison Butcoff. I have always had a passion to serve and a craving to realize my potential. While my career interests have been expansive, my desire to help has driven my education and career choices. After attending Sacramento City Junior College, I obtained a bachelor's degree in psychology and a minor in English from MidAmerica Nazarene University in Kansas, where I also continued my collegiate softball career. During my undergraduate education, I interned at a non-profit mental health organization called Pathway to Hope.
Post-graduation, I volunteered with AmeriCorps at the Kansas City Public Library, as part of the Mayor's Turn the Page KC program, which seeks to increase reading levels among KC youth. My interest in serving youth was solidified during this position and I have since continued to pursue opportunities that allow me to positively influence youth. For instance, I was an assistant youth softball coach in the Midwest and, upon returning home, I was a nanny for a high-functioning pre-teen that had a diagnosis of Autism.
I currently attend California State University, Sacramento, and expect to graduate in May 2021 from the Master of Social Work Program. Last year, I interned at Placer High School in Auburn, CA where I provided individual and group counseling. While I thoroughly enjoyed connecting with the students, I became more interested in mezzo and macro-level work, and thus took on more research and program development opportunities. This internship renewed my perspective of the need for youth mental health services and the systems that lead to students requiring support. Following this interest and, particularly interest in changing systems of oppression, I sought an internship with the NASW.
At NASW, I look forward to learning about the interaction between micro, mezzo, and macro service and how to support these connections. I also look forward to increasing my knowledge about local politics, learning about local groups and how to support them, participating in education legislation, and learning from my colleagues and supervisors. I am passionate about education reform and improving youth mental health, so in the future, I hope to be more involved with systems influencing these areas. I also enjoy technical writing and hope to become involved in grant writing. In doing so, I hope to help organizations receive funding to achieve what I hope to do now and throughout my professional career: help improve the lives of marginalized and oppressed people.
You can reach Madison at mbutcoff.naswca@socialworkers.org.
Thea Chhun
Thea is currently a Master's candidate at UC Berkeley's School of Social Welfare, with a concentration in Strengthening Organizations and Communities.
Thea was born in Cambodia shortly after the fall of the Khmer Rouge regime. She and her family immigrated to the States as refugees when Thea was four years old and established roots in the Central Valley. As a first-generation Cambodian American, and bilingual woman of color, Thea learned from a young age the importance of advocating for her family. Experiencing firsthand the inequities in healthcare and education for communities of color living in poverty, such lived experiences cemented Thea's commitment to activism.
As a longtime advocate in partnership with communities of color, Thea brings with her 10+ years of professional experience. After receiving her BA in Psychology from UC Berkeley, Thea hoped to explore different perspectives in advancing human rights and social justice. She joined Peace Corps as a volunteer; and worked as a law clerk with the United Nations Assistance to the Khmer Rouge Trials, reuniting her full circle to her cultural roots in Cambodia.
Thea returned to the States to continue community advocacy work. Thea supported individuals and families in appealing erroneous decisions by the Social Services Agency, such as when the Agency would incorrectly cut off aid or withheld benefits from families in error. She worked with individuals on their Social Security claims who otherwise would have no representation in a process that can often be confusing and overwhelming.
Thea's lived experiences provide her with a unique perspective much needed in advancing social justice and addressing public policies changes. Thea is excited to join NASW and its work to dismantle the inequities that are a part of America's historical narrative and continue to be embedded within our policies.
You can reach Thea at tchhun.naswca@socialworkers.org.
Andrew Le (he/his/him)
Andrew is currently a graduate student at San Jose State University – pursuing his Masters in Social Work. He attended University of California, Irvine during his undergraduate years, where he received a Bachelor's degree in Psychology & Social Behavior, and in Business Economics.
His social work journey is still relatively fresh and its beginning stages. Upon graduation from UC Irvine, Andrew spent his early professional years working in sales and marketing with aspirations of becoming an entrepreneur – starting a couple different side projects along the way. He was introduced to the field of social work from his sister, who's a recent MSW graduate, and was "sold" upon learning about the profession. Mental health and social justice were always a passion of his, and he feels extremely grateful and determined to be a part of the social work mission.
Andrew is committed to making lasting, impactful changes in the community; therefore, is excited to be a part of NASW for the upcoming year. Powered with a business mindset and a social work heart, he is highly interested in becoming an integral player in the world of Macro Social Work. Coming from immigrant parents, low-income neighborhoods, and diverse experiences, Andrew devotes to advancing the well-being of those in need.
You can reach Andrew at ale.naswca@socialworkers.org.
Jen Cohen
Jen is a second-year MSW student at Sacramento State University. After graduation, she hopes to pursue a career in macro-level social work with an emphasis on social & economic justice. Jen is thrilled to be joining NASW – especially during such a bonkers election year!
A native of Washington D.C., Jen's interest in politics dates back to early childhood. She decided to pursue social work because she wanted her career to be explicitly concerned with dismantling systems of oppression & violence.
Jen is interested to see how the field of social work will evolve with the shifting political landscape. The current historical moment provides a very particular set of challenges for social workers, policymakers, and advocates.
Still relatively new to California, Jen is excited to become better acquainted with California's local and state politics.
You can reach Jen at jcohen.naswca@socialworkers.org