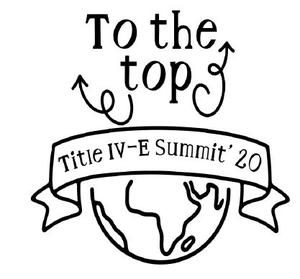 The 2020 CalSWEC Title IV-E Summit is an annual event that convenes child welfare social work practitioners, educators, and CalSWEC Title IV-E students. The Summit is intended to provide opportunities for a diverse group of child welfare stakeholders to network and learn from one another. This year's Summit will be at the Hilton Oakland Airport Hotel on April 23 & 24, 2020. Registration and room block links will be circulated to this list and posted to our website early March, 2020. 
2020 Summit Theme and Goals: Take it to the Top: Bridging the Disconnect between Policy and Practice in Child Welfare
Facilitate channels of communication between policy makers and service providers
Transition from reactive to preventative policy making
Create and implement policy that is informed by those affected
Keynote Speaker 
Dr. Linda Burton, dean of the Berkeley Social Welfare, will take center stage as the 2020 Title IV-E Summit keynote speaker on Friday, April 24. 
SEEKING: Workshop Presenters Submit a workshop proposal! We are seeking interactive workshops that link to the Summit's theme — Take it to the Top: Bridging the Disconnect between Policy and Practice in Child Welfare. The Workshop Request for Proposal deadline is January 8, 2020 6:59pm PST. Eligible presenters can be reimbursed for travel and lodging. 
SEEKING: Public Child Welfare Resource Zone Applicants We are also seeking county child welfare agencies and Tribal agencies for the PCW Resource Zone. This a tabling opportunity that connects agencies with up to 220 Title IV-E students from around the state. The deadline for PCW Resource Zone Application is January 16, 2020 6:59pm PST.

View and download the Save the Date here.
Email calswec_events@berkeley.edu if you have questions about event logistics. Email Rose Chahla, Title IV-E Assistant Director, at rose.chahla@berkeley if you have questions about the Summit content or eligibility.