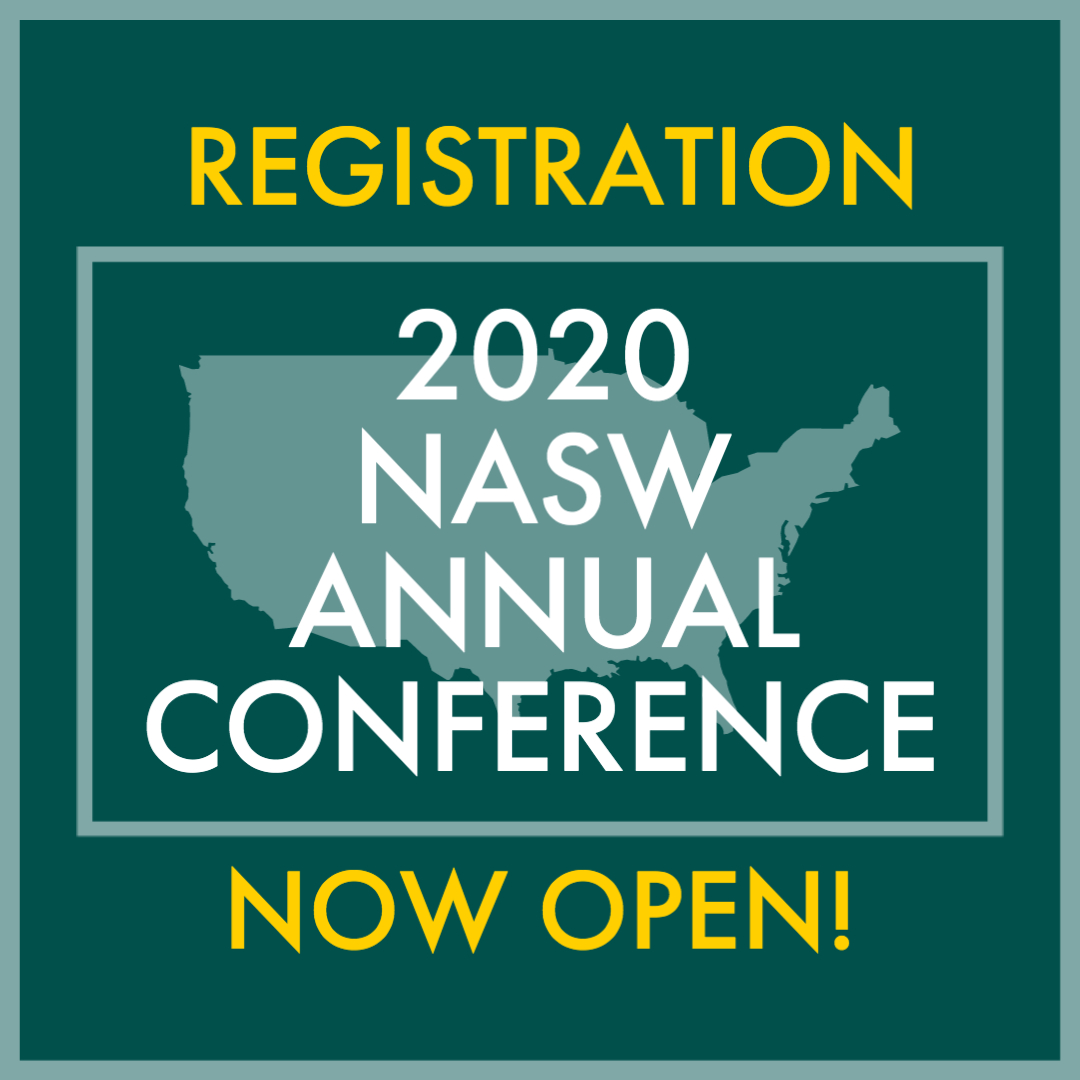 NASW's 2020 Virtual Conference Registration is NOW Open
If you've never experienced an #NASW Conference before, now is your chance! Whether you're just beginning your career or you're a seasoned professional, find virtual sessions like "Social Workers Make a Difference: Addressing the #COVID19 Pandemic," "How Can I Protect My Practice, Clients, and My Career in Times of Crisis?" or "Licensing 2020- Everything a Professional Social Worker Needs to Know About Licensure," and much more.
Join like-minded social work professionals and social work thought leaders June 15-17 for 3 days of streamed unparalleled professional development, continuing education, and thought-provoking conversations tackling the most pressing issues facing the social work profession across the world. Earn up to 32 CEUs safely from your home!
Learn more & register. https://buff.ly/2XlseJh 
Click Conference Overview for speakers, sessions, and more.