San Fernando Valley Unit Report
Save the Date: March 30, 2014 for our Social Work Month celebration and more!
The San Fernando Valley unit has been busy partnering with NPN-LA to present various programs since last summer. With NASW-CA granting budgets to NPN groups starting last July 1, the timing seemed right. Our first project was providing presentations and staffing NASW information and membership booths at orientations for schools of social work in LA
County.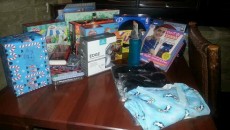 On October 27, 2013, our unit and NPN-LA together sponsored a fall mixer at Claim Jumper Restaurant in Burbank. A sizeable mix of "new" and "experienced" colleagues, delicious food, plentiful networking opportunities and prize giveaways made for a very successful event!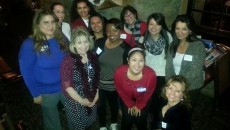 On November 17, 2013, the San Fernando Valley unit held its last planning meeting of 2013 to plan our "Finals Fling Happy Hour Holiday Mixer" with outreach to CSUN students and faculty in mind. The mixer was held on December 17 at Claim Jumper in Northridge. Our unit collected gift donations for older children and teens in LA County foster care. Again, a fun time was had by a lively and generous group of colleagues.
Judith M. (Judy) Harris, LCSW, "bid adieu" to unit leadership after two-plus years, much time and dedication to our unit. We are most appreciative of her efforts. She spearheaded new, innovative and highly successful programs including our social media and ethics workshop, and two successive Social Work Month celebration/receptions. Together, she and Shauna Blakely, MSW, former SFVLU communications chair, supported SFVLU/ NPN-LA collaborations. Shauna is newly-elected unit chair and Aimee Tsunekawa, MSW, is secretary. Leadership positions remain available.
Save the Date:
March 30, 2014 from 1:30pm to 5:00pm for a SFVLU/ NPN-LA "Social Work Month" Celebration Reception. The topic is "Self Care!" More details soon!
Santa Barbara Unit Report
By Pantea Rahimian, LCSW, MSW
Region G hosted its annual Social Work Awards dinner on March 5, 2014, at El Torito Restaurant in Santa Barbara. At this celebration of our esteemed colleagues, we honored the Social Worker of the Year, Lifetime Achievement Award and Public Citizen of the Year. We also had a guest speaker, raffle prizes and plenty of networking opportunities.
For further information about our region, please contact me at pantea.rahimian@gmail.com.