By Lainey Sevillano, NASW-CA Membership Coordinator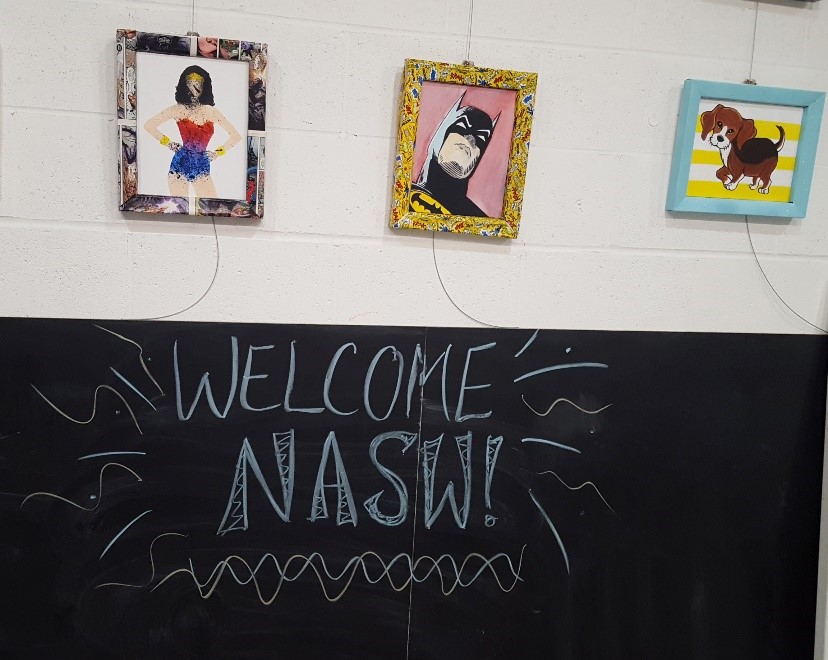 On March 30, 2018 Region G celebrated Social Work month by combining a presentation on sexual orientation identity development and a paint night! Guest CEU Speaker Mark Abelson, MFA, MSW, is a lecturer in the Social Work Department at CSUN and CSULA.
The primary focus of his consulting practice is the design, implementation and evaluation of programs on a wide variety of human relations issues, particularly programs/interventions related to sexual orientation and gender identity. As part of his consultant practice, Abelson worked for the Gay & Lesbian Adolescent Social Services (GLASS) as Training Director. Abelson's presentation included important information about the challenges that foster youth are facing in California and how these challenges are confounded by sexual orientation identity development. One area of particular distress is the school environment. As seen by the photo below, LGBTQ students face harassment and assault at alarming rates.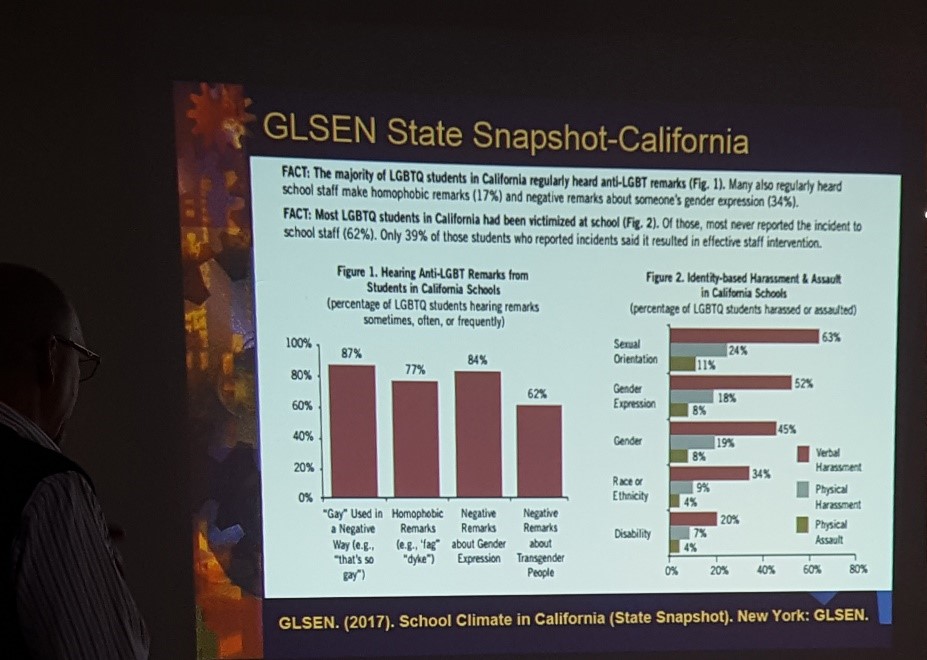 To reflect on the presentation, attendees participated in a paint night in which they painted rainbows, butterflies and other affirming symbols and words.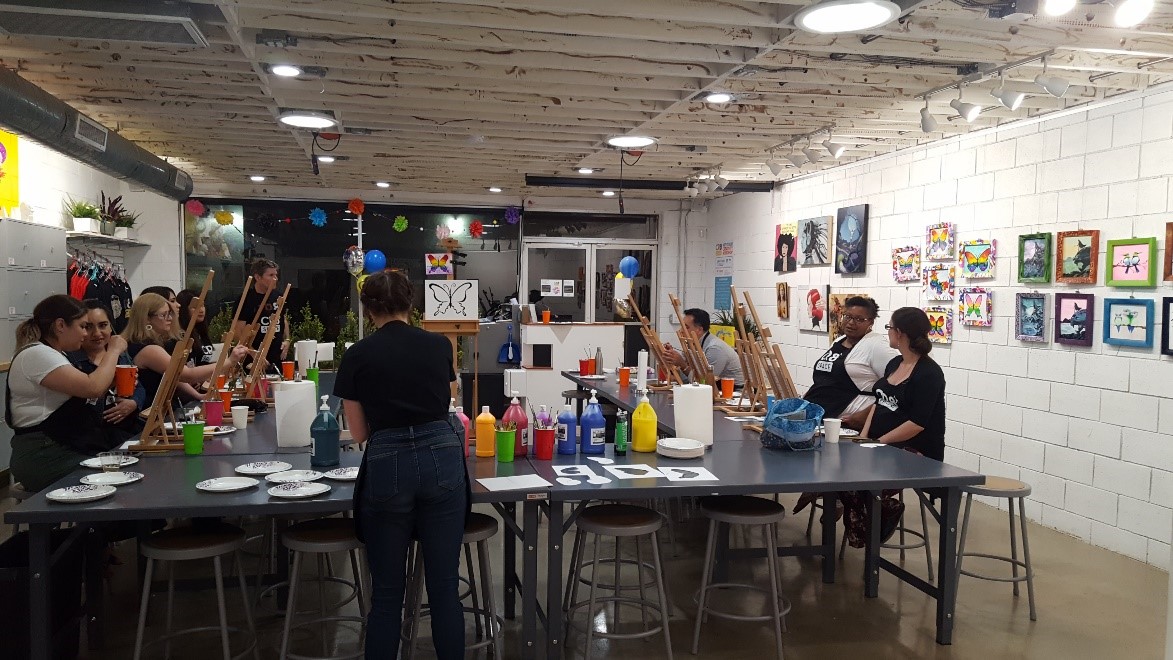 Region G Director Jose Ramos said, "The San Fernando unit hosted an amazing day with learning about the LGBTQ+ community and exploring our painting skills. Painting was a great way to practice self-care and allow ourselves to explore our artistic side. Thank you to the SF unit leadership team for hosting us."