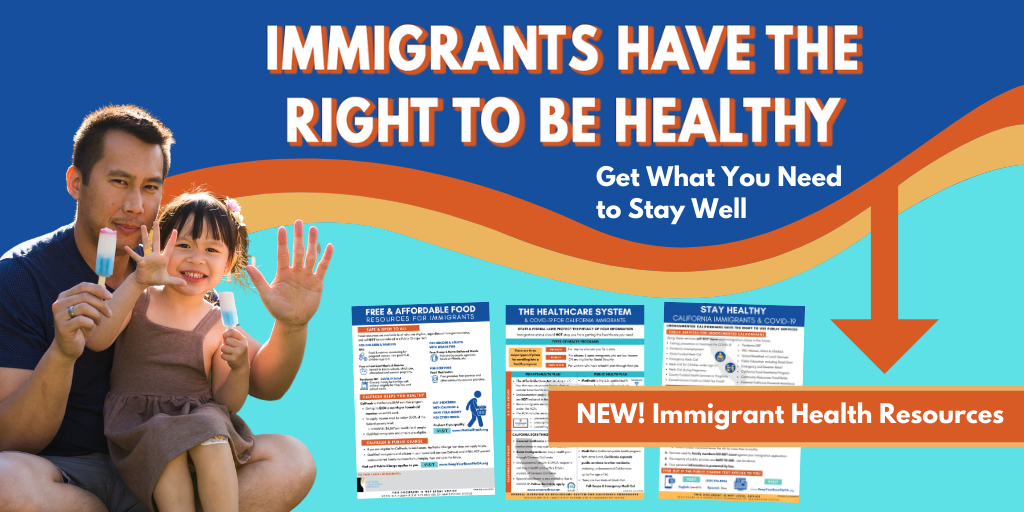 Nourish California and members of the California Protecting Immigrant Families coalition (CA-PIF) are excited to share this comprehensive resource for messaging public charge to immigrant communities. Now available in 6 languages: English, Spanish, Chinese, Korean, Tagalog & Vietnamese!
CA-PIF created the Immigrant Health Community Packet to help service providers, community organizers, and advocates reach immigrant families with vital information about the available public health and nutrition programs and how they relate to public charge. CA-PIF can also help you present the information to a group of providers or community members. Visit bit.ly/immhealthtraining to submit a training request.
Not all immigrants are subject to public charge and most public nutrition programs are safe and open to all, regardless of immigration status.
Please, help spread the word. For more information, and to download the resource packet in different languages, click here!