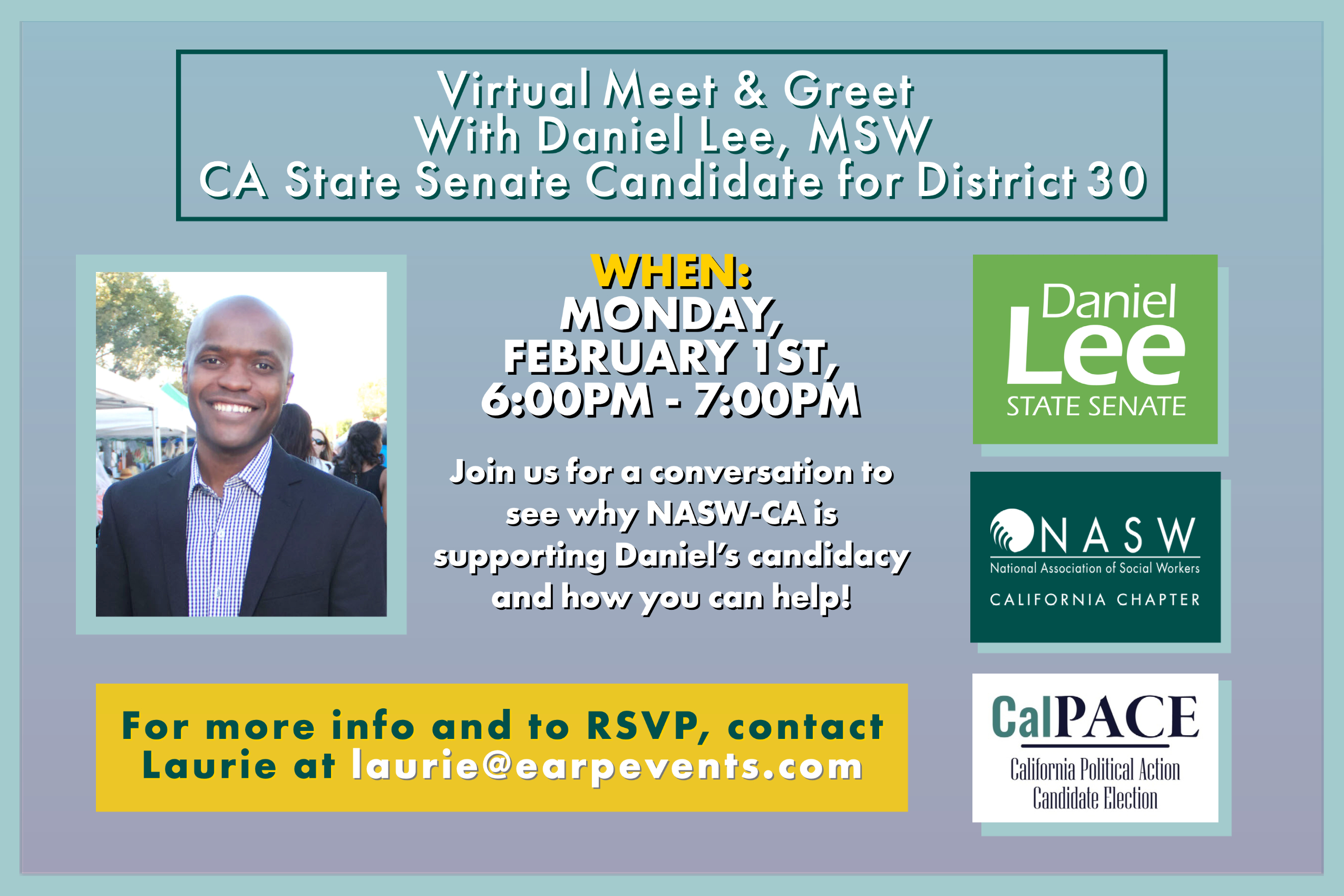 NASW-CA's CalPACE has endorsed City of Culver City Vice Mayor Daniel Lee for California State Senate District 30! Vice Mayor Daniel Lee has a Master's Degree in Social Welfare from UCLA and is a doctoral candidate at USC. He currently serves on the Board of Directors for Move to Amend, the Backbone Campaign, Mockingbird Incubator and the Clean Power Alliance. Daniel understands the issues being faced by his colleagues and the need to see that Mental Health is a priority for our state. He will be a champion of these issues along with the need for meaningful policies around affordable housing, the environment and environmental justice.
Join us for a conversation to see why NASW-CA is supporting Daniel's candidacy and how you can help! For more information on this event and to RSVP please contact laurie@earpevents.com (noting "NASW supports Daniel" in the subject line) or 510-418-2354 (mobile).
Contributions may be made online at https://danielwaynelee.com/donate or you may send in a check payable to "Daniel Lee for State Senate District 30 2021" to:

4200 Park Blvd., #128,
Oakland, CA 94602
Also please note your employer and occupation in the check memo.
PDF flyer available below to share with friends and your network!