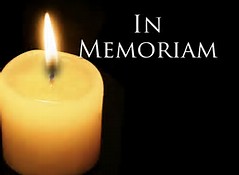 October 20, 1941 – October 9, 2019
Susan Haikalis began her professional career in New York City after receiving her MSW from New York University. Eventually she moved to the West Coast with her husband Peter and started the first Social Work Department at Riverside Community Hospital. She moved again to the Bay Area and worked at Mt. Zion and the California Pacific Medical Center establishing pioneering HIV programs. In 1987 she joined the San Francisco AIDS Foundation as Program Coordinator for HIV assuming responsibility some 3,000 clients.
From 1995 -1997, she served on the NASW California Board of Directors as Region C Director. She finished her career as Executive Director of the Community Health Resource Center at the California Pacific Medical Center.
Susan Haikalis was well known as an expert on social work and AIDs and gave presentations in South Africa and Barcelona.  She served on a number of boards of directors and was one of the founders of the Society of Social Work Leadership in Healthcare.