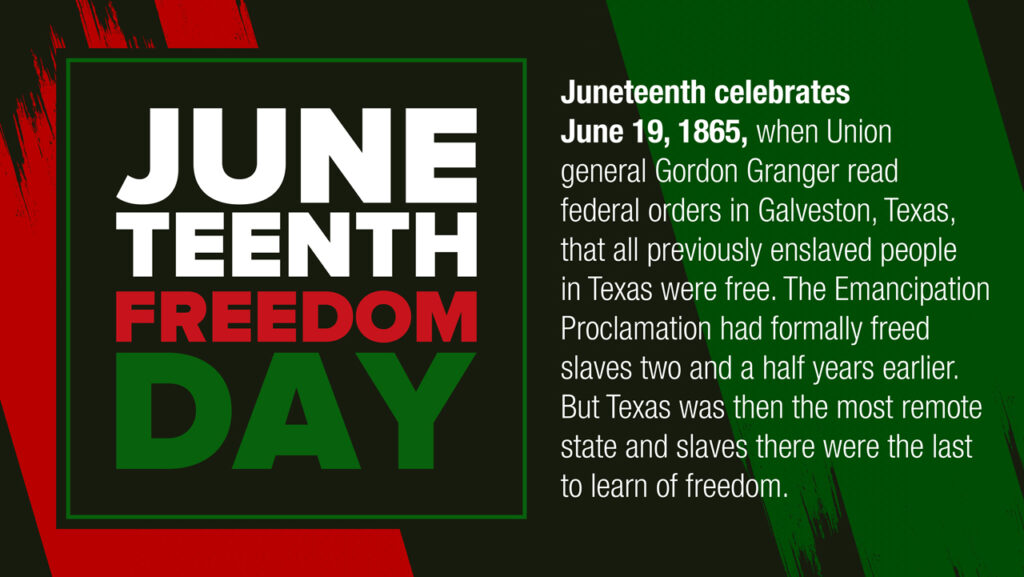 This weekend, if you are looking for ways to commemorate Juneteenth and learn more about the significance and what Black folx have been fighting for as far as recognizing June 19th as the beginning of acknowledging the long quest for equity and freedom that Black people have long fought for.
If you are interested in educating yourself and learning more about Juneteenth check this list out.
This event is in Virginia, and will be held in person, but they will also be live-streaming on their youtube channel: Juneteenth 2021 Untold Stories
Juneteenth 2021: Emancipation of Mind, Body, and Spirit is a hybrid presentation hosted by the Jefferson School where community members can celebrate in person or virtually.
If you are in Los Angeles County, here are some events happening this weekend.
Click here for a list of events in the San Diego area.
Click here for a list of events happening this weekend in the Bay Area.