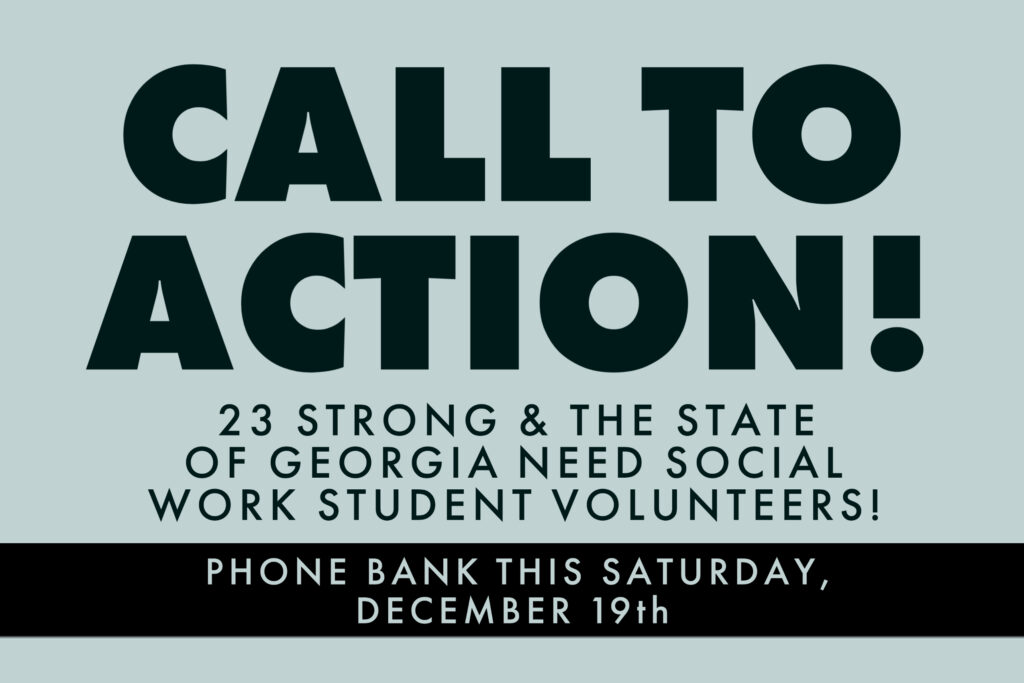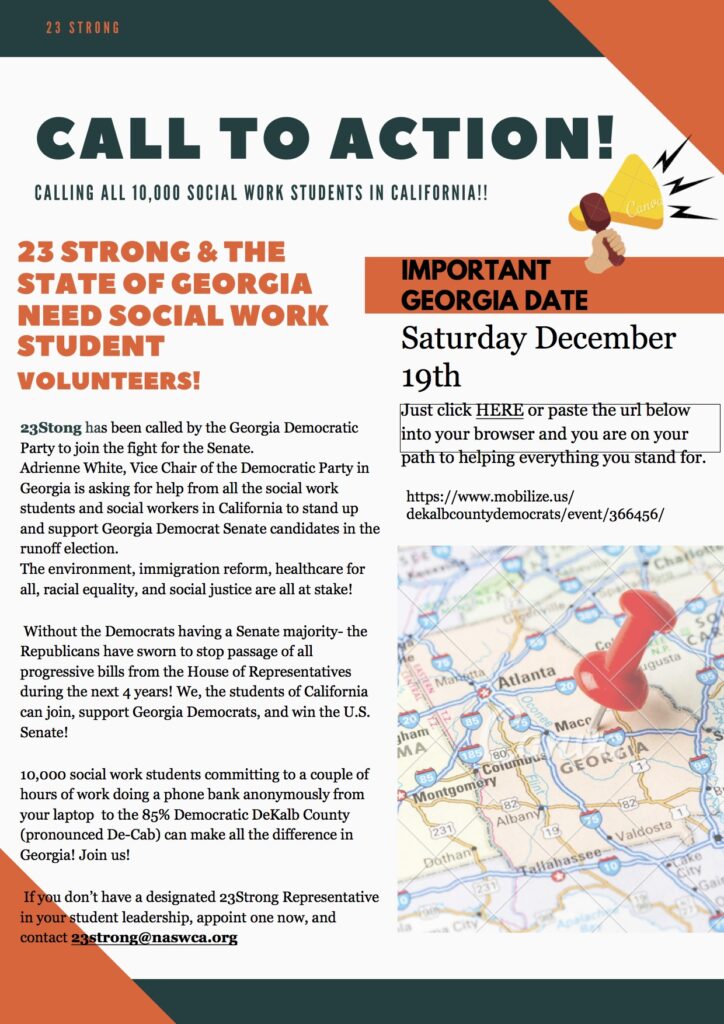 Social Workers spend 2 hours on a Saturday, December 19, and change the course of American politics.
Is immigration reform important to you? Is Social justice a priority? Do you want healthcare for all?
Then join social work students across our state who have been asked by Georgia Democratic leaders to help them win the Senate races in Georgia! A total of 275 bipartisan bills passed by the Democratic-led House sat without even a floor vote by a Republican-majority Senate in 2019. In 2020 it happened again!
Don't let this repeat across the next four years. Stop the obstruction of every policy we hold dear!
Lend your voice to justice by helping Georgia on December 19th for 2 hours by phone banking in Georgia's "Blue Wall" DeKalb County.
Our calls (you call through a phone bank, so your own number is not known) are to Democrats to mail their ballot or get out and vote!Georgia Democratic Leaders say phone banking is the most effective way to get the vote out. We have been asked to help with this important task.
We can be the nudge that makes history for the first Georgian African American Senator and opens the door for a real change in America."
23Strong, a representation of all the 23 accredited schools of social work, and their 10,000 social work students call for your help!
Go to https://www.mobilize.us/dekalbcountydemocrats/event/366456/ and register now to reserve your 2-hour slot.
Join 23Strong on Saturday, December 19 for 2 hours and be part of the change – that changes everything!
PDF Version available below!