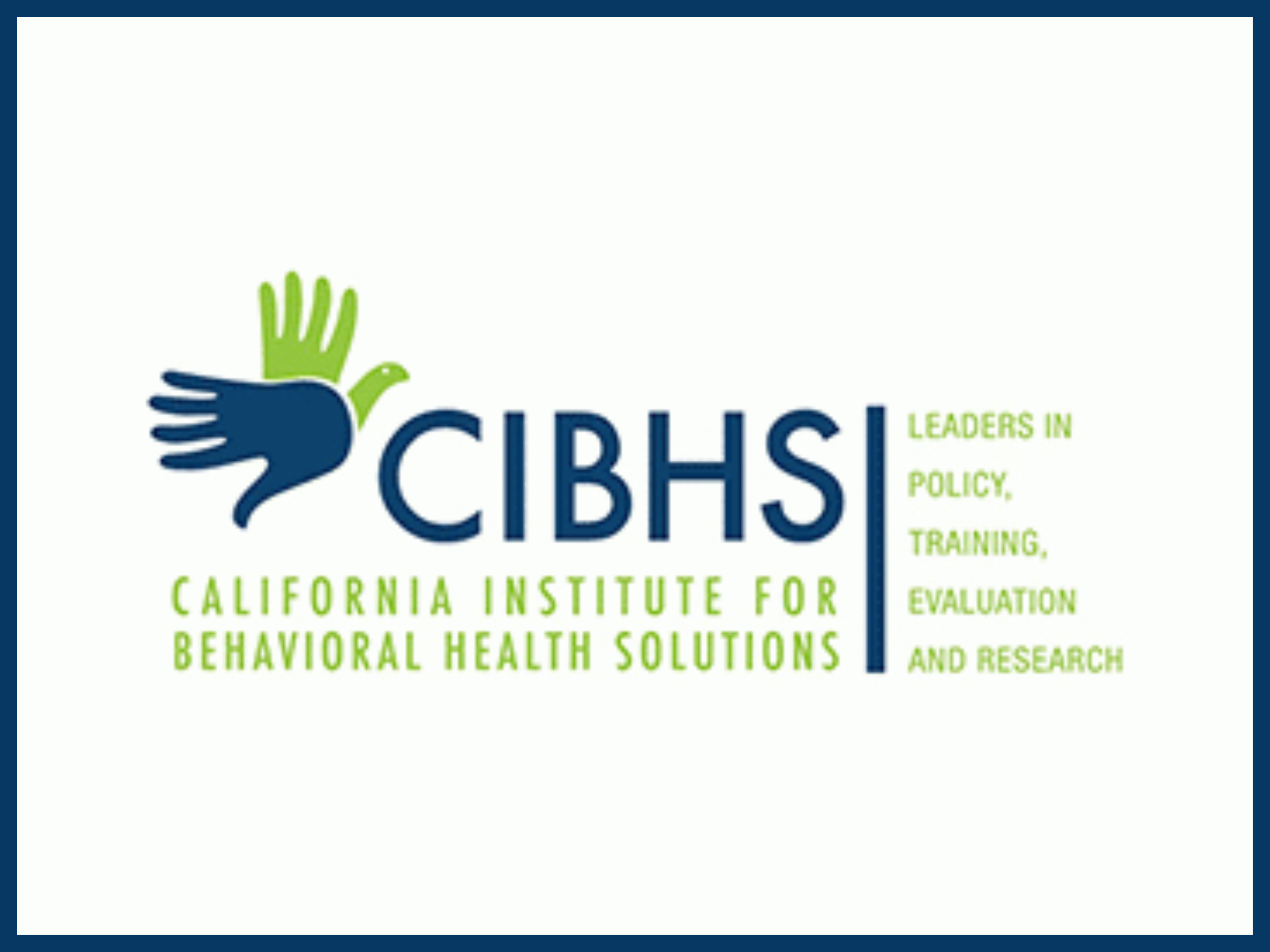 The Fall 2020 CIBHS Medical Leadership Series is being offered to 40 current medical leaders in public mental health/behavioral health, substance use disorder services, and integrated primary care settings. The tuition cost for the eight-interactive skill-building sessions is $1,000.00 per participant. If accepted, participants are expected to attend all eight virtual sessions. The County Mental Health Director/Behavioral Health Director or Alcohol and Other Drug Administrator, or not for profit or government agency medical leaders, must recommend applicants.
MORE ABOUT THE PROGRAM:
The aim of the CIBHS Medical Leadership Series is to strengthen the individual and collective impact of medical leaders in California's public behavioral health system. This series offers medical leaders the opportunity to connect, learn, share, and leverage their personal and collective strengths as leaders; and to better guide themselves and lead others in the context of the current health and racial justice crises that are impacting themselves, their families, their colleagues, and importantly, the clients and communities they serve.
This series is an extension of the CIBHS Leadership Institute, a collaboratively produced training program of CBHDA, CIBHS and the USC Price School of Public Policy. Since its inception in 2002, the Leadership Institute has trained over 700 California behavioral health leaders. The CBHDA Medical Services System of Care Committee (MSSOC) has expressed their desire to have a leadership program for physician leaders with the focus on the challenges of being medical leaders in the current crises of COVID-19, racial injustice, and social and health inequities. Faculty for the CIBHS Medical Leadership Series are selected for their knowledge of, and experience in, addressing these critical subject areas, in addition to critical leadership topics within and outside of public behavioral health systems.
More than ever, today's behavioral health leaders must possess the skills and self-awareness that enables them to imagine, influence, and support quality care amid continuous change. They must ensure high quality service, customer experience, and reduce health disparities, while lowering inefficiencies and cost. They must be committed to mitigating adverse social determinants of health and to reducing health disparities; to listening to their customers and their communities; and to discovering and implementing new practices that better respond to customer needs. All this, while responding to changes in payment structures, and local demands, while attracting and retaining high quality medical staff and promoting a healthy work environment.
The Medical Leadership Series offers behavioral health medical leaders the opportunity to discover and expand their leadership strengths; to learn and explore new skills and strategies with their peers; and to learn from great faculty. This unique learning experience utilizes a social ecological model of leadership that considers leadership as a set of attributes and strengths from multiple perspectives of skill and influence – the self (individual), team/group (interpersonal), system (organizational), and policy (local/state/national) levels. Participants will learn about the Government Alliance on Race and Equity (GARE) national network of government leaders and stakeholders working to achieve racial equity and advance opportunities for all.
Questions:
Please contact Theresa Ferrini at tferrini@cibhs.org for logistics or Nancy Pena at (408) 605-0631 or penanan@aol.com for program concerns.
For additional information, download the application, save the fillable PDF to your desktop, complete and return as a PDF.