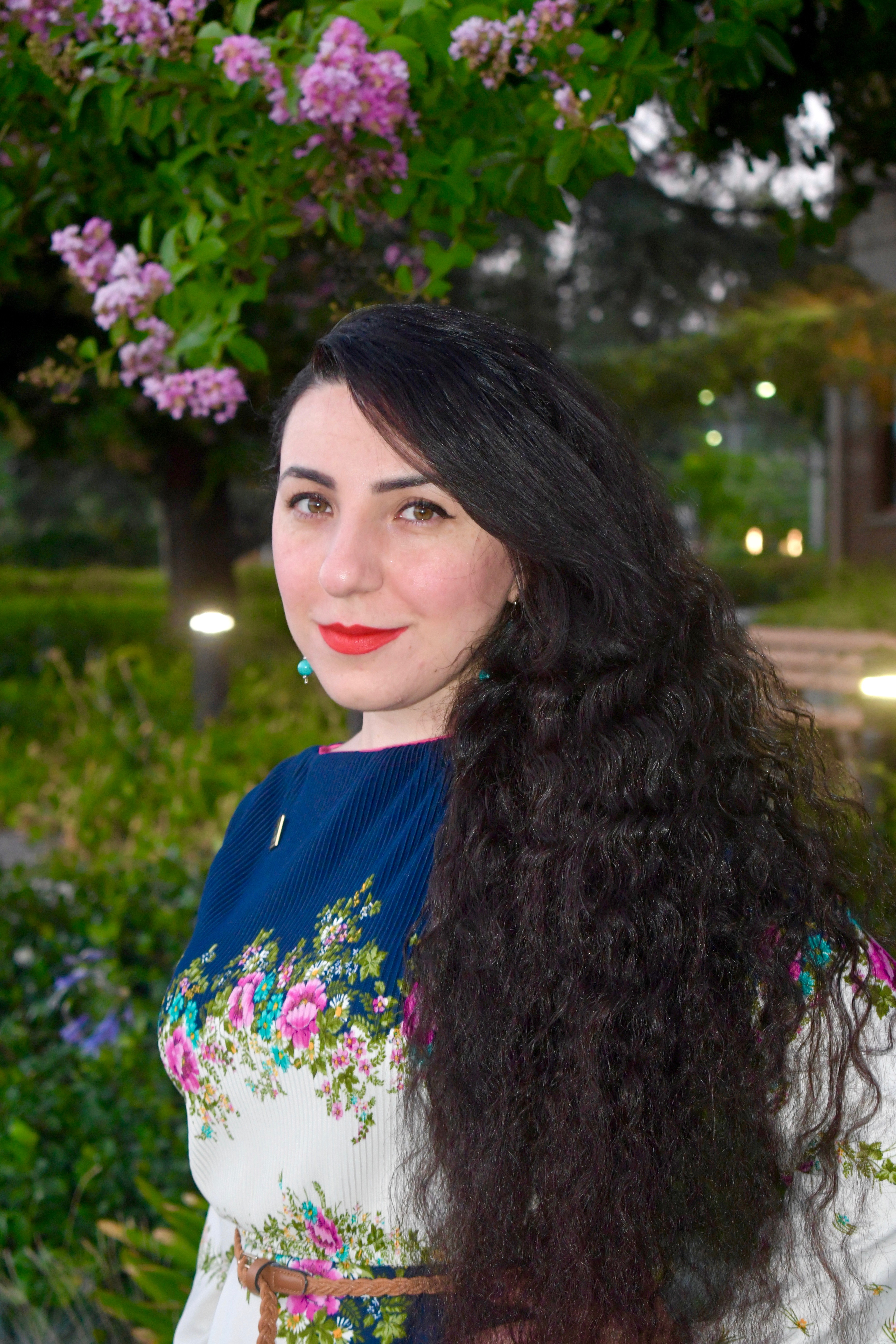 By Cklara Moradian, California State University, Northridge, MSW Candidate 2019
Displacement has forever imprinted a sense of loss and otherness in my heart. As a former refugee, belonging seems like an elusive chase, and by that I mean there's often a nagging feeling that I'll never really be at ease anywhere.
Historically, that has been most true in professional spaces, where marginalization has left me feeling disenfranchised, where I have felt pushed out or simply ignored. This is most acutely felt when there is high emphasis on achievement of a certain kind or when spaces are not built to include my person as a whole. Professional spaces, at their best, bring out imposter syndrome feelings, fears of inadequacy and an acute sense of self-doubt. At their worst, they perpetuate systemic oppression. At least that has been true of past experiences. This year, I had the privilege of attending the annual NASW-CA conference (October 26-27, 2018) as a second-year MSW student and I can honestly report that it was a refreshing experience of connection and growth.
NASW-CA Region G Director Professor Jose Ramos invested in my learning by sending me to the conference and, there, I received the gift of making life-long connections with fellow social workers at various stages in their development. As a first-time attendee, I was surprised by how welcome I was made to feel and how many people offered to mentor and support me in my journey. The conference included a very wide group of professionals discussing a range of topics from micro, mezzo and macro level practice. It was invigorating.
From a session presentation entitled, "Impact of Shame and Microaggressions on Eating Disorders in Marginalized Communities," by Norman H. Kim, Ph.D, Reasons Eating Disorder Center, I took away the importance of having an intersectional lens at every level of practice. Dr. Kim shared a powerful conceptualization of eating disorders as "profound disorders of shame" and asked us to be the holders of hope for our patients.
During a presentation by Shirley Otis-Green, MSW, MA, ACSW, LCSW, OSW-C, entitled "Transformative Social Work Leadership: Changing the Culture of Caring," the audience was challenged to ask who our current system is serving and how we can be agents of change in our field.
During an engaging presentation by Sarah Adams, LCSW, behavioral health specialist, Public Health Department of Santa Barbara County; and Meghann Newell, clinical supervisor, Casa Pacifica, entitled "Finding Your Leadership Vision from a Social Work Values Perspective," we were given tools and strategies to combat burnout by aligning our work with our values.
Finally, S. Jolene Hui, MSW, LCSW, director of membership, NASW-CA, helped us find our way in the murky waters of BBS in her presentation, "Navigating the California Licensing Process." I was also excited to meet various social service organizations during breaks and network with other attendees during lunch break.
My only regret is not being able to attend the many other amazing sessions and speaking engagements. In the future, I hope to work with NASW-CA to bring more students to our conferences as this experience is incredibly valuable for building a personal and professional social work vision. My MSW cohort cites cost as a barrier to attendance. Having more scholarship opportunities can help mitigate this. There is tremendous value in joining NASW-CA early on in our careers and I hope more students can have access to it.
In the evening, I joined a social gathering of other MSW and doctoral social work students from across California, where we took some time for self-care and just simply shared the challenges and joys of being on this path. I left feeling part of something consequential, but more importantly "at home."