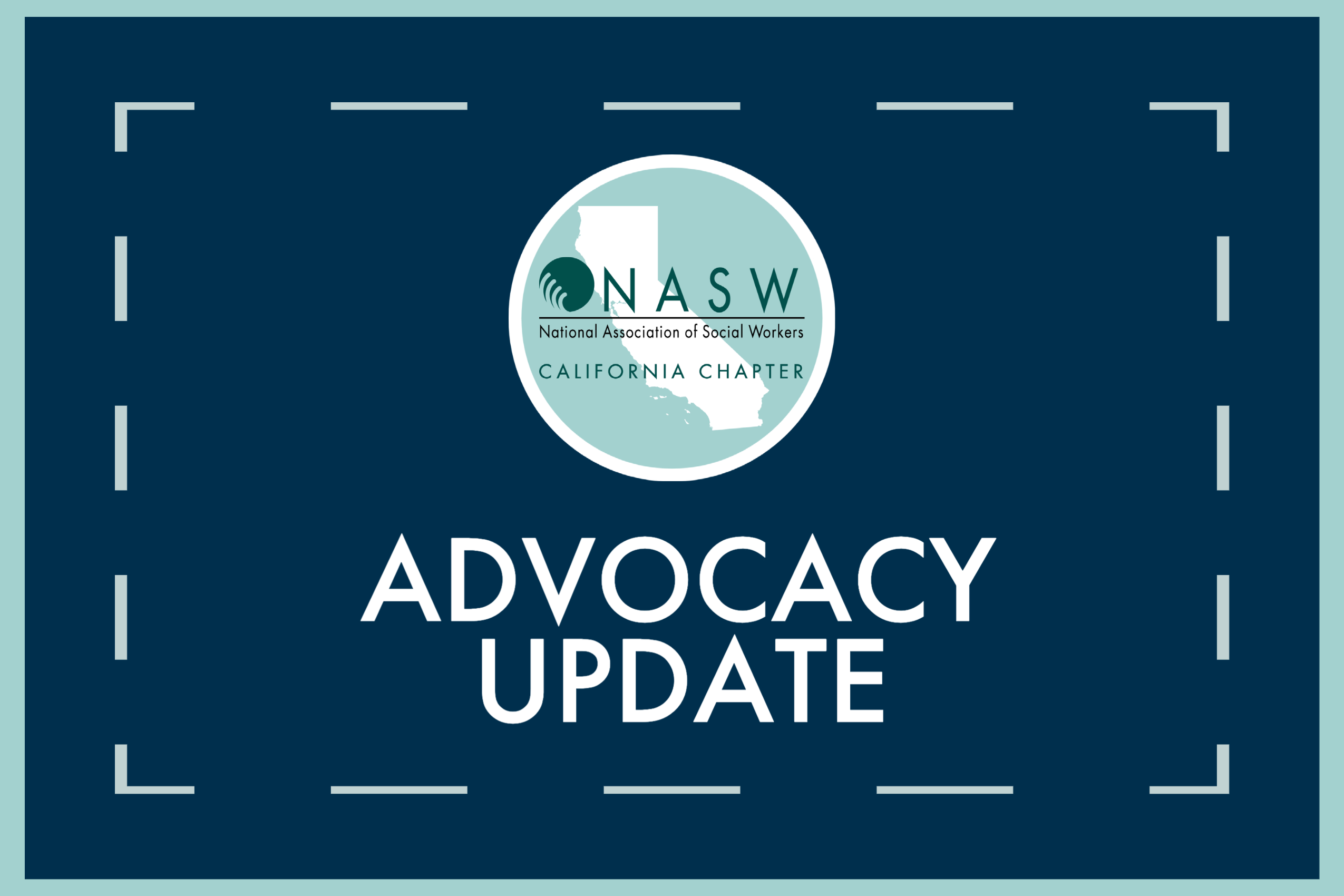 By Rebecca Gonzales,
Director of Government Relations and Political Affairs
The California Political Action for Candidate Election (CalPACE) committee recommends a "NO" vote on the recall of Governor Gavin Newsom. CalPACE is composed of volunteer NASW-CA members who convene to make endorsements in statewide and local political races through the social work lens.
There are several reasons the committee voted to say "NO" to the recall, which is a vote of support for Governor Newsom. First, we believe the Governor has supported a strong social work agenda. Two of his biggest priorities are mental health and homelessness. While a candidate, Newsom reached out to NASW-CA and other groups in the mental health arena to hear our concerns and goals for the future. Since taking office, the Governor has signed important mental health legislation, such as SB 855 to further define and extend mental health and addiction parity. Newsom has also implemented important programs such as Project Roomkey and Project Homekey to house the homeless.
In addition, the Governor has signed significant Racial Justice legislation, such as the Racial Justice Act, AB 2542, to prohibit the state from seeking or obtaining a criminal conviction, or imposing a sentence based upon race, ethnicity, or national origin. Social work priorities were also funded in the state budget through the Golden State Stimulus and increases in CalWORKs, CalFresh, and SSI/SSP programs. Unlike the federal government, California extended the eviction moratorium until the Fall. Furthermore, Medi-Cal was extended to all income-eligible undocumented immigrants over the age of 50.
Secondly, we believe this recall is a waste of taxpayer money, especially since the Governor is up for re-election in one year. Of course, the recall has already qualified, so the money must be spent, but rejecting this wasteful recall would send a signal in the future that voters should only undertake a recall in the most extreme circumstances.
Finally, no matter how individual NASW members feel about the recall, it is our duty as social workers to vote. Social work is political given our professional duty to advocate for those we serve. Social Workers are one of the best positioned to understand the sociopolitical needs of our communities and our code of ethics calls upon us to act in support of justice and choose not to be silent when there is an opportunity to act.
The recall election will be held on September 14, but absentee ballots will be mailed to each voter starting August 16 and there will be in person voting sites starting September 4. It is common to have a low turnout in special elections, but as educated and informed social workers, we can make sure our voice is heard. We also encourage each social worker to do their own research, but to reiterate, CalPACE recommends a "NO" vote on the recall.