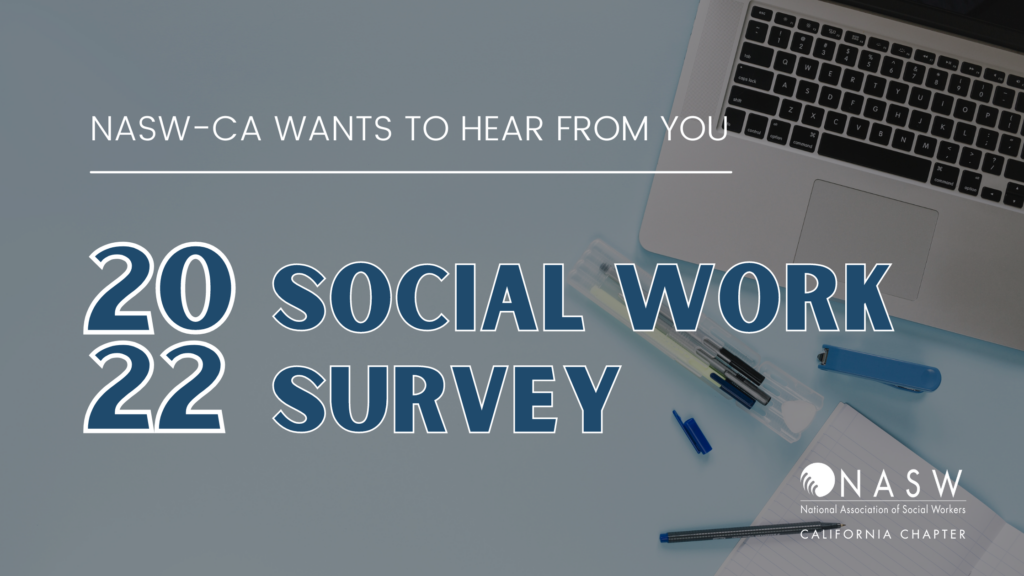 Offer your input through the NASW-CA Social Work Survey and enter for a chance to win a $50 gift card!
At NASW-CA, we are proud to be driven by members and the social work community. To ensure our Chapter can continuously expand and enhance our work in service to the profession, we invite all social work students and professionals to participate in our annual 2022 Social Work Survey. Your input will shape our Chapter's advocacy efforts, professional development opportunities, events, programs, and membership offerings in the upcoming year and beyond.
All participants who provide their contact information upon completion will be entered into a drawing to win one of five $50 Gift Cards. Please note, the survey will close on Sunday, January 8 at midnight.
We look forward to hearing your feedback.
Please contact Alex Brown at abrown.naswca@socialworkers.org with any questions.