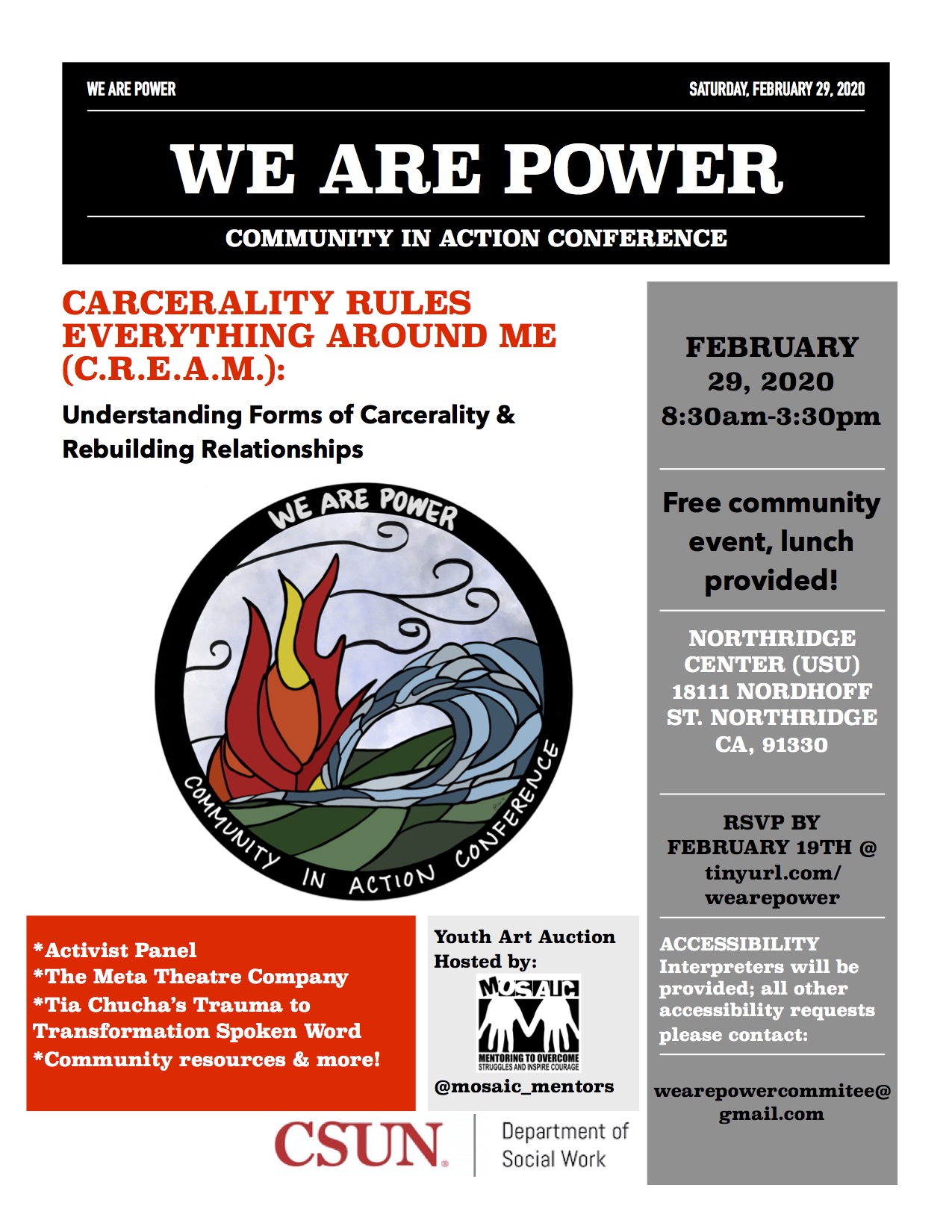 Attention Region G! Join CSUN's Dept of Social Work for this amazing conference coming up soon! Registration link is below. Please refer to flyer above for all information. PDF Version available for download below!
CARCERALITY RULES EVERYTHING AROUND ME (C.R.E.A.M.): Understanding Forms of Carcerality & Rebuilding Relationships
FEBRUARY 29, 2020
8:30am-3:30pm
Free community event, lunch provided!
NORTHRIDGE CENTER (USU)
18111 NORDHOFF ST.
NORTHRIDGE CA, 91330
RSVP BY FEBRUARY 19TH @ tinyurl.com/ wearepower