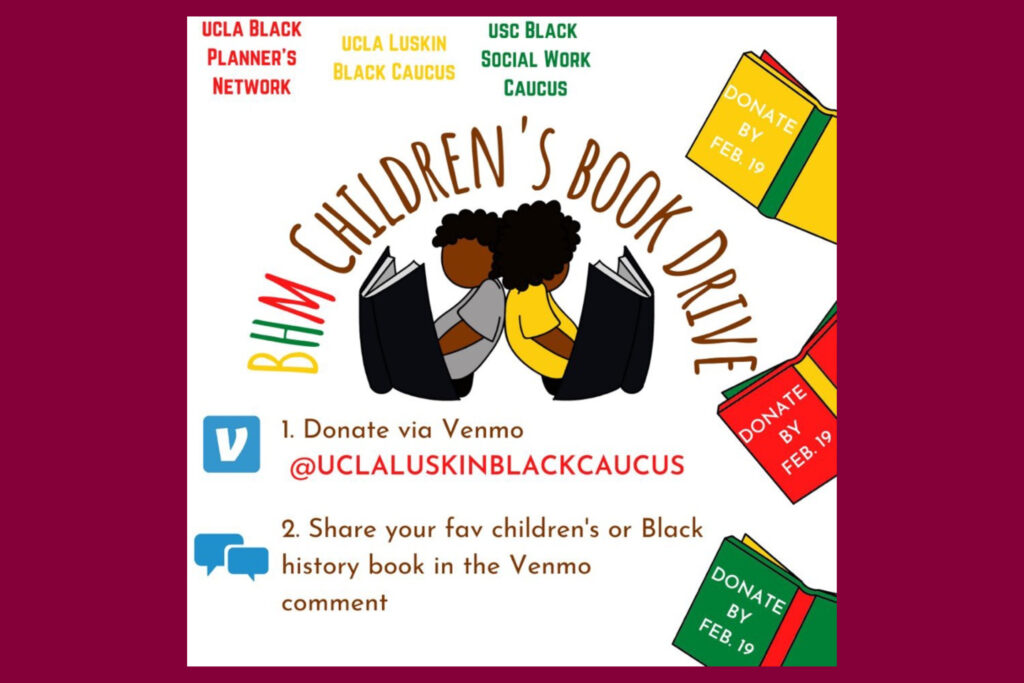 The USC Black Social Work Caucus has partnered with the UCLA Luskin Black Caucus for a Black History Month Book Drive! All proceeds will go to purchasing books for South Central Youth Empowered Through Action (SCYEA) and Friends of the Children L.A.!
If you are interested in donating, you can do so via Venmo @UCLALUSKINBLACKCAUCUS
Don't forget to let them know what your favorite children's or Black history book in the Venmo comment! Donations will be accepted until February 19th!
Sharing these flyers also make a world of difference! Thank you all for your endless support!
Fight On!