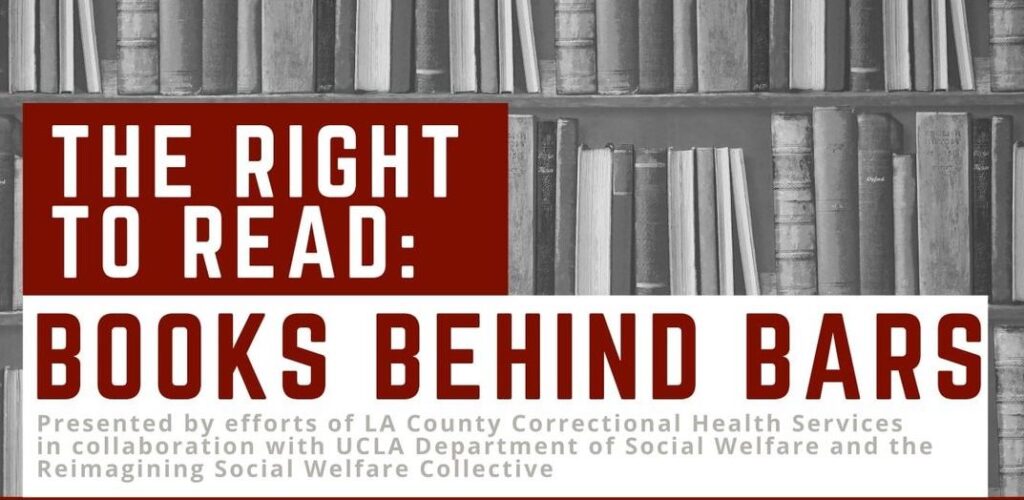 From Region H Director Ahmanise Sanati, LCSW:
Now that school's out, as people dive into the decluttering projects and whatever else, ***please put aside PAPERBACK BOOKS that you no longer need***- I will happily give them a new home! I'm building a library at my work, which not only is the biggest jail in the nation, it's also the biggest mental health facility. Since I've started this project, it's GROWN so much that we are expanding into the women's facility, which is incredible! There is clearly a need for this, and I'm honored to be in a position to see this through. Thanks to the Reimagine Social Welfare Collective at UCLA, my beloved alma mater and educational home- the Social Welfare Department and others at the UCLA Luskin School of Public Affairs, Rotary Club of Westchester, NASW-CA Region H — West Los Angeles, our incredible Public Defenders, my community, and so many others, this project is really taking off! In fact, it's been going so well that I've had to hold off posting just to catch up. Now that graduations are behind us, I'm ready to branch out here and grateful for ANY support/leads you might have!
I've posted the beautiful flyer our UCLA MSW students made… thank you for reading and for your support!
For more information, our students put this together: https://www.youtube.com/watch?v=3bTp_5_Onps
If you have any questions, email us at membership@naswca.org and we can connect you with the book drive's organizers!