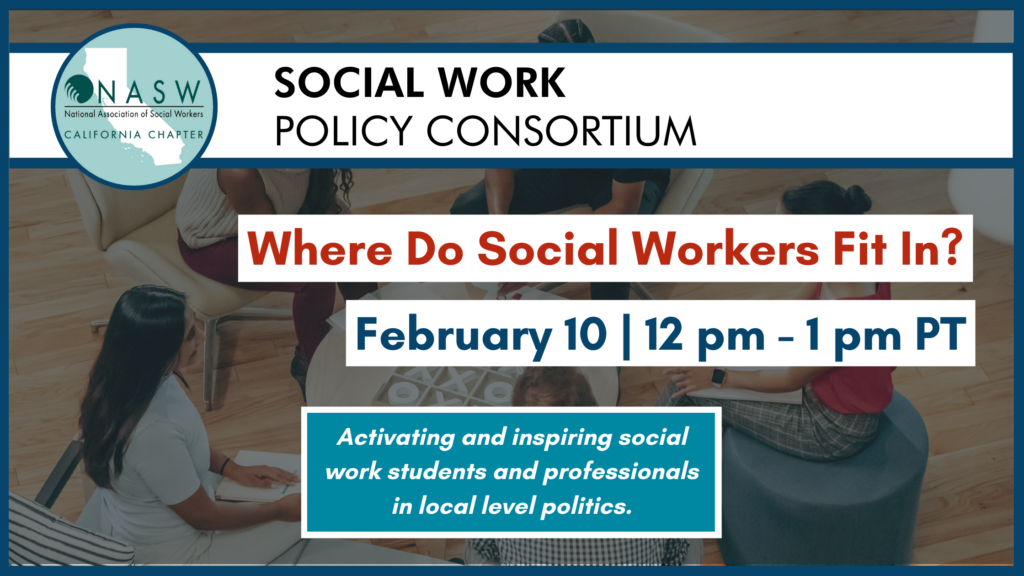 As part of our Social Work Policy Consortium series, we are excited to invite you back for a free upcoming panel discussion: Where Do Social Workers Fit In?, on Friday, February 10th from 12:00 pm to 1:00 pm PT. Social workers have the power to move change in our criminal justice systems, housing resources, healthcare policies, and much more at the local level. This workshop will feature social workers who are local elected officials who will offer insight and inspire ideas of what fellow social workers can do to actualize local level change in our communities.
Register today, and discover how you can ensure the social work voice is heard as you lead change in your community.
Guest Speakers:
Vanessa Marrero, MSW, PPS: Executive Director of Parents for Public Schools of San Francisco; Berkeley Rent Board Commissioner; Legislative Chair for the California Association of School Social Workers; Councilmember of The Justice and Equity for Transformation Council of the Office of Racial Equity (ORE)
Dr. Daniel Lee, DSW, MSW: Project Director at the James Lawson Institute; Former Culver City Mayor; Former Culver City Council Member
TBD
The Policy Consortium series is designed to support social work faculty and the broader social work community in engaging in powerful conversations about necessary change and reform, critical dialogue, and system analysis.
Please contact Raquel Ibarra at ribarra.naswca@socialworkers.org with any questions.
Interested in more of NASW-CA's Social Work Policy Consortiums? Check out our past events on YouTube! Previous convenings have explored the topics of local-level political issues and how social workers and social service professionals can get involved, what power structures at the county level look like, and analyzing a real-world example of how social workers advocated for justice-related change.
About the Steering Committee
The Steering Committee helps plan and inform the quarterly Social Work Policy Consortium convenings. These workshops are built to center and support the needs of social work policy instructors.
If you are a policy instructor who wants to network with other professionals and contribute to our quarterly Social Work Policy Consortium programming, consider joining the Steering Committee! The committee meets virtually for one hour every month. If you are interested, please email us at contact@naswca.org with your policy teaching experience and/or your resume for consideration. Our goal is to have representatives that reflect all diverse regions of the state.