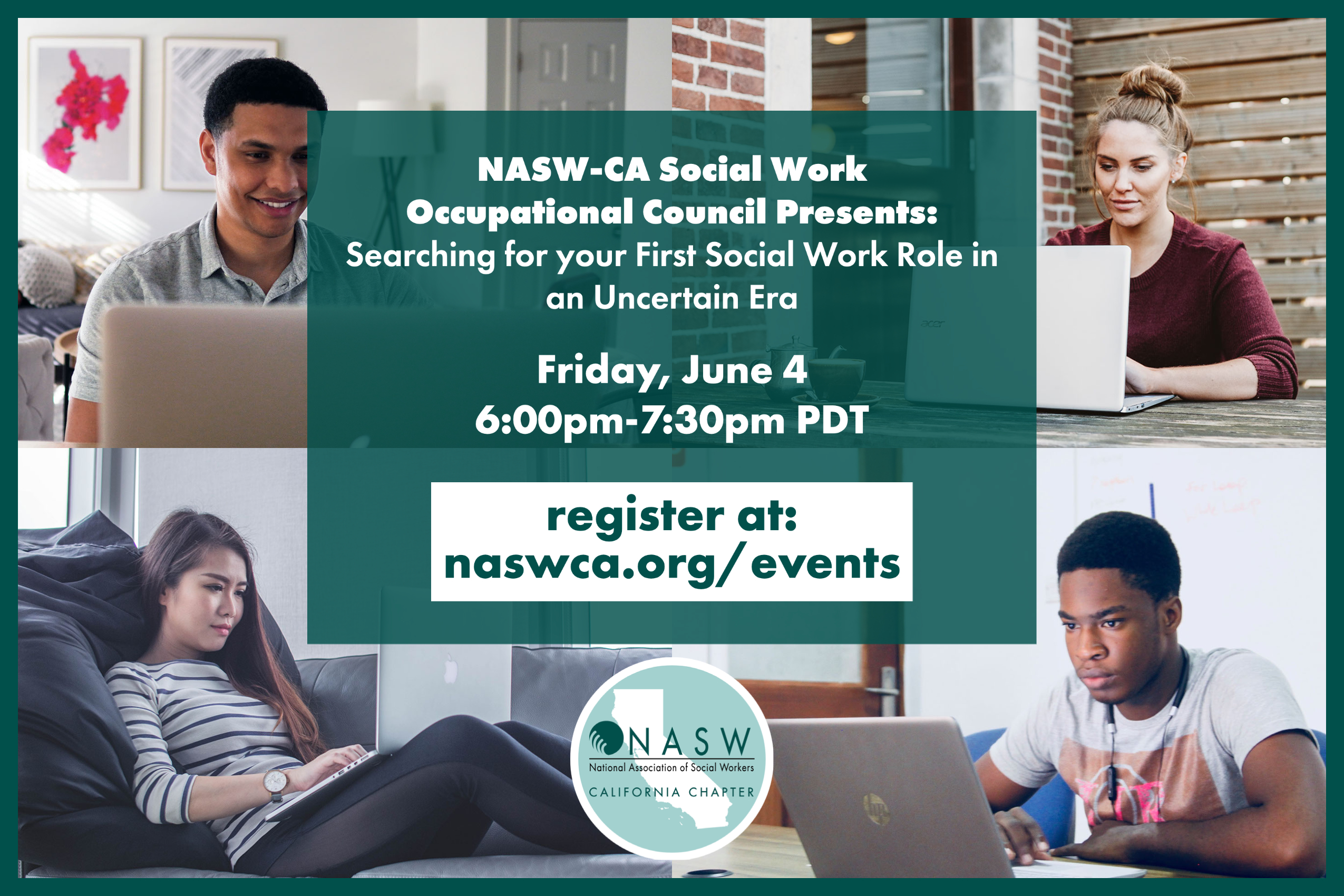 Join us on June 4th, 2021, from 6:00pm – 7:30pm PDT for a presentation by Brian Kaufman, LCSW, Cklara Moradian, ASW, and Matt Tidd, LCSW for new social work graduates!
This event is for new graduates and early career social workers to learn more about how to seek the right social work role in the midst of multiple pandemics. This event will include a discussion on job searching, the importance of building connections and relationships, salary, benefits, workplace safety, workplace culture, and ensuring longevity through burnout prevention! Participants will have an opportunity to ask questions or submit questions in advance.
Click here to register: https://www.naswca.org/events/EventDetails.aspx?id=1518416&group=
Deadline to register is June 3rd. Zoom link will be sent out registrants 24 hours prior to this event.
If you have any questions, please contact Brian Kaufman by email at naswcaswoc@gmail.com!