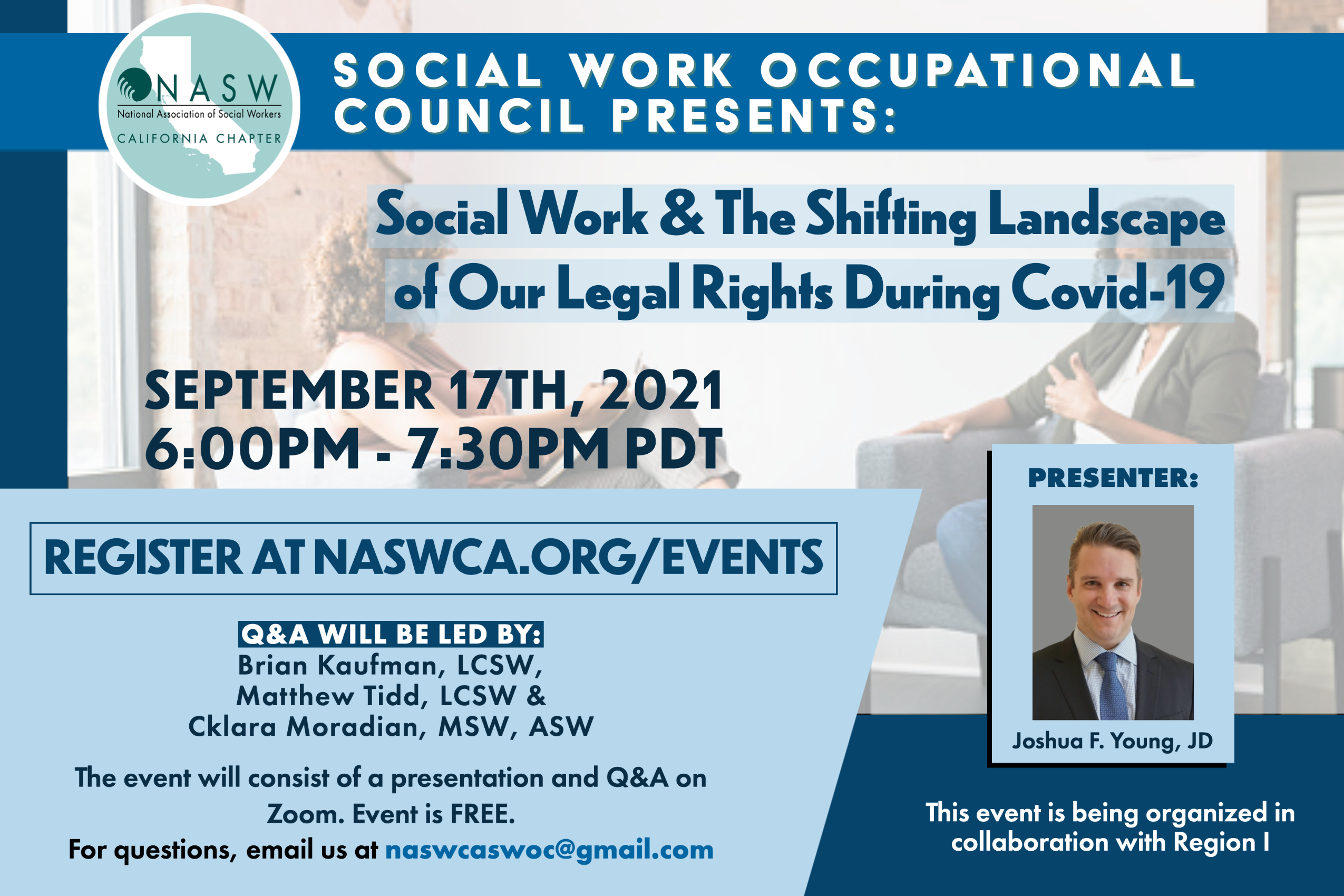 NASW-CA's Social Work Occupational Council of the in collaborate with Region I present:
Social Work & The Shifting Landscape of Our Legal Rights During Covid-19
This event is for ALL social workers (MSW students, new graduates, early career folks, as well as seasoned professionals) to hear directly from Joshua F. Young, JD, an experienced employment attorney, about employment law, disability accommodations, labor laws, advocacy in union and non-union settings, and related topics. It is also an opportunity to have general legal questions answered regarding workplace disability accommodations, workplace safety during COVID-19, and issues surrounding returning to in-person work. Participants are encouraged to submit questions in advance.    
Featured speaker: Joshua F. Young, JD
Q & A will be led by:    
Brian Kaufman, LCSW,
Matthew Tidd, LCSW
Cklara Moradian, MSW, ASW
The event will be on September 17th at 6:00pm-7:30pm PDT and will consist of a presentation and Q&A on Zoom. Event is FREE. Please register by clicking here!
Please email us at naswcaswoc@gmail.com if you have any questions.