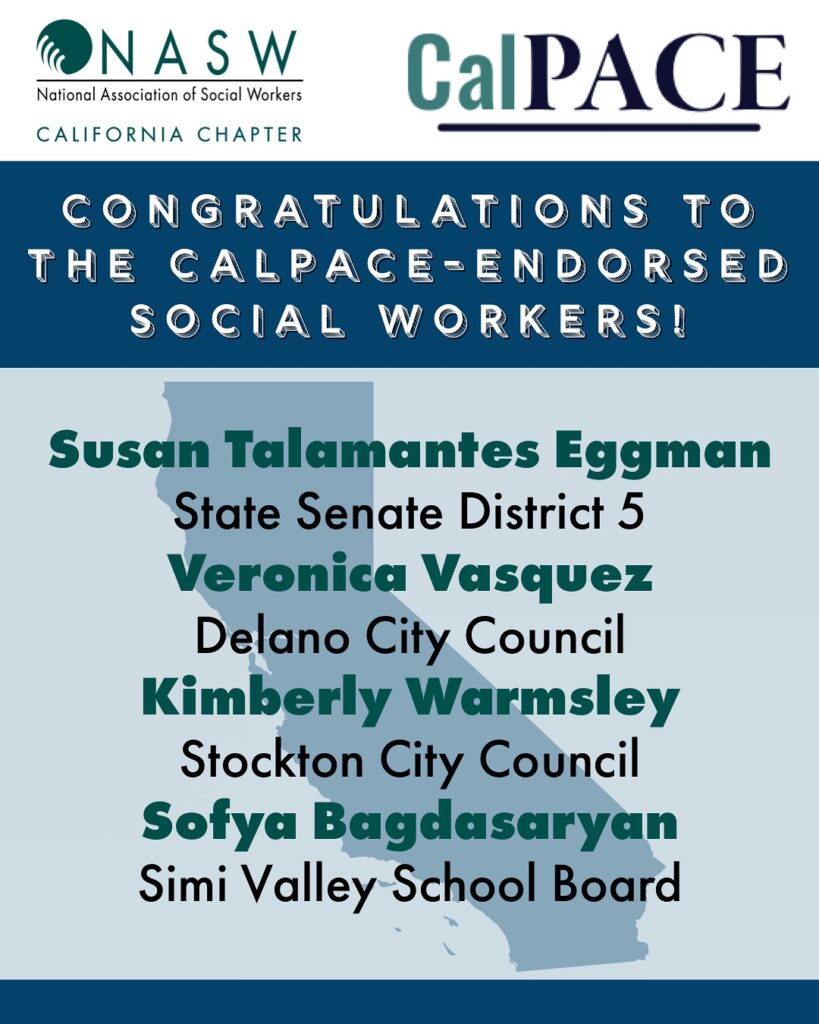 This year's election was crucial for many reasons, and many issues that affect us as social workers were on the ballot this year. While we await the final count of votes for the presidential race, we'd like to highlight this year's CalPACE-endorsed social workers that won their respective races! Susan Talamantes Eggman won her District 5 Senate Seat, Veronica Vasquez won her Delano City Council race, Kimberly Warmsley for Stockton City Council, and Sofya Bagdasaryan for her Simi Valley School Board seat.
The most important props that went our way are Prop 17 voting rights for felons on parole, and Prop 20 which would have rolled back critical criminal justice reforms.
Please see the attached PDF below for results in all the CalPACE elections:
https://cdn.ymaws.com/www.naswca.org/resource/resmgr/files/2020election/2020CaliforniaElectionResult.pdf
Candidate Endorsements are made by the CalPACE Committee and are based on the candidate's commitment to the NASW Code of Ethics and official delegate assembly positions in Social Work Speaks. CalPACE evaluates candidates by sending out questionnaires and evaluating incumbent vote records.