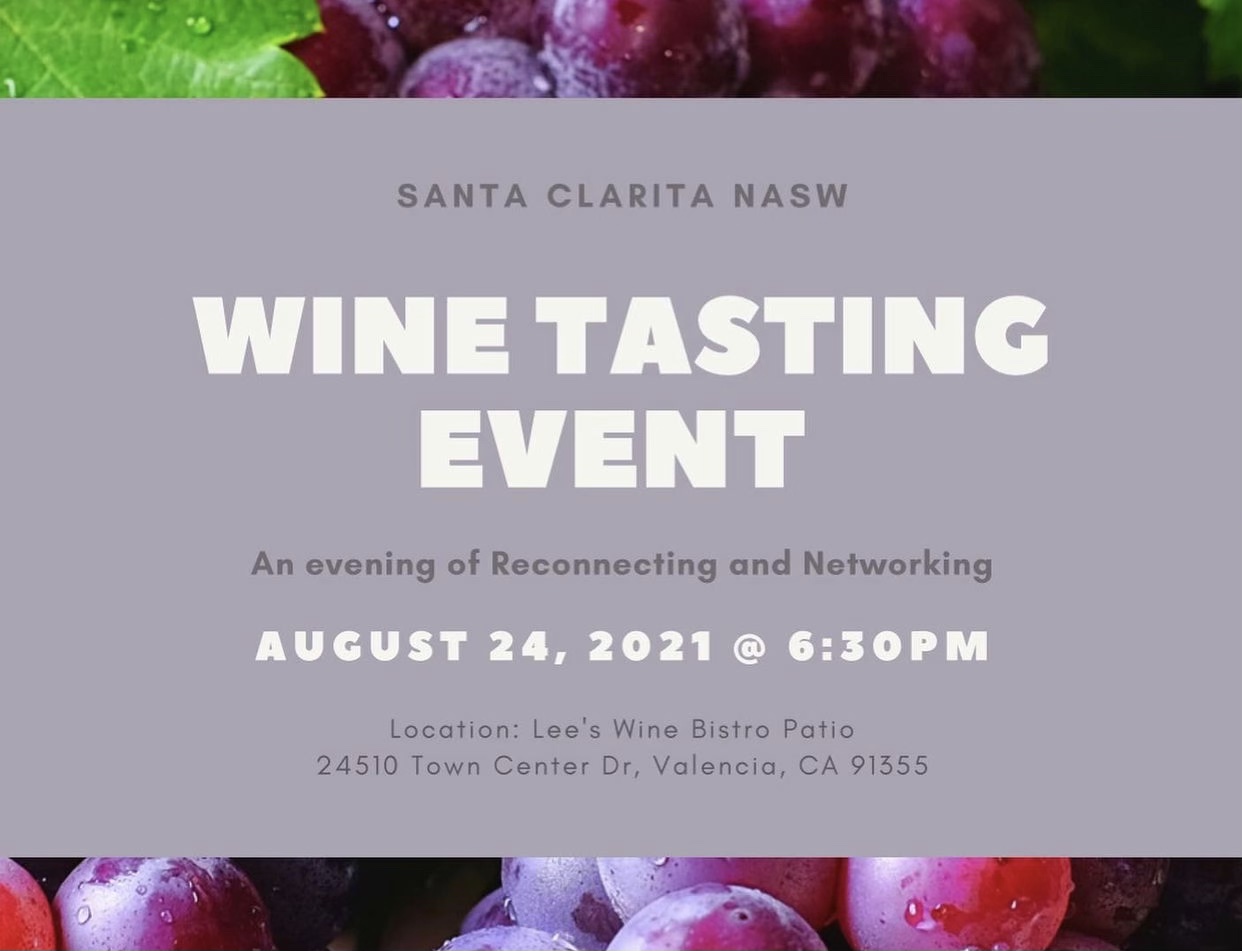 NASW-CA's Santa Clarita Unit will be hosting an evening of wine tasting, reconnecting, and networking in person on Tuesday, August 24, 2021 at 6:30pm PDT at Lee's Wine Bistro in Valencia. We look forward to seeing you soon.
Address:
24510 Town Center Drive
Valencia, CA 91355
Free parking in structure. Here is the link to register: https://forms.gle/SibuJXjH6hyzL7E4A
Please note: In accordance with LA County public health requirements, we will be following social distancing guidelines and a COVID-19 waiver form must be filled out by each attendee at the event.
If you have any questions, please email Stephanie at Santaclaritanasw@gmail.com