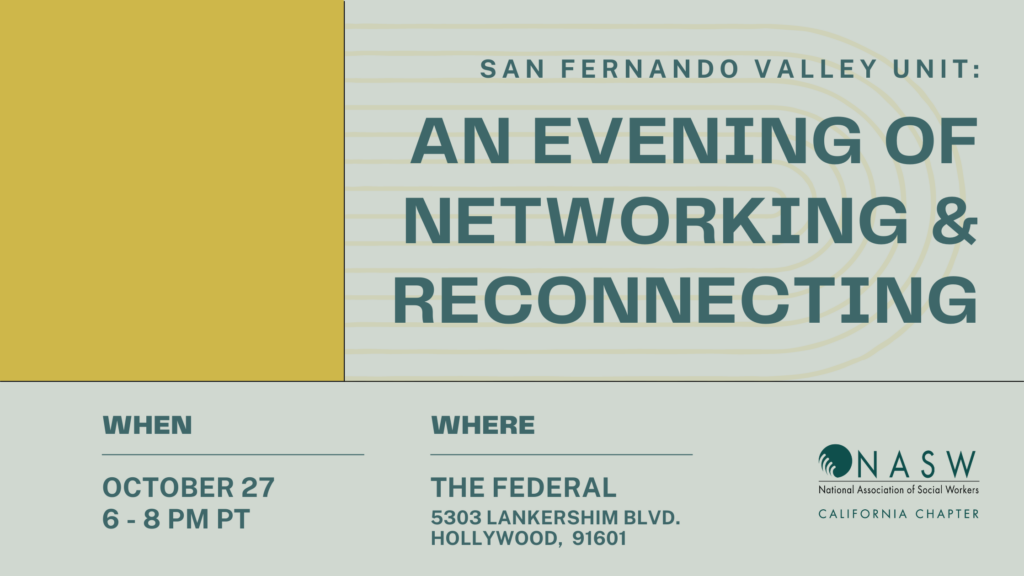 NASW-CA San Fernando Valley Unit (SFV Unit) is excited to announce an in-person gathering on Thursday, October 27, from 6:00 pm to 8:00 pm! NASW California is providing appetizers and sodas for those in attendance. Any additional drinks or food you would like to purchase would be self-pay. We look forward to meeting new and old friends; we will be gathering at the patio outside! Space is limited to 30 people, so reserve your spot today.
Come join us at The Federal in Hollywood. Please note that NASW-CA requires all attendees to fill out the COVID-19 Waiver form during event registration.

The Federal
5303 Lankershim Blvd.
Hollywood, CA 91601
The deadline to register for this in-person event is October 25, 2022.
Please SFVNASW@gmail.com with any questions.