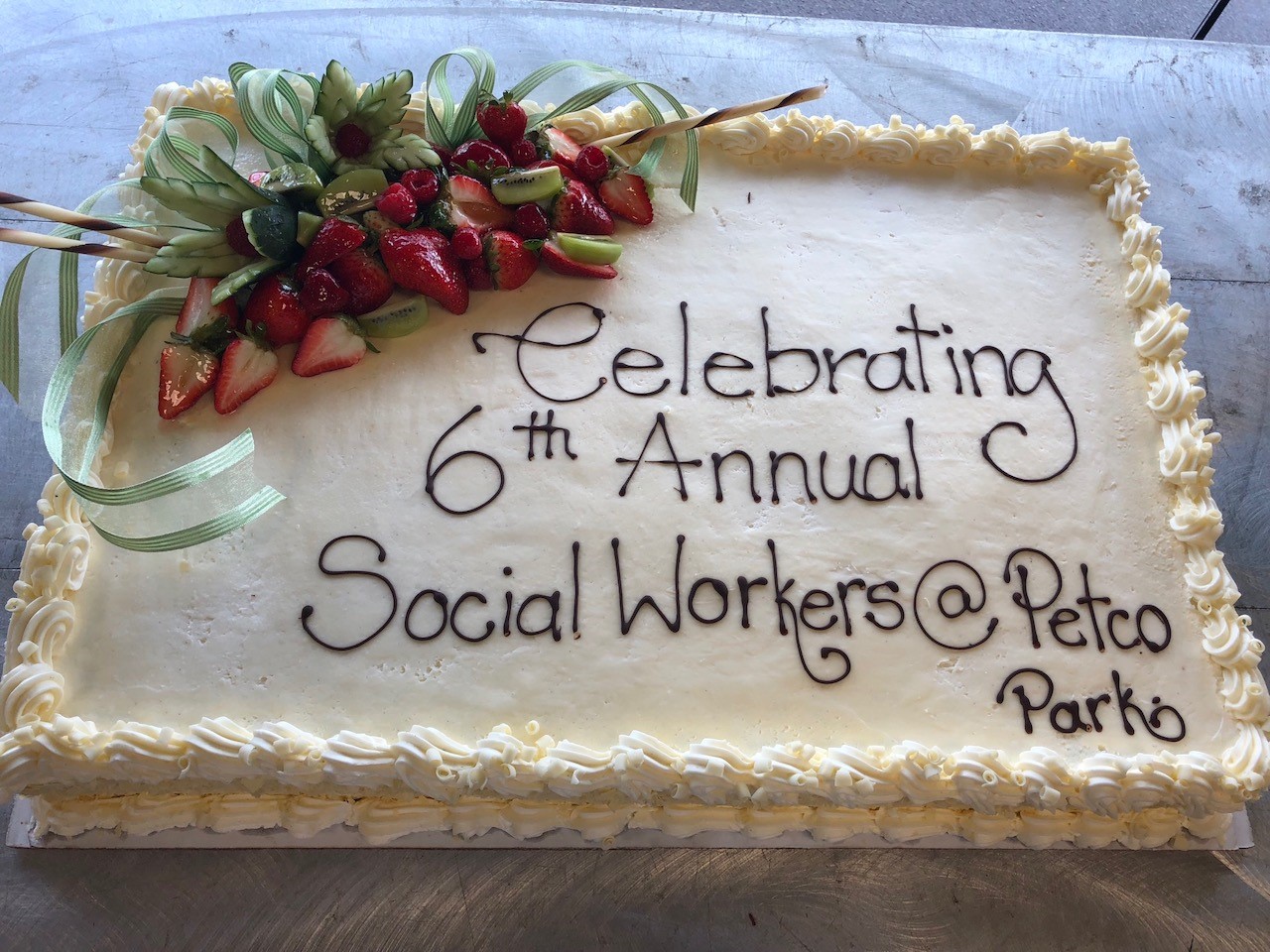 SAN DIEGO, CA – On Saturday, March 31 at Petco Park, the National Association of Social Workers, California Chapter (NASW-CA) as part of the San Diego Partnership of Professional Social Workers partnered with the San Diego Padres to host the 6th annual Social Work Awareness event. The onsite program and on-field ceremony preceded the Padres' game against the Milwaukee Brewers.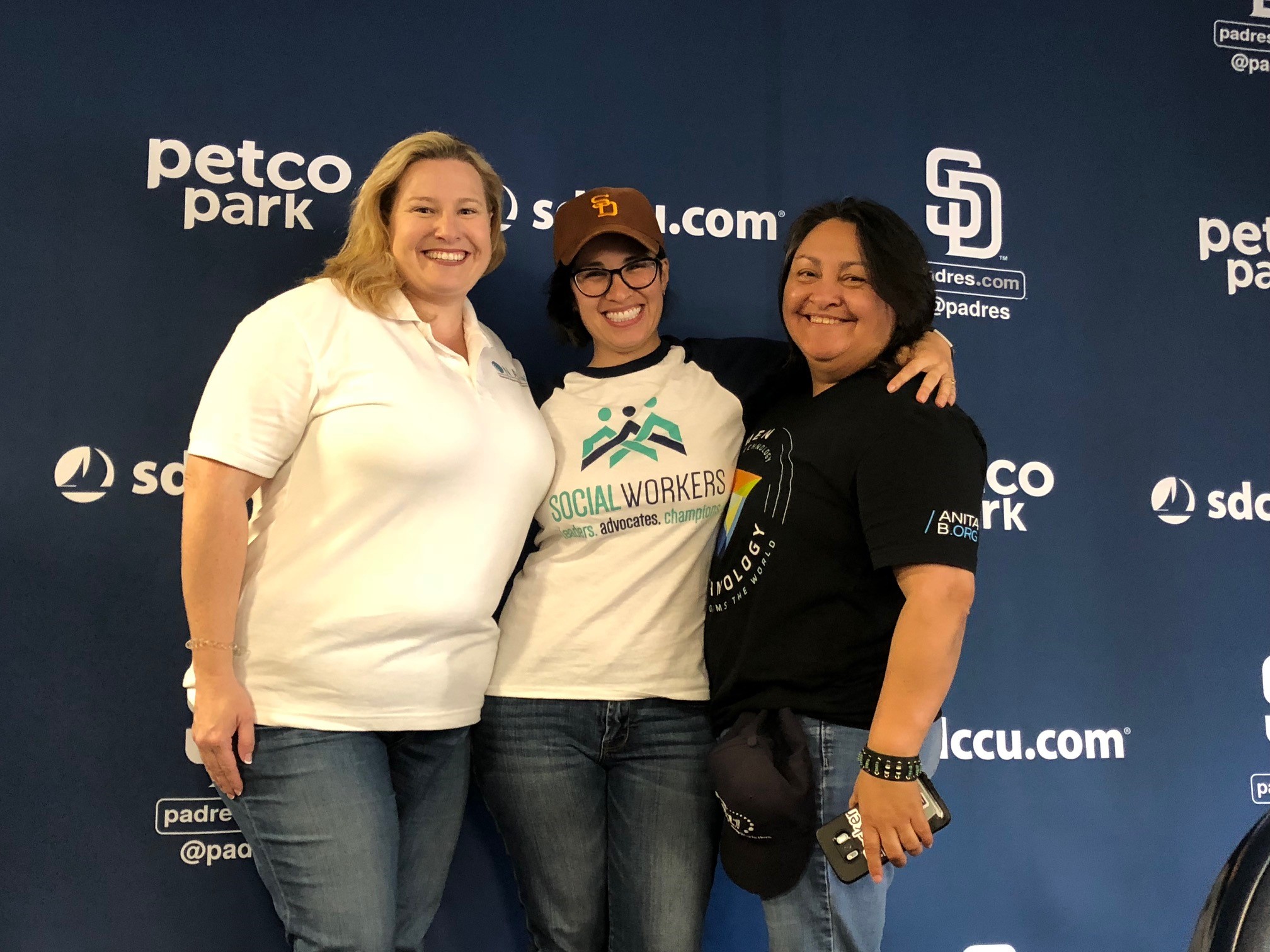 Left to right: Christa Tipton (NASW Tech Council), Jolene Hui (NASW-CA Membership Director), Ruby Guillen (NASW Tech Council)
This year's celebration entitled, "Social Workers Harness Technology for Social Good" honored the work of social workers who impact the community at large by creating technology to connect, streamline, and support individuals, families, and groups in times of need.
Speakers included a recorded segment from Jonathan Singer of Social Work Podcast, Christa Tipton and Ruby Guillen of the NASW-CA Technology Council, Dr. Eric Rice from the Center for Artificial Intelligence in Society, Nick Macchione and Carrie Hoff, Director and Deputy Director with the County of San Diego's Health and Human Services Agency, and San Diego County Supervisor Ron Roberts.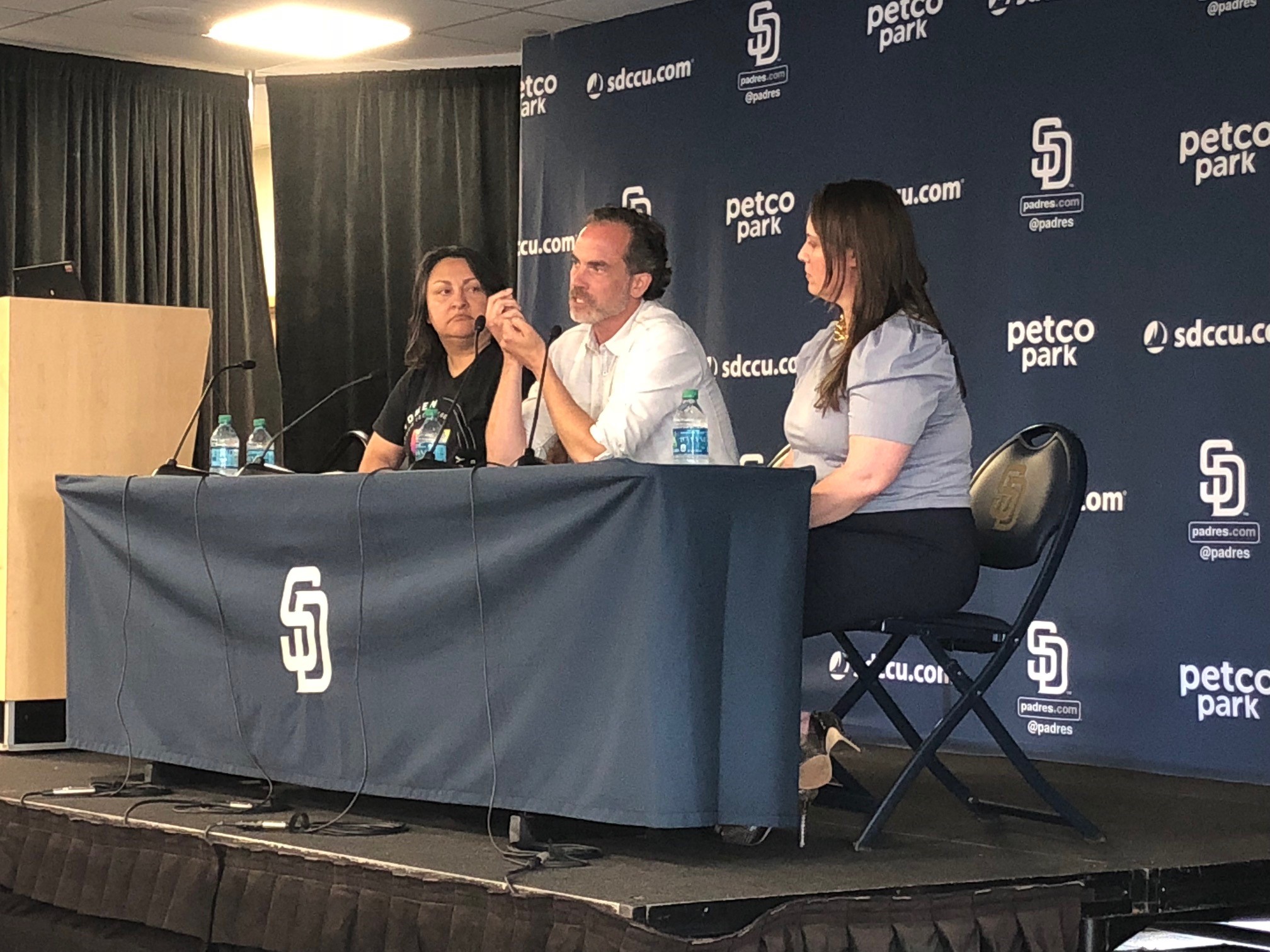 Left to right: Ruby Guillen, Dr. Eric Rice (Center for Artificial Intelligence in Society), and Carrie Hoff (County of San Diego)
This year's national social work month theme was Social Workers: Leaders. Advocates. Champions. NASW's website, http://www.socialworkers.org, states, "Every day, the nation's 650,000 social workers act as advocates, champions and leaders who make our society a better place to live. National Professional Social Work Month is an opportunity for social workers across the country and their allies to turn the spotlight on the profession and highlight the important contributions they make to society."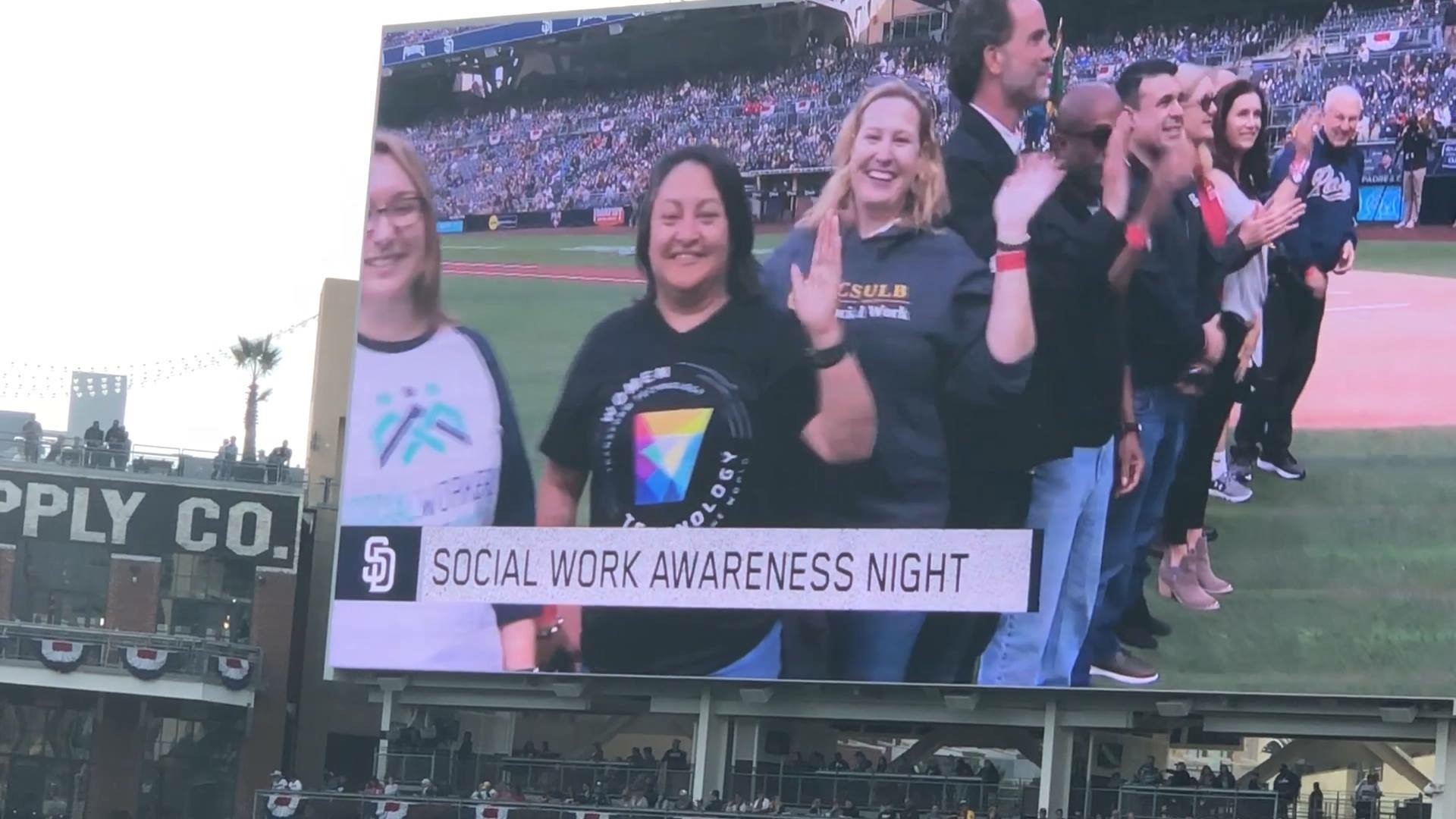 Christa Tipton and Ruby Guillen represent NASW-CA in the on-field ceremony.
For more information on the event: S. Jolene Hui, MSW, LCSW at (916) 379-7577 or jhui.naswca@socialworkers.org.